Category:
7 Best MagSafe Power Adapters in 2023
We independently research, test, review, and recommend the best products. As an Amazon Associate we earn from qualifying purchases.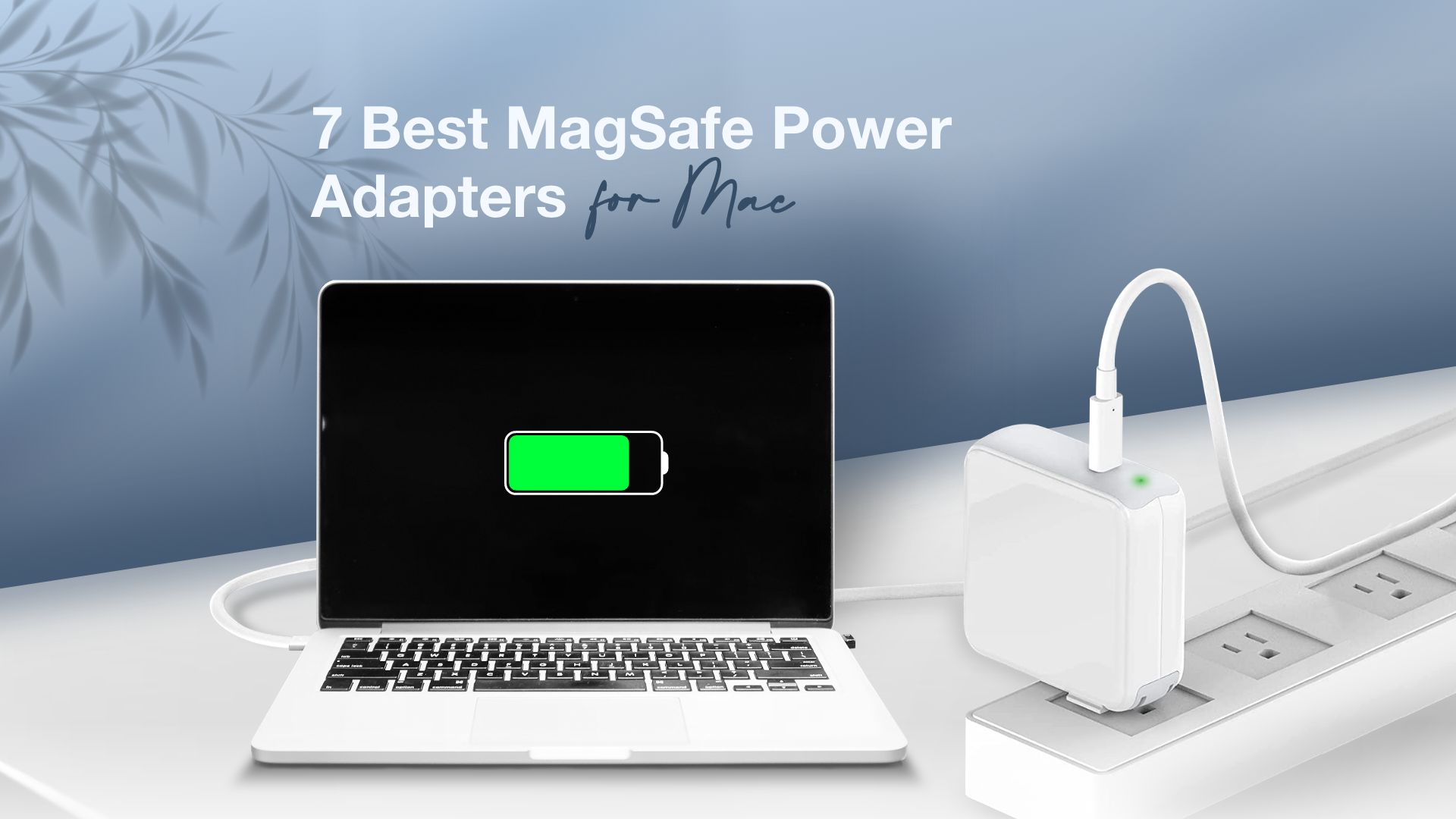 A MagSafe power charger is a must-have if you have any sort of a MacBook. With its magnetic DC connector, a MagSafe power brick guarantees that your power cable will disconnect if it is under excessive pressure. Plus, it aids in preventing fraying or weakening of the cables over time. Today, we will mention the best MagSafe power adapter you can find for your Apple devices.
How to choose the best MagSafe power adapter for your MacBook Pro and MacBook Air
Compatibility: A MagSafe charger adapter should be compatible with MagSafe charging devices. More importantly, it should be compatible with only your Apple devices, such as MacBook and MacBook Air. Now, there are two different variants, such as MagSafe 1 and MagSafe 2. MagSafe 1 adaptors are bulkier, but MagSafe 2 adaptors are longer and thinner.
Wattage: Apple offers three different wattages, which are 45 Watts, 60 watts and 85 watts for MagSafe chargers. These are only the native options. A replacement MagSafe power brick may vary in wattage.
Price: While the Apple MagSafe power adapter is top-notch quality, they are expensive. You can get cheaper alternatives, but not all will match the fit and finish as the native ones from Apple.
The best MagSafe Power Adapter | Top 7
The MagSafe power adapters are ideal travel companions. It features a creative design that enables the DC cable to be looped neatly around itself for convenient cable storage. While the MacBook is turned off, on, or in sleep mode. If you decide to work without a battery, it also provides power to the system.