Category:
11 Best Gaming Chairs Under 300 USD in 2023
We independently research, test, review, and recommend the best products. As an Amazon Associate we earn from qualifying purchases.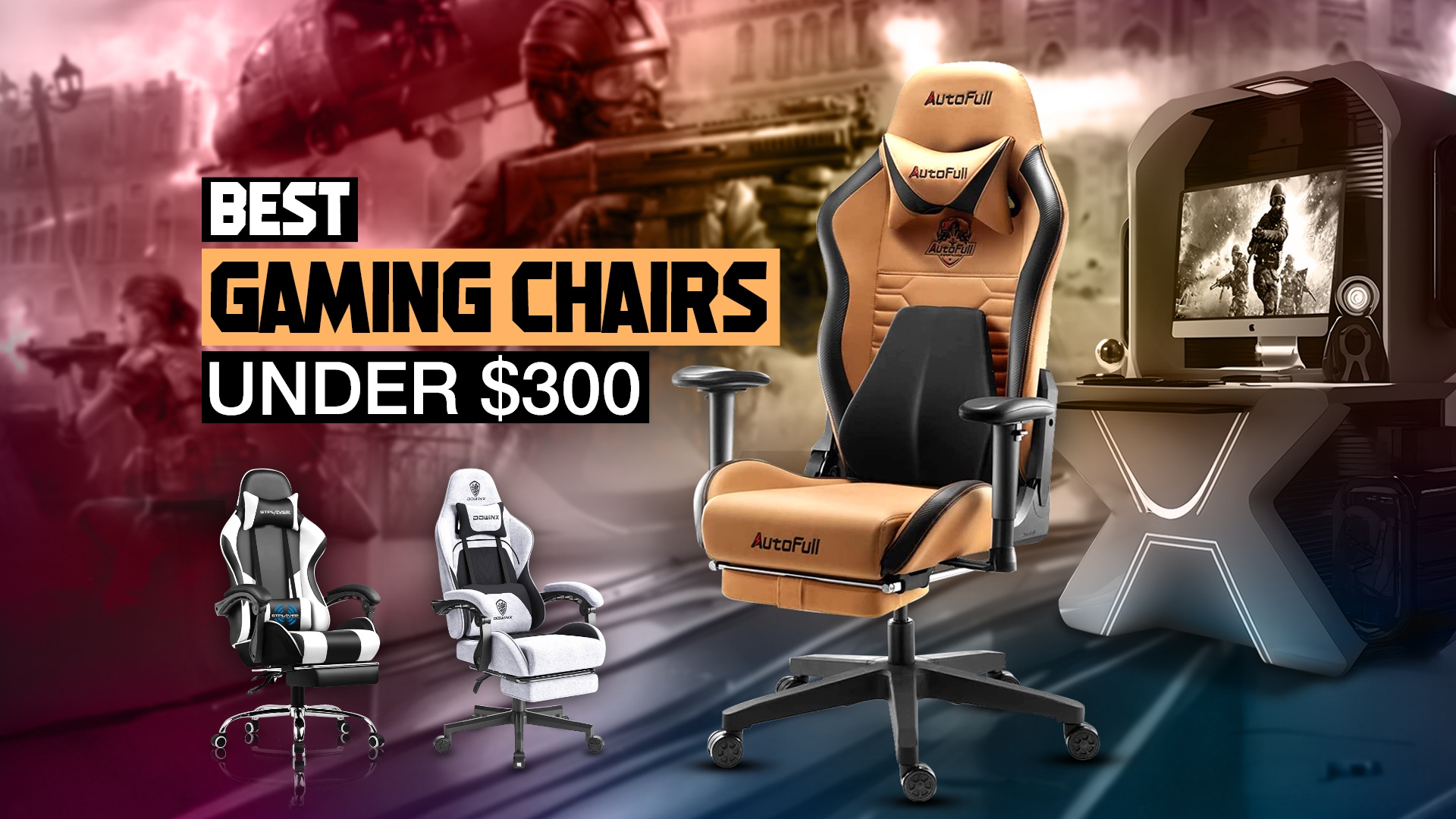 The importance of having a gaming chair that offers both comfort and support for individuals who are enthusiastic about gaming cannot be emphasized. Nevertheless, it might be challenging to choose a gaming chair that matches your budget due to the wide range of options available. We have managed a list of the best gaming chairs under 300 USD to choose from.
Check out how to pick the best gaming chairs under 300 USD| Buying Guide
If you are on a continuous hunt for the best gaming chairs under 300 USD, you may be wondering what factors you should be mindful of before making your purchase. Here are some notable features to look for.
Ergonomic Design
The most comfortable gaming chairs should be designed with your comfort in mind. Seek out the best gaming chairs under 300 that have adjustable features such as lumbar support, height adjustment, and tilt adjustment.
Material
The material of choice for gaming seats is synthetic leather, commonly referred to as faux leather or PU leather. It has a modern style, is simple to maintain, and has a plush, cozy feel. Fabric upholstery is available on certain gaming seats, which can be more breathable and pleasant during extended gaming sessions.
Compared to leather chairs, fabric chairs often withstand heat buildup better. A permeable mesh backrest on mesh chairs promotes improved ventilation, keeping you cool while you sit for long periods of time. They might not, however, provide as much padding as leather or cloth seats.
Weight Capacity
Specific weight capacities are set for budget gaming chairs. Make sure the chair you select can support your weight comfortably. Depending on the chair's construction and design, weight capabilities generally range from around 200 pounds to 400 pounds or more.
Assembly
Most gaming chairs require some assembly. When purchasing a gaming chair, check if it comes with clear instructions and all the necessary tools for assembly. Some chairs have a straightforward assembly process, while others may be more complex.
Style
Many of the best gaming chairs under 300 USD come in a plethora of styles, from racing-style chairs to more traditional designs. Choose a style that is befitting of your personal preference and matches your gaming setup.