Category:
7 Best Left Handed Gaming Mouse of 2023
We independently research, test, review, and recommend the best products. As an Amazon Associate we earn from qualifying purchases.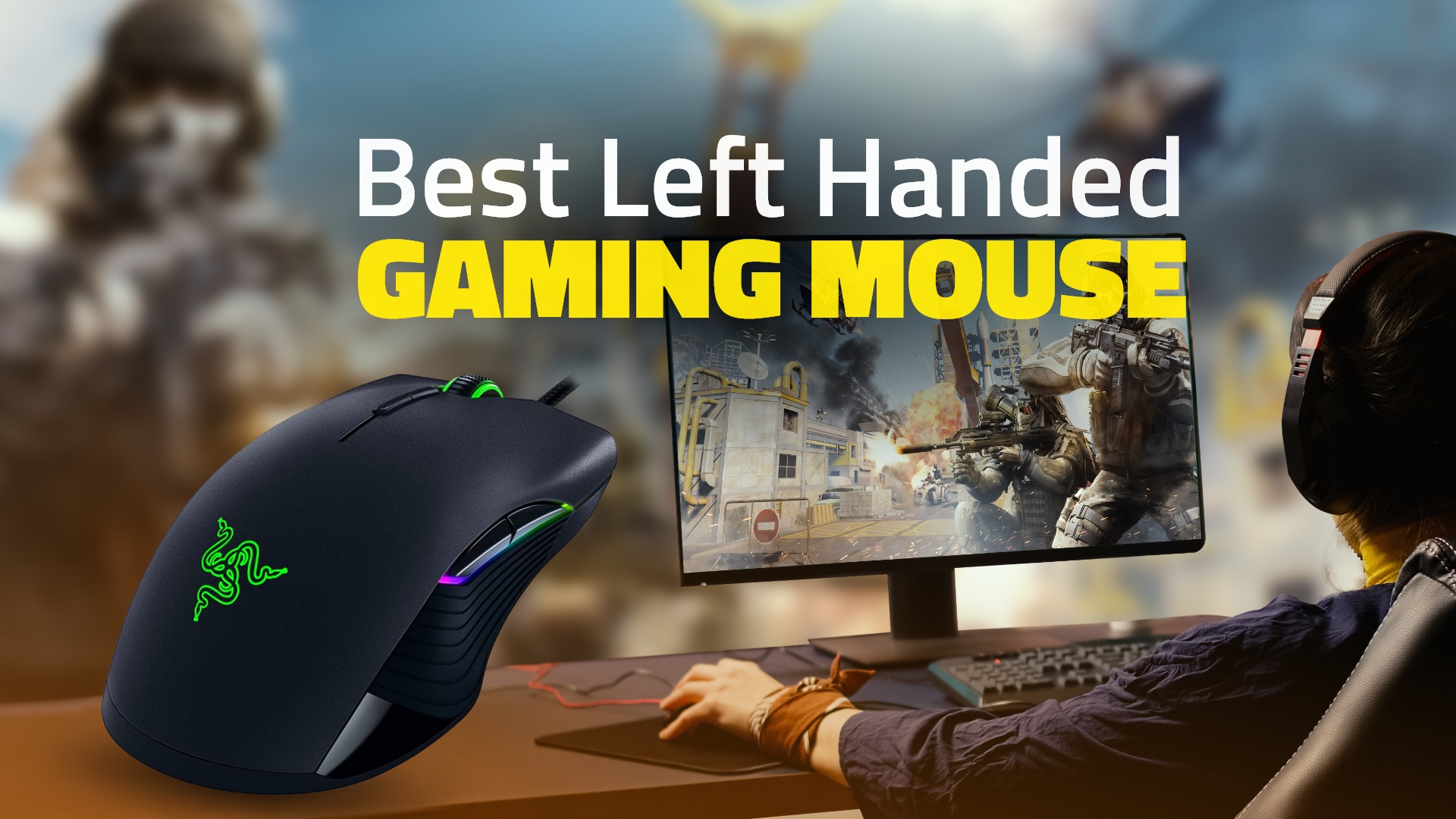 A left-handed gaming mouse offers better ergonomics and comfort for a left-handed user's natural hand position and grip. It can also provide access to buttons and features usually designed for right-handed users, such as thumb buttons and scroll wheels. On top of that, your gaming performance and accuracy will improve by using a sensor that matches the hand movement and orientation of a left-handed user. However, tracking the best left handed gaming mouse might be challenging. For your convenience, we will provide some top-the-line options.
Things to consider before purchasing the best left handed gaming moue
You must understand a few key specialties when purchasing a left-handed gaming mouse. Ensuring the key features will enable you to experience the best gaming performance with your mouse. The idea of which type of mouse suits your needs will also help you quickly find the best left-handed gamer mouse.
Sensor quality and DPI range
The sensor should be accurate and responsive so that you can make precise movements. You want the best left handed gaming mouse to track accurately and smoothly on different surfaces and at speeds. A high DPI range means you can adjust the mouse's sensitivity to suit your preference and game genre.
Design and ergonomics
You want a mouse that comfortably fits your hand size and grip style and does not cause fatigue or strain. An excellent left-handed mouse should have a symmetrical or mirrored shape that allows you to access all the buttons easily with your thumb and fingers.
Battery life and wireless performance
If you prefer a wireless mouse, you want one that can last longer without needing to recharge and has no latency or interference issues. An excellent wireless mouse should have a reliable USB dongle or Bluetooth connection and a charging cable or dock.
Customization and software
You want a mouse that can be customized to your needs and preferences, such as changing the RGB lighting, button functions, DPI settings, profiles, macros, etc. A good mouse should have user-friendly software that lets you easily adjust and sync these options across your devices.