Category:
11 Best Monitors for Stock Trading in 2023
We independently research, test, review, and recommend the best products. As an Amazon Associate we earn from qualifying purchases.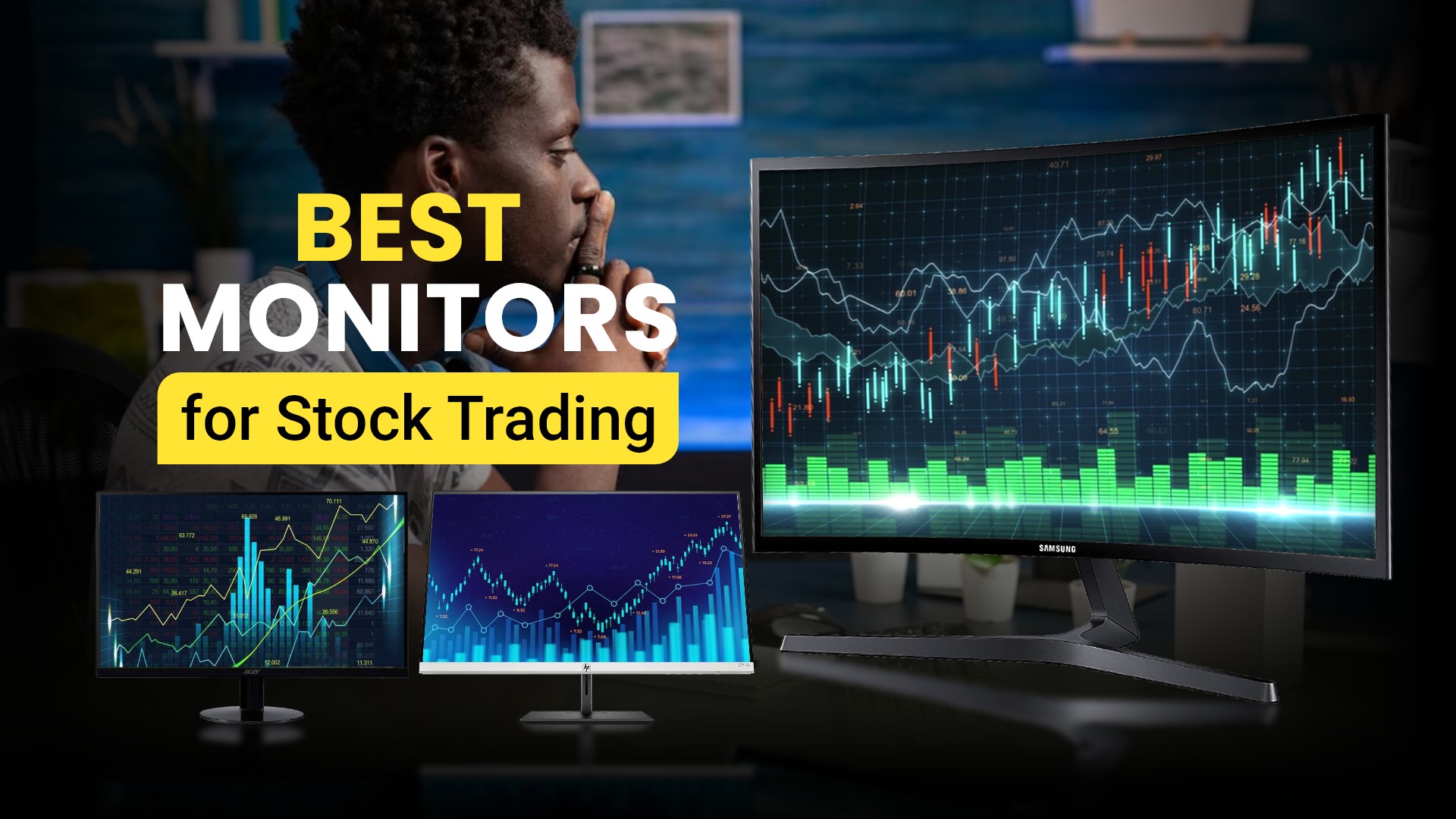 When you're trading stocks, keeping track of the stock market is important. This is especially the case when you're keeping track of the prices of multiple stocks. This is due to the ever-changing nature of stock prices, so you must monitor them in real time. So, it's natural that you need the best monitors for stock trading to make tracking stock prices easier.
For this review, we will look at the best monitor for day trading with the help of our buying guide. We'll also discuss the said guide, what factors we're considering, and why.
What should the best monitors for stock trading look like
When looking for the best monitors for stock trading, there are many factors we need to take into consideration. But that begs the question, what should you look for in a monitor that can help you with stock trading? We've managed to narrow them down to size, refresh rate, and the adjustability of the monitor.
Screen Size & Resolution
Size and resolution play a significant role in the monitor's viability. The larger the monitor, the more tabs and windows you can have on one screen to view the stock prices. You can open up multiple charts and graphs to observe on one large screen.
Resolution is something else entirely and just as important. The number of pixels present vertically and horizontally on the screen is referred to as screen resolution. The more pixels there are on the screen, the better you can keep track of the tiniest change on the graph. The recommended screen resolution for your monitor should be at least 1920 x 1080p, which is Full HD.
Refresh rate
Time is everything in stock trading, so you can't afford to lose them to minor hiccups, especially visual lag. Even with excellent internet and a chart with real-time updates, it's pointless if the monitor's refresh rate is low. With a high refresh rate, you can be up-to-date with the ever-changing environment of the stock market.
Adjustability
When you're pulling an all-nighter, you might find yourself staring at the screen to keep track of the prices. The last thing you need while worrying about the cost drops is the constant backpains you'll sustain from staring too long. So, it's crucial to have a monitor that lets you comfortably view the stock market by allowing you to adjust the height and angle.