Category:
13 Best Night Vision Monoculars in 2023
We independently research, test, review, and recommend the best products. As an Amazon Associate we earn from qualifying purchases.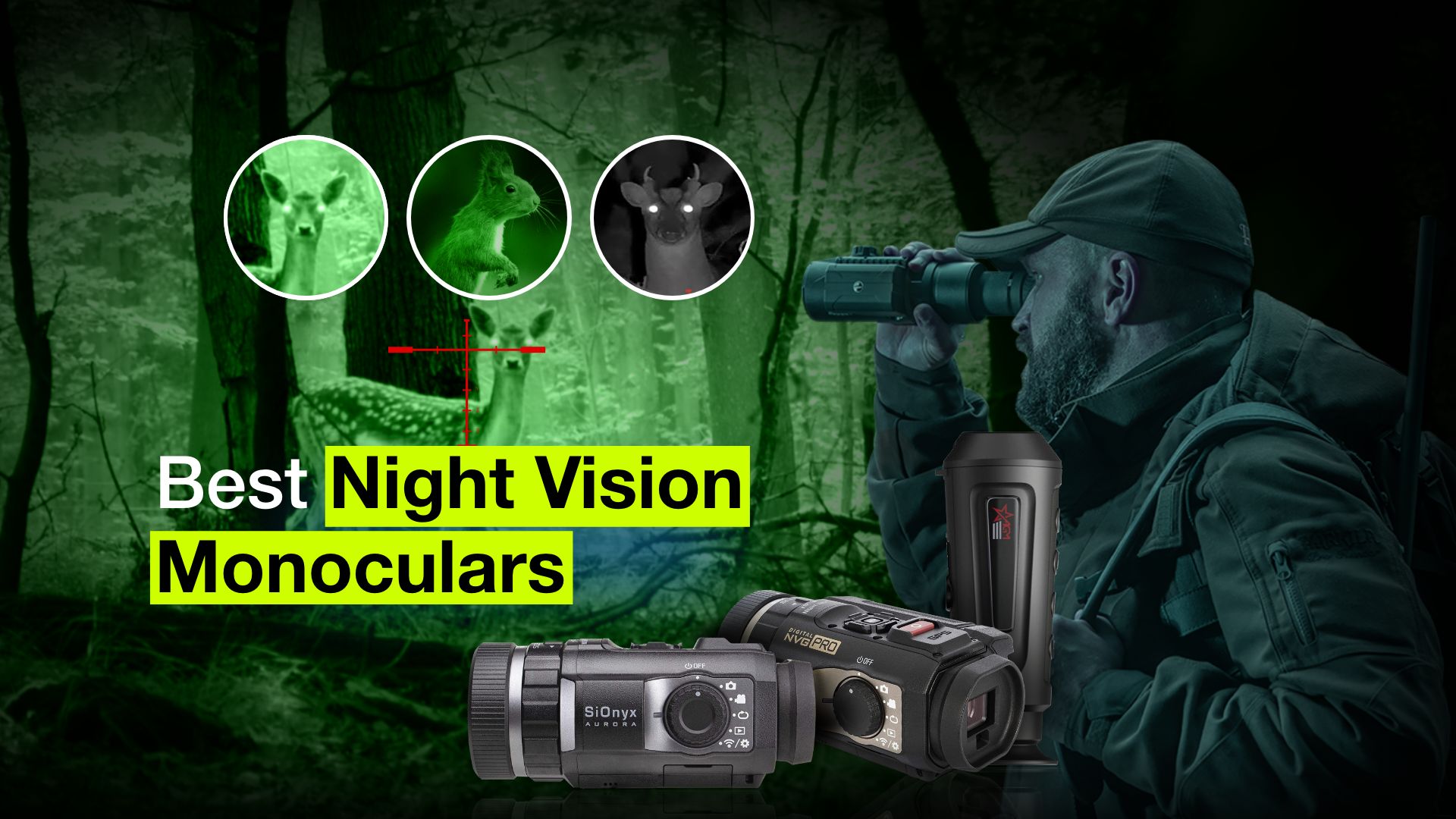 The best night vision monocular will let you view objects at a distance clearly, even at night time. By definition, a monocular is a compact lens that lets you magnify your view in one eye. Basically, it is binocular for one eye. Some monocular devices are very expensive. As a result, you do not want to buy a monocular without knowing if the device is worth the price. That is why we have taken it upon ourselves to bring you the best night vision monocular on the market.
Buying guide for the best night vision monocular
Since every person has different requirements, there cannot be one best night vision monocular that everyone will universally like. This means that the best night vision monocular for you will depend on you and your specific needs. Here are the things you need to check when selecting the best monocular with night vision
Night vision
First and foremost, since you are looking for a monocular with night vision. Any monocular without this feature is automatically ruled out. There are various types of night vision as well that differ in quality.
Magnification
Magnification distance and type play a huge role in determining which monocular will be the best for you. There are two types of magnifications often combined within one monocular. They are digital and optical zoom. Out of these, optical zoom provides a much clearer image.
Durability
Last but not least, durability plays a huge role when selecting a monocular. This is because monocular devices are mostly used during outdoor activities. There are various affordable monocular devices on the market. However, most of the affordable ones sacrifice durability for night vision and magnification.