Category:
13 Best Monocular Telescope for iPhone in 2023
We independently research, test, review, and recommend the best products. As an Amazon Associate we earn from qualifying purchases.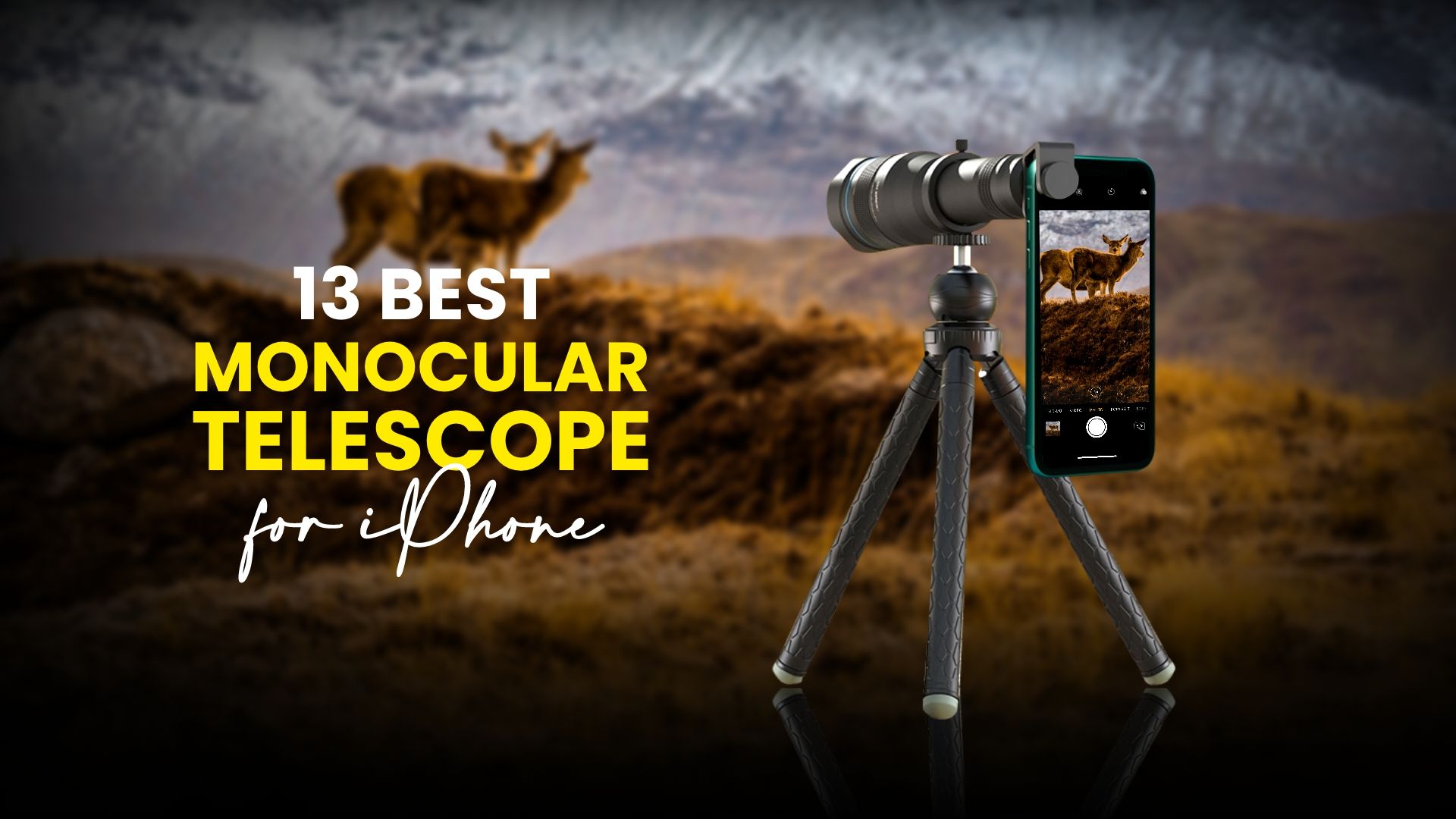 Monoculars are compact telescopes designed to magnify the view in one eye. That's essentially the difference between them and binoculars, which are focused on both eyes. Monocular telescopes offer a similarly long-range vision and are equally great for watching birds, the night sky, etc. And when paired with your iPhone, the possibilities are endless because of the amazing cameras. Today, we'll help you pick out the best monocular telescope for iPhone among a good range of options.
Using a telescope lens for iPhone is not the most common, especially because the products are not widely recognized for their application. Which is why we took out the best and most popular telescopes for iPhone and listed them chronologically. We will provide these smartphone monocular telescope reviews and explain their utilization when it comes to iPhone. Let's get down to it.