Category:
10 Best Omnidirectional Microphones for Clear Voice in 2023
We independently research, test, review, and recommend the best products. As an Amazon Associate we earn from qualifying purchases.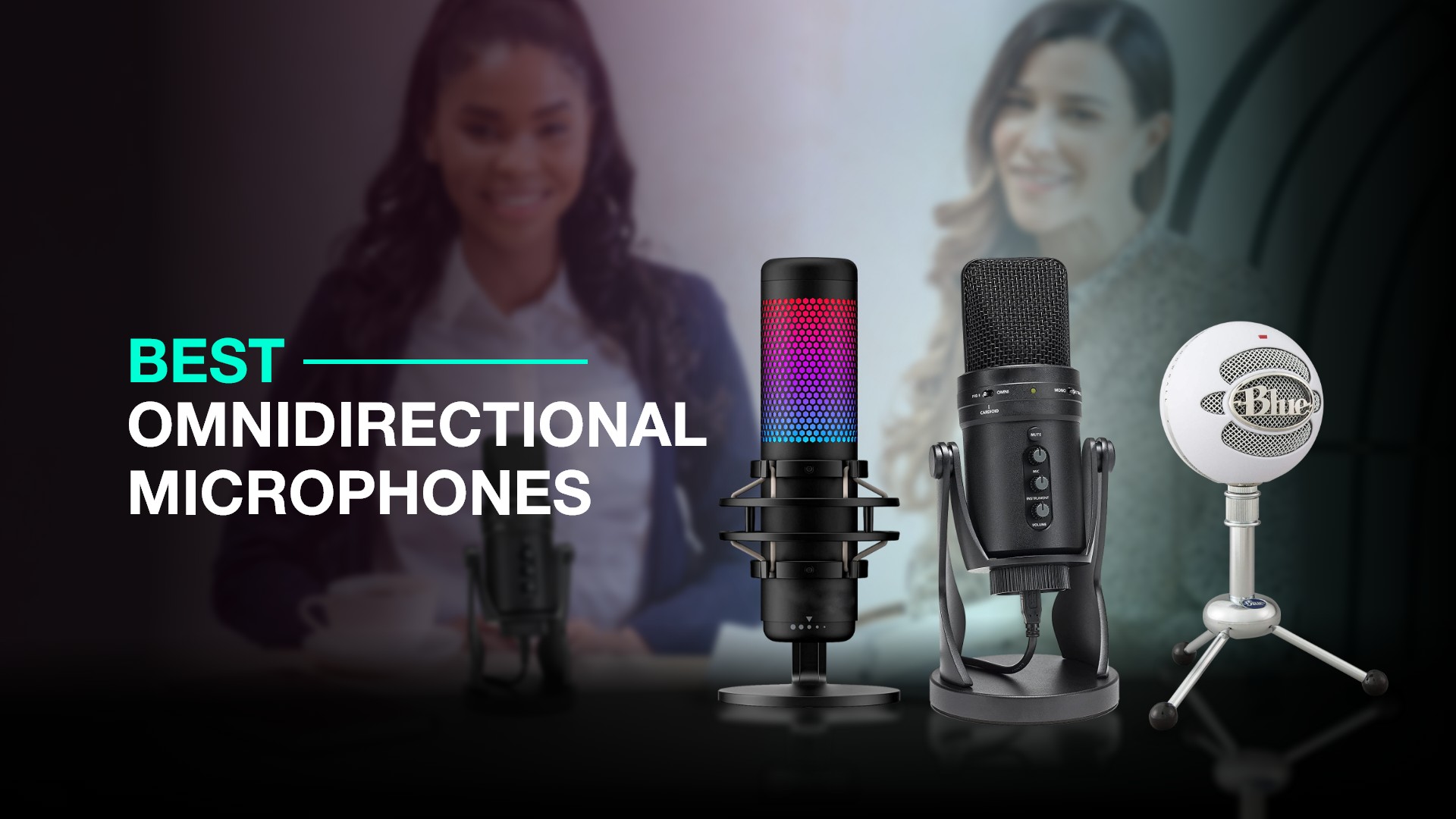 If you've come this far, it is evident that you need a microphone that will meet your needs. Unlike a unidirectional one, an omnidirectional microphone picks up sound equally well from all directions. It captures a similarly strong signal whether you're directly in front of, behind, or to one side of the mic. So, the best omnidirectional microphone is the go-to choice for streamers, podcasters, news presenters, etc.
Buying guide for choosing the best omnidirectional microphone
Nowadays, buying a regular microphone has become hard for anyone due to the sheer number of online products. So, when looking for the best omnidirectional microphone, you have to bear certain things in mind.
Different types
Omnidirectional models come in both dynamic and condenser varieties; however, due to their nature as clip-on lavalier microphones, condenser capsules are more commonly used. A lavalier microphone style is useful for recording a single presenter, so they have room to wander about. So, it depends on your content and which microphone you'll choose.
Location
Your content location is another important factor in choosing the best omnidirectional microphone. Omnidirectional mics work best in an indoor atmosphere. But when outdoors, it catches all the sound around and will probably create a mess. In addition, these mics work best when the source is close.
Budget
There is no denying the fact that budget is a factor when choosing the best omnidirectional microphone. If you're new to the content creation world for different sites, it is obvious that budget will be a factor. But the pricy ones will give you the quality that will be needed for creating content like a pro.