Category:
How to Record a Podcast on iPhone
We independently research, test, review, and recommend the best products. As an Amazon Associate we earn from qualifying purchases.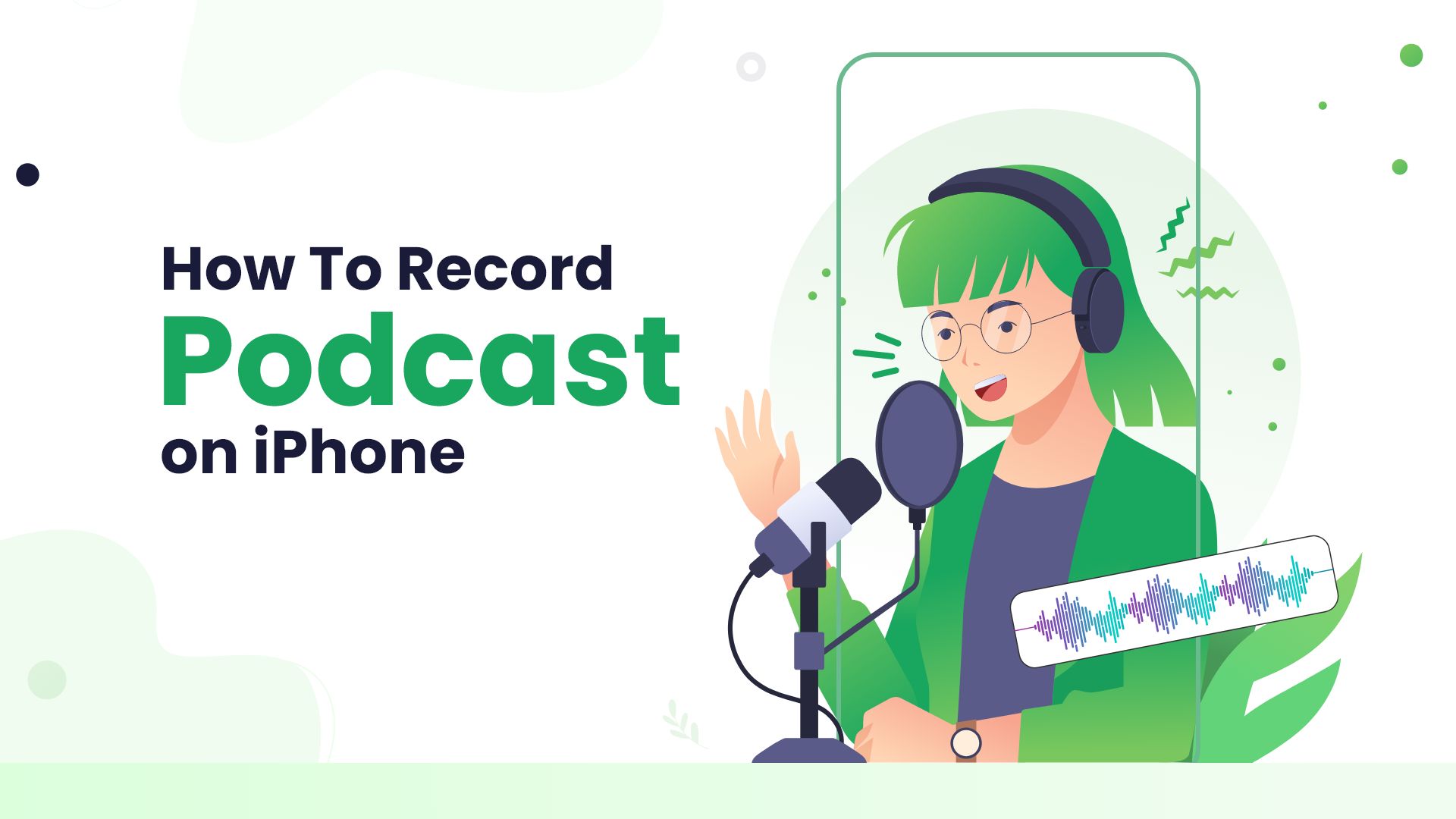 If you are pondering how to record a podcast on iPhone, there are a few ways to do so in 2023. In addition, you don't necessarily need an expensive studio setup of any sort. Keep on reading to figure out exactly how to record a podcast on iPhone.
Best ways on how to record a podcast on iPhone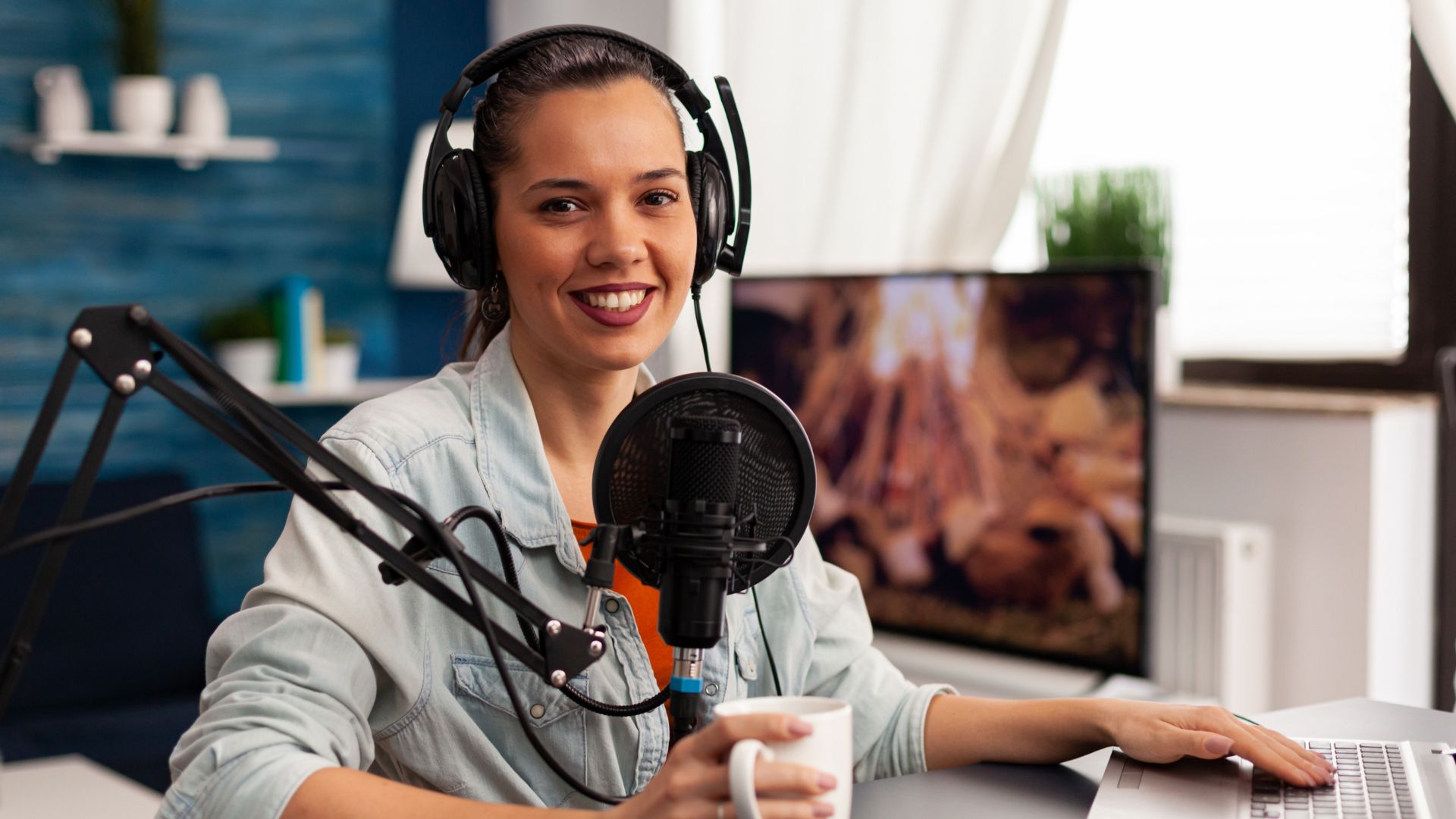 Our post will go over a few options and iPhone apps for recording, editing, and even publishing podcasts directly from your phone.
An actual iPhone
The newer your iPhone is, the better it is for you to record crisp and clear audio. The mic on the current iPhone 13 is pretty decent. Thus, it can come in handy while recording a podcast on your iPhone.
Check out the Ttstar Lavalier Lapel microphone on Amazon, the best microphone to record your podcasts on iPhone.
External microphone
Although the quality of the iPhone is excellent, if you're going to be recording from your iPhone frequently, you might want to consider investing in an additional microphone. The reason is that audio is recorded in a professional studio. An external microphone will vastly increase the audio quality of your podcast, resulting in a far superior end recording. ‍ Portable. External microphones are small and portable, allowing you to carry them wherever you go.
Features:
Safe to Use MFi-Certified Connector: This lavalier lapel microphone is designed for iOS devices (Made for iPhone/iPod/iPad): for iPhone 13/13 Pro; for iPhone 12/12 mini/12 Pro, for iPhone 11, for iPhone X/XR/XS and more. This microphone does not support phone calls or online chat. It can only take audio input.
The dedicated Recording Condenser Microphone is fitted with a higher-quality apple connector plug, a high-class professional chip installed, and a thicker anti-interference cable. These high-quality attachments make the mic excellent for interviews, host & broadcast, and online podcasting.
Recording Quality in a Professional Studio: With an omnidirectional pickup design and a high-frequency range of 16KHz-20KHz, our Omnidirectional Lavalier Microphone allows you to record crisp sound all around the microphone.
This lavalier microphone is a professional lavalier microphone for iOS devices that requires no additional adapter cord.
The hands-free clip-on microphone features a small mic head and a robust metal clip that you can quickly fasten to your shirt. 2 mic muffs and a 79in / 6.6ft long cord are included in the box, allowing you to modify the long lapel clip Microphone to a variety of settings.
An app to record podcast on iPhone
Although most Voice Memos apps can be used to record high-quality audio from your iPhone, fortunately for us, the App Store has a plethora of podcast-specific applications.
Some pro tips before starting your podcast on iPhone
When you record a podcast outside of a traditional studio, you face different challenges. To mention a few, there are more sounds such as environmental issues and the inability to obtain a reliable internet connection.
Here are some helpful podcast tips
Be specific about your surroundings
Because podcasting is an auditory medium, there are no visual clues for our listeners. If you're referring to anything, such as an image, a person, or a video, make sure you explain it thoroughly so your listeners can see it. Your descriptions should be rich in depth and color.
It may appear simple, but mastering this talent is difficult. You might find it strange to converse with someone who isn't there and can't see what you're seeing. Consider recording a podcast as though you were on the phone with someone.
Maintain a kind tone
The most challenging part of creating a podcast script is maintaining a conversational tone. If you're not cautious, reading a podcast script might result in a flat, monotonous voice. Many podcasters find it helpful to recite their script aloud (as if it were a rehearsal for their recording) while using a speech-to-text application to dictate their words. This produces a natural rhythm and places your words on a page, allowing you to read them while recording. Just give it a final polish to smooth off any rough edges and include all of your details.
Be original during your podcast
Bring a sense of sympathy to the broadcast. This means outtakes are necessary and a part of being in front of a microphone. Rather than burying the errors, make things like a brief gag reel for each episode's conclusion.
Concluding thoughts
We hope you are familiar with how to record a podcast on iPhone by now. If you follow our simple tips, you will be on your journey to becoming the next big podcast person.