Category:
9 Best Soundbars for Sony TV in 2023
We independently research, test, review, and recommend the best products. As an Amazon Associate we earn from qualifying purchases.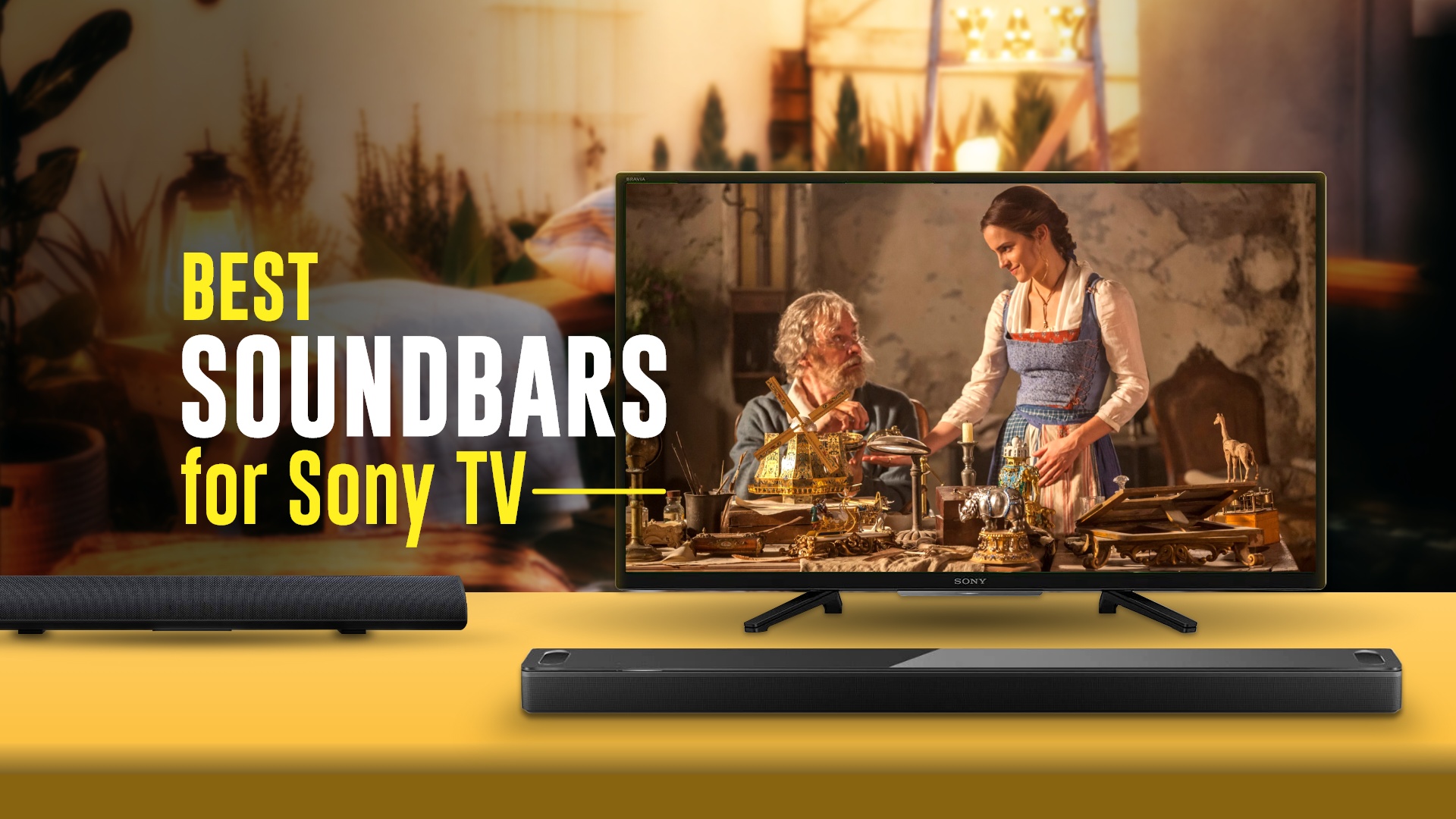 There are a lot of Sony soundbars on the market. However, the best soundbar for Sony TV will not necessarily be from Sony because there are a lot of other manufacturers, like Bose and Polk Audio, with some outstanding products. Additionally, compatibility is usually not an issue for Sony TVs because they have versatile options for connectivity. So, let us take a look at some of the best Sony TV soundbars that you can get.
Best soundbar for Sony TV | Buying guide
If you have never been in the market for a soundbar, then there are a couple of things you need to look for when buying one. However, keep in mind that the best soundbar for Sony TV will be the one that best fits your specific needs. If you do not know what your requirements are, check for a soundbar that is best in these areas under your budget.
Connectivity
First and foremost, the soundbar you have in mind needs to have your preferred connectivity options. Some of the most popular stereo connections are HDMI, RCA, and AUX. However, if you prefer Bluetooth, you need to ensure that the soundbar has it. Additionally, connectivity with a center channel speaker is also a plus point.
Sound quality
After you have ensured that the soundbar has the connectivity options that you are looking for, you need to check the sound quality of the device. It is quite easy to get distracted by the additional features included in a device when making a selection, but those features will not be useful if its sound quality is abysmal.
Dolby Atmos support
Last but not least, Dolby Atmos support and its version are important if you want the absolute best soundbar on the market. However, it drives up the cost of the device exponentially. As a result, it is advised to only look into Dolby Atmos support if you want the surround sound experience.