Category:
10 Best Soundbars for PS5 in 2023
We independently research, test, review, and recommend the best products. As an Amazon Associate we earn from qualifying purchases.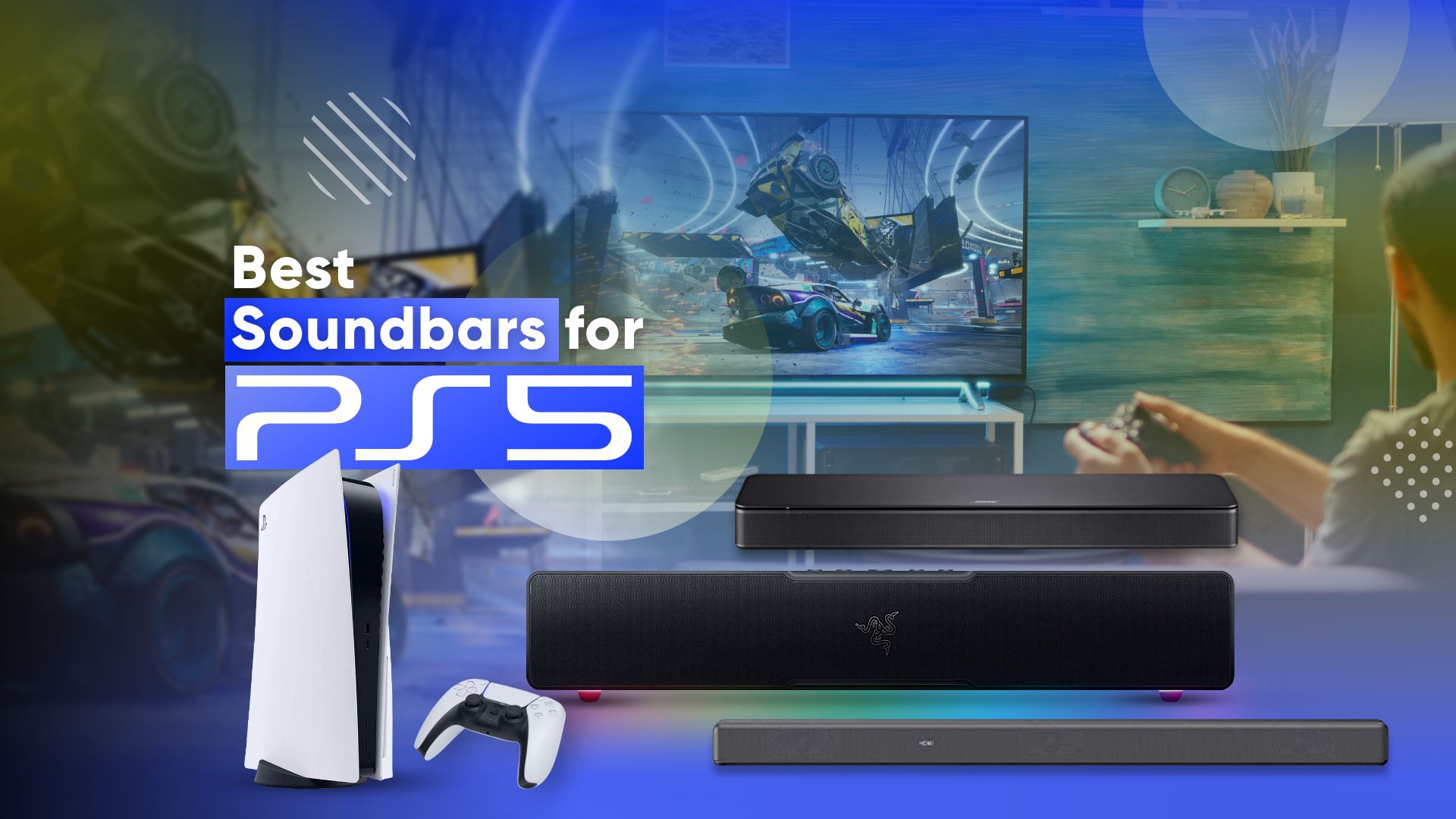 As a serious gamer, you want to hear every sound detail in your games. The PS5 offers fantastic audio quality, but you need a soundbar that can match it. That's why you should look for the best soundbars for PS5 that can enhance your gaming experience with immersive sound.
Things to look for before buying the best soundbars for PS5
A soundbar is a compact and convenient device that can deliver powerful and realistic audio from your TV or monitor. However, not all soundbars are compatible with or suitable for the PS5, so you must look for some critical features before buying one. In this article, you will discover some of the best soundbars for the PS5 and what to look for when choosing one.
Connectivity
The PlayStation 5 is a multimedia powerhouse that offers various connectivity options for your entertainment needs. The best soundbars for PS5 will have the connectivity option to properly utilize that. Different connectivity options exist for soundbars, such as HDMI, optical, Bluetooth, Wi-Fi, etc. Each option has advantages and disadvantages regarding audio quality, convenience, compatibility, and cost. However, more connectivity options typically mean the soundbar is versatile for any job.
Sound Quality
Sound quality is an essential factor for the best soundbar for PS5. It can enhance your gaming experience by delivering powerful, dynamic, and realistic sound that matches modern video game graphics. A soundbar can also reproduce all of the frequencies found within the audio content, from low bass to high treble. Some soundbars can create virtualized 3D audio that immerses you in the gameplay.
Size and Placement
A soundbar's size and positioning impact the quality and directionality of the sound. In order to balance and sound clearly, a soundbar should be the same width as your TV or monitor. The placement of a soundbar should allow it to emit audio without obstruction or interference from other devices. A standard option is to place it above or below the TV, close but not touching it. Also, consider where you will place your PS5. It should be near the soundbar so that the cable connectivity remains seamless between your PS5, soundbar, and TV.