Category:
11 Best Soundbars for Samsung TV in 2023
We independently research, test, review, and recommend the best products. As an Amazon Associate we earn from qualifying purchases.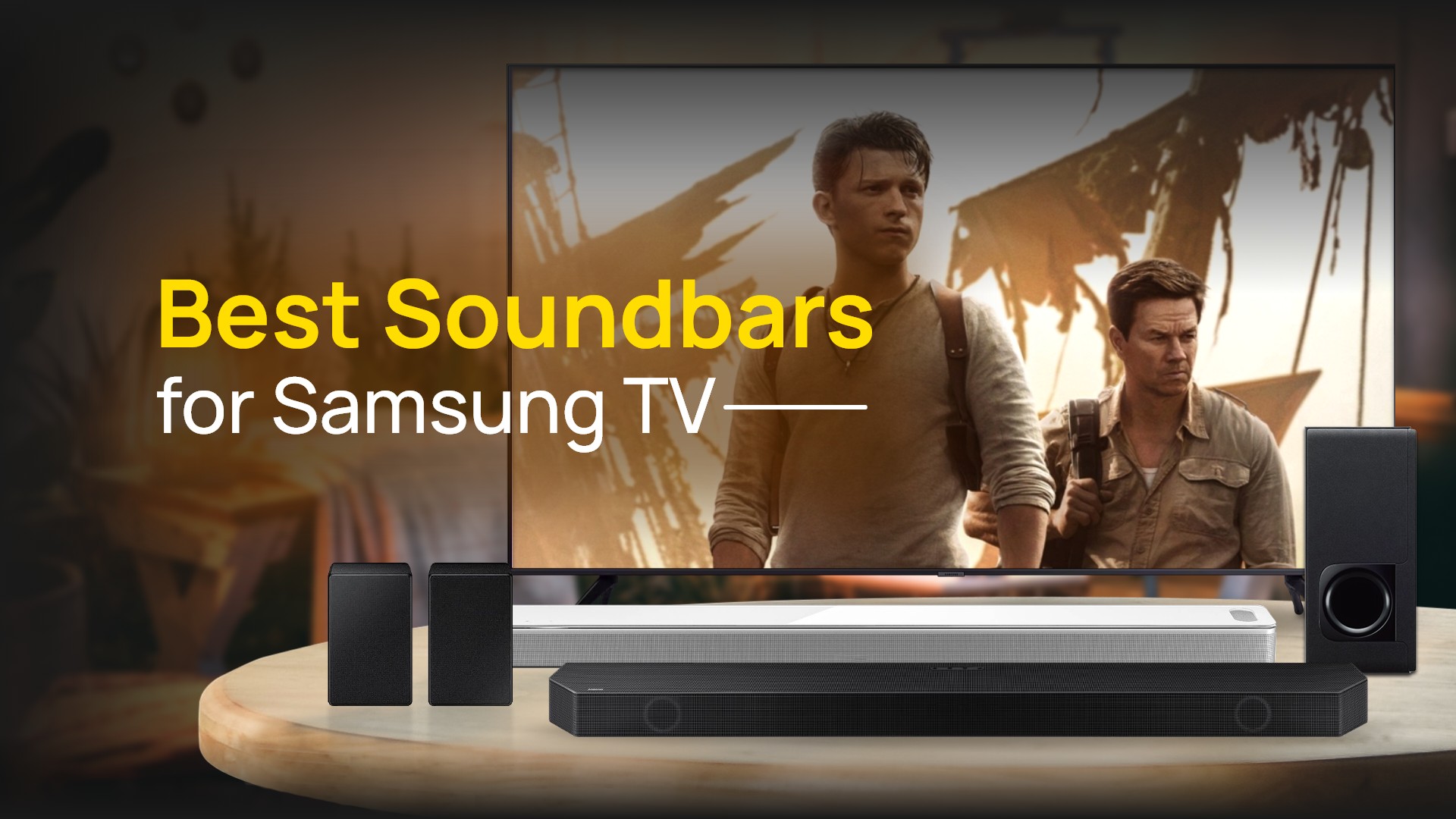 To improve the audio quality of your Samsung TV, a soundbar can be very useful. Samsung smart TVs generally use Tizen OS as their operating system. So, for optimum compatibility, you have to be choosy when looking for the best soundbar. In the following, we will review to decide the best soundbar for Samsung TV.
Factors before choosing the best soundbar for Samsung TV
A soundbar is crucial if you enjoy listening to music or watching movies and want to hear every word clearly. If you want to catch each note clearly and experience surround sound with an immersive feeling, you need a high-quality soundbar. Here, we considered each brand's reputation for longevity in addition to its sound quality, connectivity options, bass-treble balance, and overall quality of music.
Connectivity
Most Samsung TV supports both wireless and wired connection capability. For the highest audio quality, there is also an optical connection, known as Digital Audio Connection. So, when choosing a sound system for Samsung TVs, you have to check that it supports the connection system.
Sound quality
A bigger sound driver means better sound quality in most cases. Additionally, it also depends on the number of sound drivers. A good soundbar will provide crisp and clear sound even at the highest volume level with minimum distortion. For a clear vocal and perfect audio node representation, a large number of audio drivers is required.
Channels
Soundbars can vary in the number of channels depending on how many separate speakers it has. There is no standard number of channels for soundbars. So, you can get anything from two to nine. A multi-channel soundbar will ensure a surround and immersive audio quality. Additionally, you will get Dolby Atmos support when going for higher channel accessibility.
Best soundbar for Samsung TV | Top 11 choices
Samsung makes some of the slimmest and widest TVs in the market. Though the slimmer the TV, it will be more difficult to create a loud and immersive audio quality. Because it is difficult to fit through a large sound driver in slimmer TV. So in most cases, slimmer TVs lack a significant depth on bass and treble balance. Therefore, from our review list, you can choose some of the best soundbars available for Samsung TVs.