Category:
11 Best Soundbars for Roku TV in 2023
We independently research, test, review, and recommend the best products. As an Amazon Associate we earn from qualifying purchases.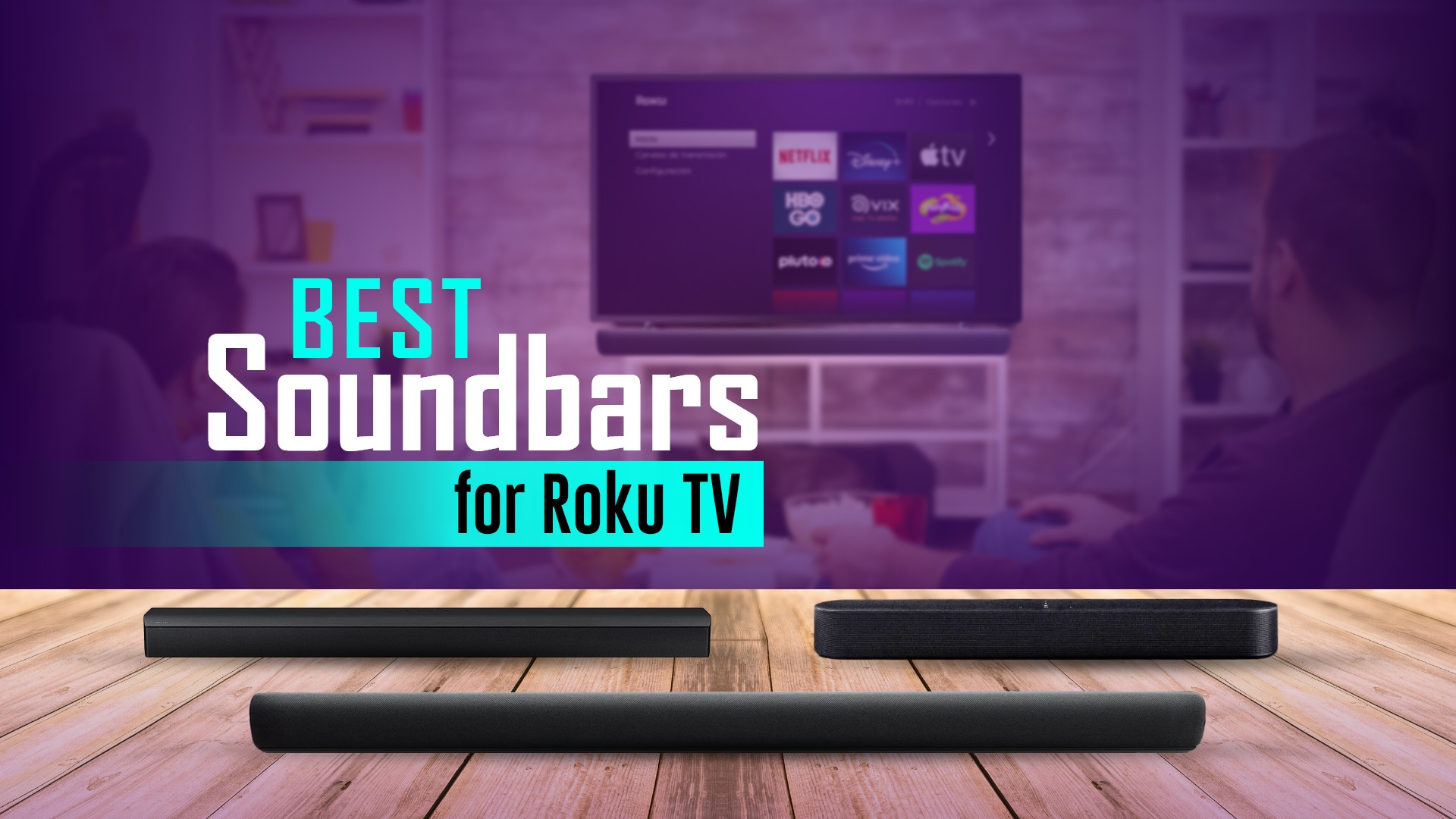 Roku TVs come with built-in speakers that provide audio for any content. However, built-in speakers on most televisions, like Roku, tend to be limited in terms of sound quality and volume. So, when you add the best soundbar for Roku TV, it improves the audio experience tenfold. Additionally, a soundbar eliminates the need for multiple speakers, making it a convenient solution for improving TV audio.
Criteria for choosing the best soundbars for Roku TV
It may seem to you that choosing the best soundbar for Roku TV is easy, but unfortunately, it's the contrary. So, there are several things that you should keep in mind beforehand before going out to buy one. Below are the criteria we think you should consider while choosing the best soundbar.
Compatibility:
First and foremost, you should whether the soundbar is compatible with your Roku TV. In addition, it should have the necessary inputs for connecting the two devices. Some soundbars may require a specific type of cable, so check the specifications of both the soundbar and your Roku TV to ensure compatibility.
Sound Quality:
The sound quality of a soundbar is another important factor to consider. Look for a soundbar with a high-frequency response, clear audio, and enough volume output to fill your room. You should also pay attention to the sound quality of the bass and treble.
Price:
The best soundbars for Roku TV come in various price ranges, from budget-friendly categories to high-end models. So, consider your budget and what features you need when choosing a soundbar. It is not absolute that pricier ones will give you the best sound quality.
Size:
The last thing you should keep in mind is the best Roku TV soundbar size. You have to make sure that it will fit in the location where you plan to use it. Some soundbars are long and slim, while others are compact and rectangular. Get a soundbar that's the proper length for your TV and fits the room's decor.