Category:
11 Best Soundbars for Music Lovers in 2023
We independently research, test, review, and recommend the best products. As an Amazon Associate we earn from qualifying purchases.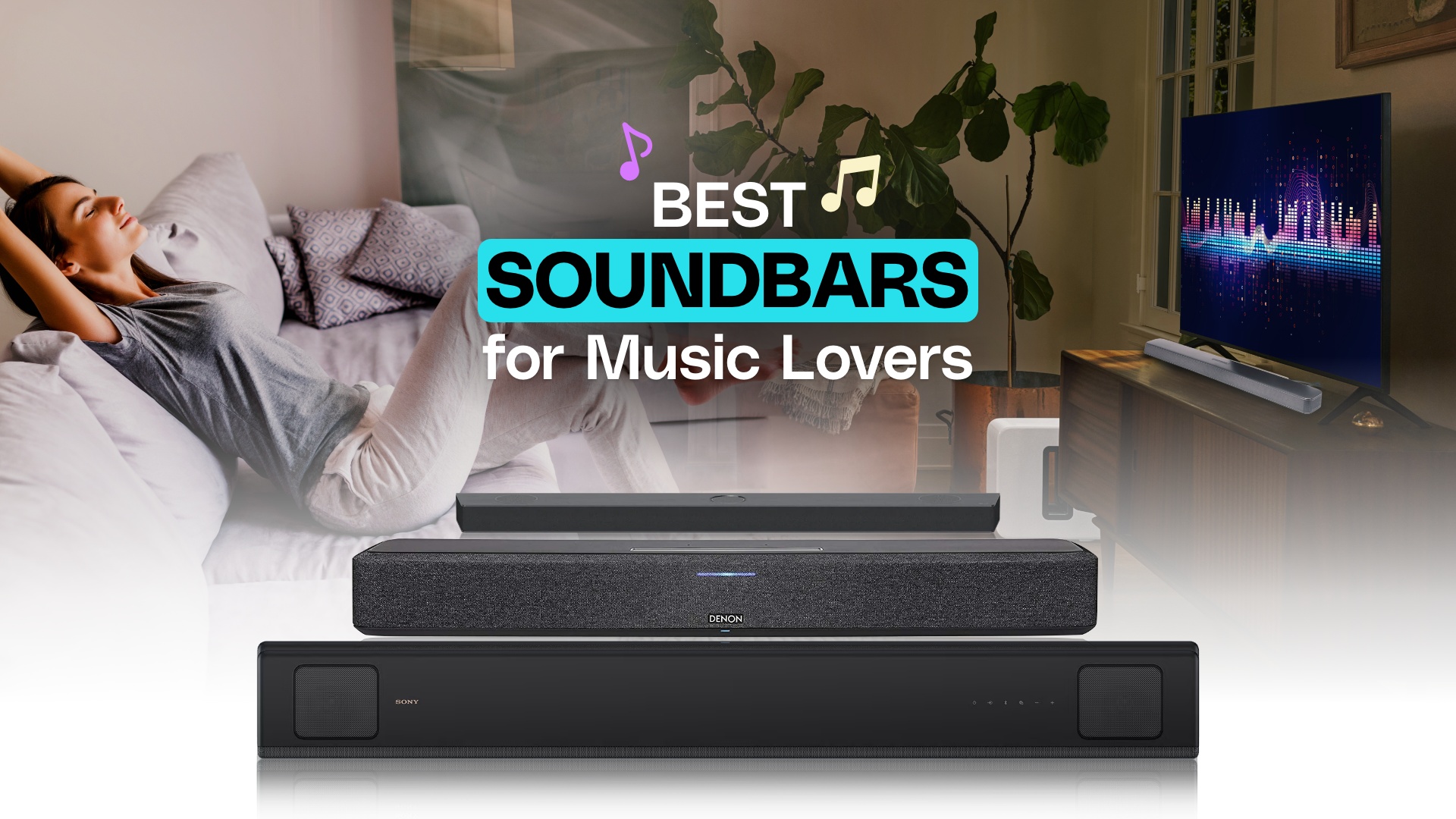 When you want to improve your music listening experience but don't have room for a complete home theater system, a soundbar is a terrific option. Soundbars can provide outstanding stereo audio reproduction. So, here we will review some of the best soundbar for music lovers.
Factors to check when choosing the best soundbars for music lovers
If you are a music lover, crisp and natural audio quality is obviously your first priority. So, to ensure a proper bass-treble balance and clarity of audio nodes, a good soundbar is required. Here we checked some important factors like sound quality, connectivity options, bass-treble balance, and brand reputation. If you want to ensure optimum performance and longevity, you should check them carefully.
Sound quality
A good soundbar will produce superb audio detail with crisp nodes. Additionally, you will get a well-optimized balance of bass and treble. Overall, a premium soundbar of a good brand will ensure proper sound quality for any music lovers.
Connectivity options
Most of the specialized soundbars for music come with multiple connection systems. For complete premium immersion, some soundbars provide a multi-port connection and coupling system. With a coupling connection system, you can play the same music in multiple soundbars at a time.
Also read: Best Soundbars without Subwoofer
Brand reputation
A good reputation brand most of the time ensures good build quality, performance, and after-sales service. So, your chances of getting a good deal will be high if you can choose a soundbar from a reputable brand.