Category:
11 Best Surround Sound Headphones in 2023
We independently research, test, review, and recommend the best products. As an Amazon Associate we earn from qualifying purchases.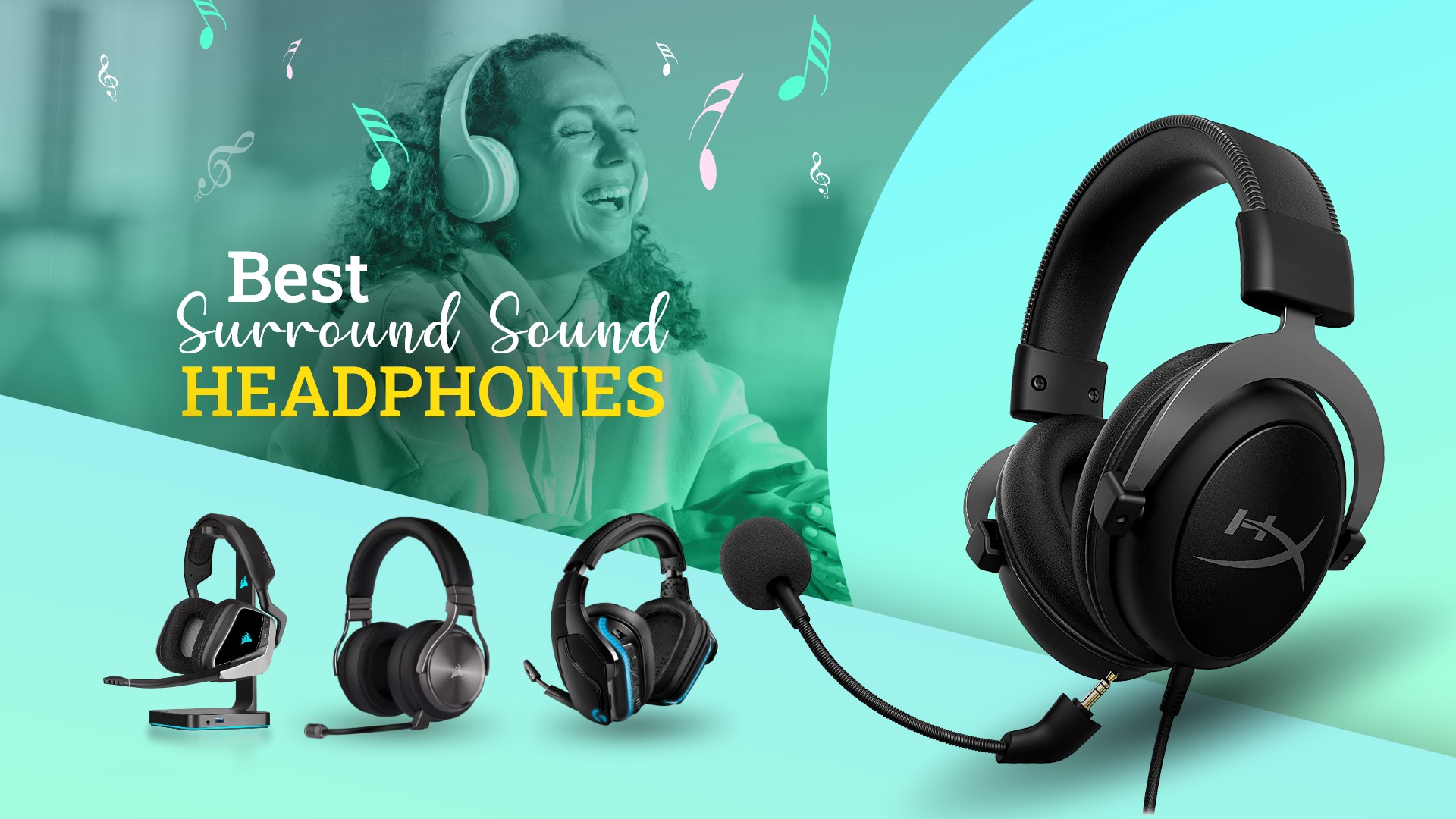 Everybody prefers accurate and suitable standard sound while listening to songs, playing games, shooting videos, or other works. And for them, surround sound headphones are necessary to offer these good qualities. After thorough research, we have made a list of some of the best surround sound headphones providing the best services. We believe that you will find our list and reviews helpful.
What is surround sound?
The audio quality of headphones is an important thing for the users. Surround sound is a technique that improves sound quality and increases the depth of sound by using multiple audio channels. It gives a diversified sound that makes the listening experience better for the users.
Things to know before buying the best surround sound headphones
Best surround sound headphones are basically for experiencing the accurate sound system while gaming, recording, and doing other things. That is why you need to check out some features before buying one. For example- Sound quality, comfort, design, and battery life.
Sound Quality:
When it comes to headphones, sound quality is necessary to discuss. For getting the best sound quality from surround sound headphones, 5.1 or 7.1 drivers and audio systems play a big role. So, before buying surround sound wireless headphones, you must look for these features.
Comfortability:
Besides the good specifications, a gadget's comfort is also essential to know. Surround sound headphones should have to come with ear comfort features like good ear cushion, lightweight, and proper ear fittings.
Design:
Build quality, outlook, and weight is also necessary for any product. Also, the size of the drivers, detachable mic option, additional audio control feature, durability, etc., make any device a good one.
Battery Life:
For wireless headphones, battery life is very important. Charging wireless headphones here and there is a bit difficult because sometimes users find difficulties carrying the charger with them. That's why checking the battery longevity before buying surround sound headphones is important.