Category:
11 Best Cameras for Fitness Videos in 2023
We independently research, test, review, and recommend the best products. As an Amazon Associate we earn from qualifying purchases.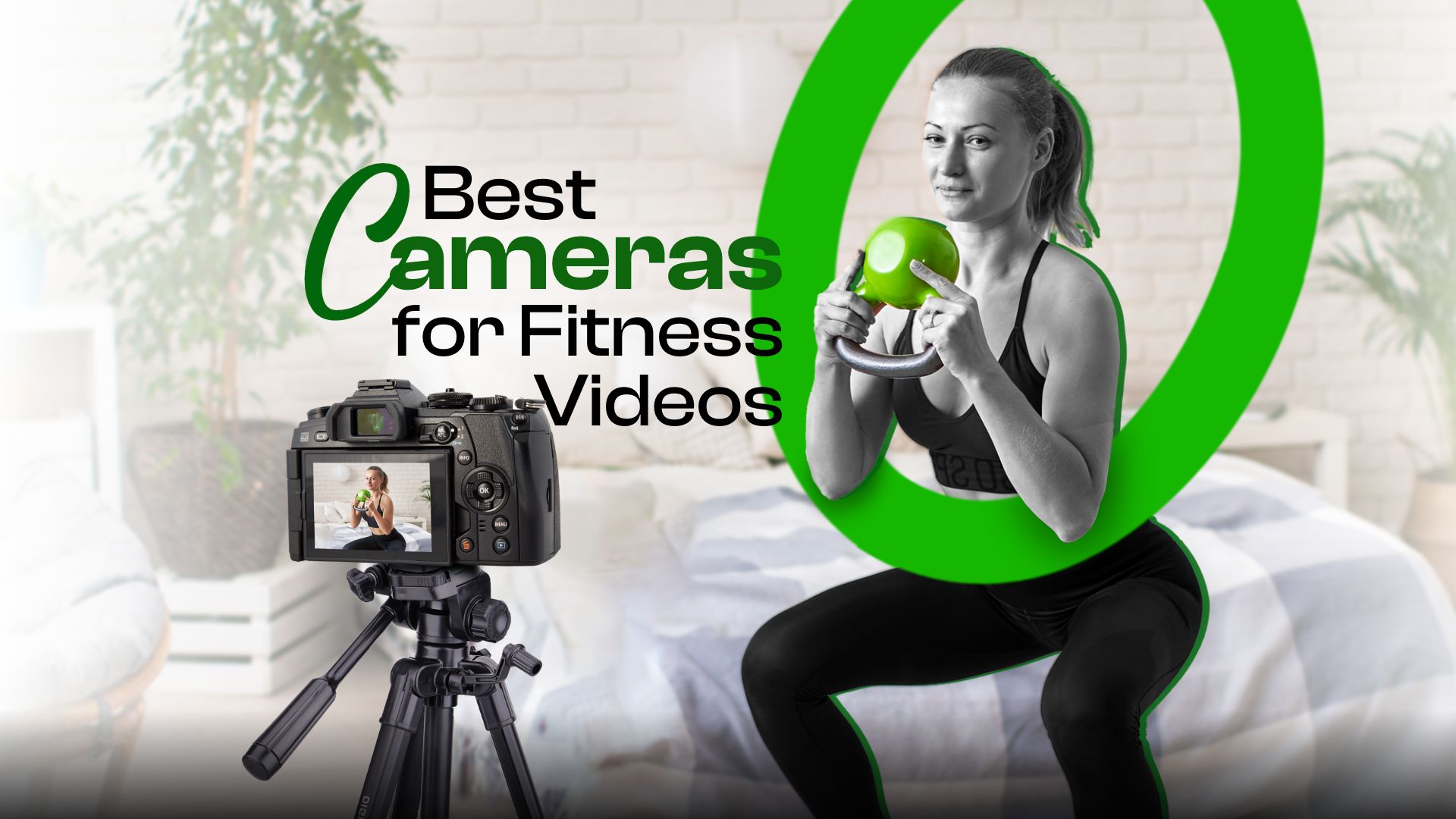 Both online and offline video content is crucial for sharing workout plans, showing activities, and motivating people to live healthily in today's fast-paced world of fitness and wellness. Having the best camera for fitness videos is vital for taking interesting and polished exercise clips. Whether you're a fitness enthusiast, a gym buff or a personal trainer, or a content creator in the fitness sector, we will reveal a list of the best cameras to produce quality content for yourself and your clients.
Check out how to pick the best camera for fitness video | Buying Guide
When choosing the best camera for fitness videos, give consideration to resolution, stabilization, autofocus, low-light performance, etc., and your budget. Be prepared to select a camera that improves the caliber of your fitness videos and helps you inspire and engage your audience with compelling content. So, by taking the following qualities listed below into account, you will ultimately find the best cameras for gym videos on the market.
Video quality and resolution
Getting clear, precise, and sharp footage is important while making fitness videos. To guarantee your videos are clear and vivid, look for a gym camera with at least 4K resolution. This resolution offers outstanding video and image quality. If you have the right tools to manage and edit such high-resolution files, higher resolutions like 6K or even 8K can improve the viewing experience even more.
Stabilization
Shaky videos can be distracting and unpleasant to watch because fitness videos frequently feature movement. Select a camera that has dependable built-in stabilization features, such as optical or electronic image stabilization (OIS or EIS), or even better, cameras with in-body stabilization (IBIS). Even while you're moving about, this function maintains steady, smooth filming and helps to account for hand motions.
Autofocus
You need a camera that can rapidly and precisely monitor your motions in quick-paced exercise films. Look for cameras with sophisticated focusing technology, such as dual-pixel autofocus or phase detection, since they can quickly and accurately latch onto targets. Some cameras even include eye-tracking focusing, which is ideal for fitness videos with complicated motions or close-up pictures.
Performance in Low Light
Fitness videos are frequently filmed inside or in locations with less-than-perfect lighting. So consider cameras with good low-light performance to guarantee that your films appear fantastic regardless of the setting. Look for cameras with high ISO capability, bigger picture sensors, and lenses with large apertures. Even in difficult lighting conditions, you will be able to record well-exposed videos with less noise, thanks to these characteristics.
Battery Life
Having a high-endurance battery is essential, especially if you intend to record several fitness videos or intense training sessions. Look for cameras with alternatives for extra battery grips or cameras with longer battery life. For extra convenience, be sure the camera can charge through USB or has a dependable battery system.
Sound Quality
Both high-quality images and engaging audio are crucial. Even while the majority of cameras are equipped with built-in microphones, they might not always produce the finest audio, particularly in busy gym settings. Consider purchasing a camera that supports the addition of an external microphone. In this manner, you may record clear and high-quality audio using specialized microphones like lapel microphones or shotgun microphones.
Connectivity and Versatility
Select a camera that offers easy connectivity choices to ease your content-producing process. In order to transmit data quickly to your computer or mobile device, look for cameras that include Wi-Fi, Bluetooth, or NFC capabilities. Even better, some cameras allow you to connect straight to websites like YouTube or Instagram via live streaming. To further improve your filmmaking experience, take into account the camera's compatibility with a variety of add-ons, including tripods, gimbals, professional external microphones, and external displays.