Category:
11 Best Cameras for Podcasting in 2023
We independently research, test, review, and recommend the best products. As an Amazon Associate we earn from qualifying purchases.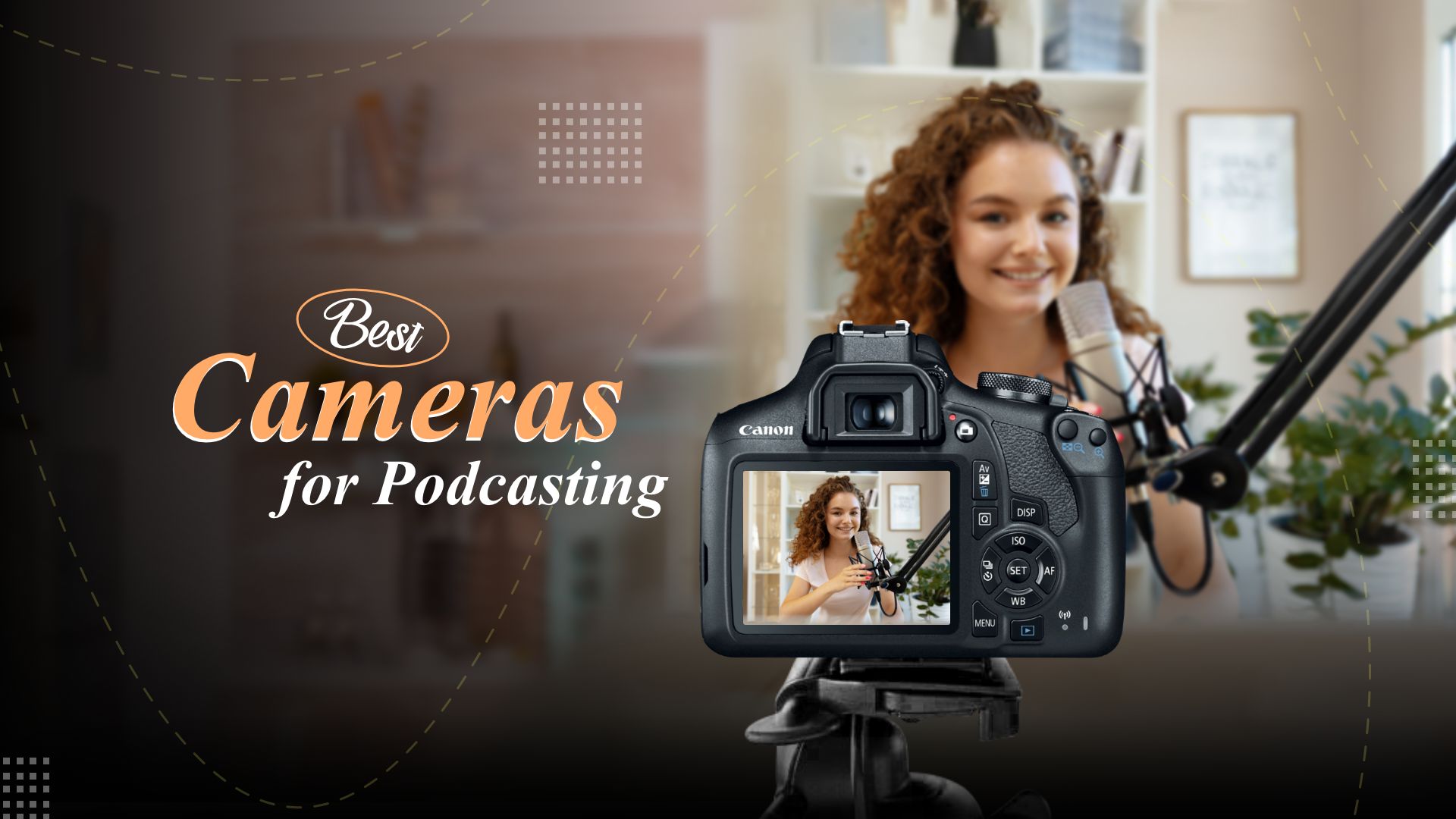 Podcasting has become a great way to share information and get connected to the world. More and more podcasters are adding videos to their episodes either by live streaming or uploading the recorded content to YouTube. Video podcasts definitely help reach more audiences with better engagement and express your personality and style, whether you are a beginner or an expert. Therefore, let's explore the best cameras for podcasting to create professional-looking video podcasts with minimal effort.
How to choose the best cameras for podcasting
The quality of your podcast can be greatly improved by using the right camera, which is becoming more and more common. Finding the best camera for your unique needs can be overwhelming with so many options available. In this article, we'll go over some important things to think about when choosing a camera for podcasting and offer suggestions to make the process easier.
Video quality
When it comes to podcasting, it's best to go for a camera that can record in 4k resolution or at least 1080p. Doing so will ensure that the footage is clear and easy to view for your audience. Also, the video frame rate is equally important to present a lifelike episode on the screen. Although higher FPS will create smoother movement in the video, videos today are recorded at 24 FPS or lower, which results in smaller file sizes and easier streaming.
Battery life
There is no doubt that battery life is an important factor to consider when buying a podcast recording camera, especially if you plan to record long sessions or multiple episodes in a row. A camera with a short battery life may interrupt your recording or force you to use external power sources, which can be inconvenient or impractical. Therefore, we suggest looking for a camera that has a long battery life or a replaceable battery pack that you can swap easily.
Connectivity
Make sure the camera supports the USB, HDMI, 3.5 mm jack, and WiFi connectivity so that it can work with multiple pieces of equipment. To be a professional podcast maker, that is a great consideration. Along with all other wired connections, WiFi connectivity in a podcast camera gets extra attention. As it helps to live stream your podcast online if needed. That ensures the ability to reach a wider audience and interact with them in real-time through comments and messages. If your camera doesn't support live streaming, then at least ensure that the USB or HDMI connection supports streaming live podcasts by showing the recording detail on the screen.
Functionality
Some other standard camera feature is required to get the best result from your effort, such as multiple autofocus. Even if you record your podcast from the desk, you don't want to have a camera that requires keeping the subject still to work the autofocus. It should track your movement of the objects and track the autofocus smoothly.
Also, the LCD playback to view the recording, 180-degree rotatable touchscreen display to have a seamless operation, and good optical zooming are the important factors while picking the best camera for podcast recording. Additionally, ensure that the camera supports a tripod setup, as podcasting requires the camera to stay still in a certain position.
Related Blog: How to Delete Podcasts from Apple Watch