Category:
13 Best Monoculars for Hunting in 2023
We independently research, test, review, and recommend the best products. As an Amazon Associate we earn from qualifying purchases.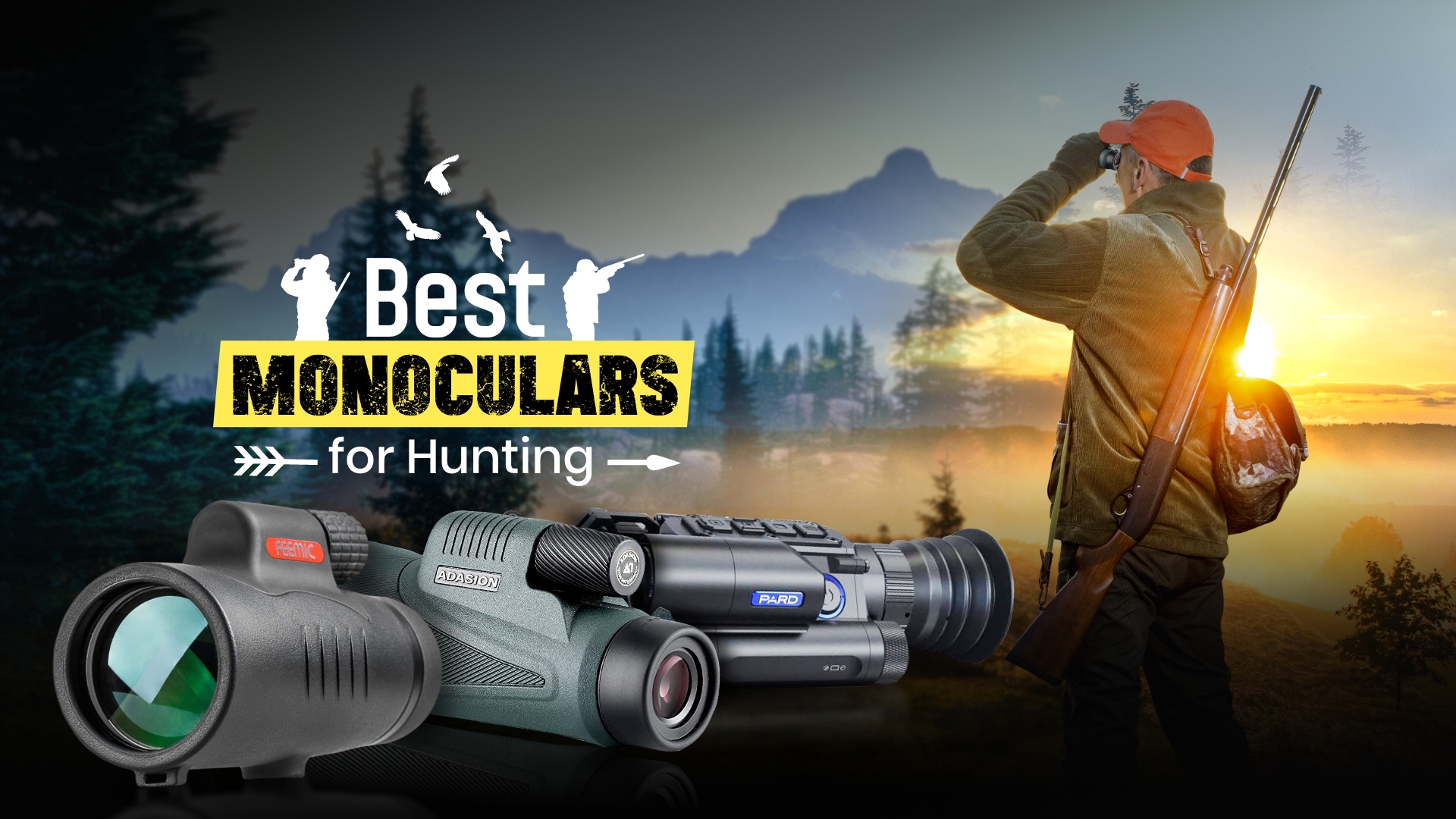 Monoculars have become a staple for all outdoor activities. Since the rise of its popularity, many companies have brought their variation to the market. As a result, there are many monoculars on the market. However, not all monoculars you will come across are up to the mark. So, we are bringing you the best monoculars for hunting.
Buying guide for the best monoculars for hunting
There are a lot of quality hunting monoculars on the market. However, the best monoculars for hunting will cater to your specific needs. So, to decide which is the best hunting monocular for you, we need to look for a few things.
Zoom quality
First and foremost, the zoom quality matters a lot so that you can track your target effortlessly. As a result, we need to choose hunting monoculars whose image quality does not degrade with zoom magnification.
Durability
Since hunting is an outdoor activity, we must choose monoculars resistant to the elements. For example, it needs to be water-resistant. Additionally, dust resistance and shock resistance are essential as well.
Thermal vision
Thermal vision is good to have when hunting. However, it is a luxury since the thermal image significantly raises the price of the hunting monocular. But if you want to get one of the best monoculars for hunting, you should consider the ones with thermal vision.