Category:
11 Best Mouse for Butterfly Clicking in 2023
We independently research, test, review, and recommend the best products. As an Amazon Associate we earn from qualifying purchases.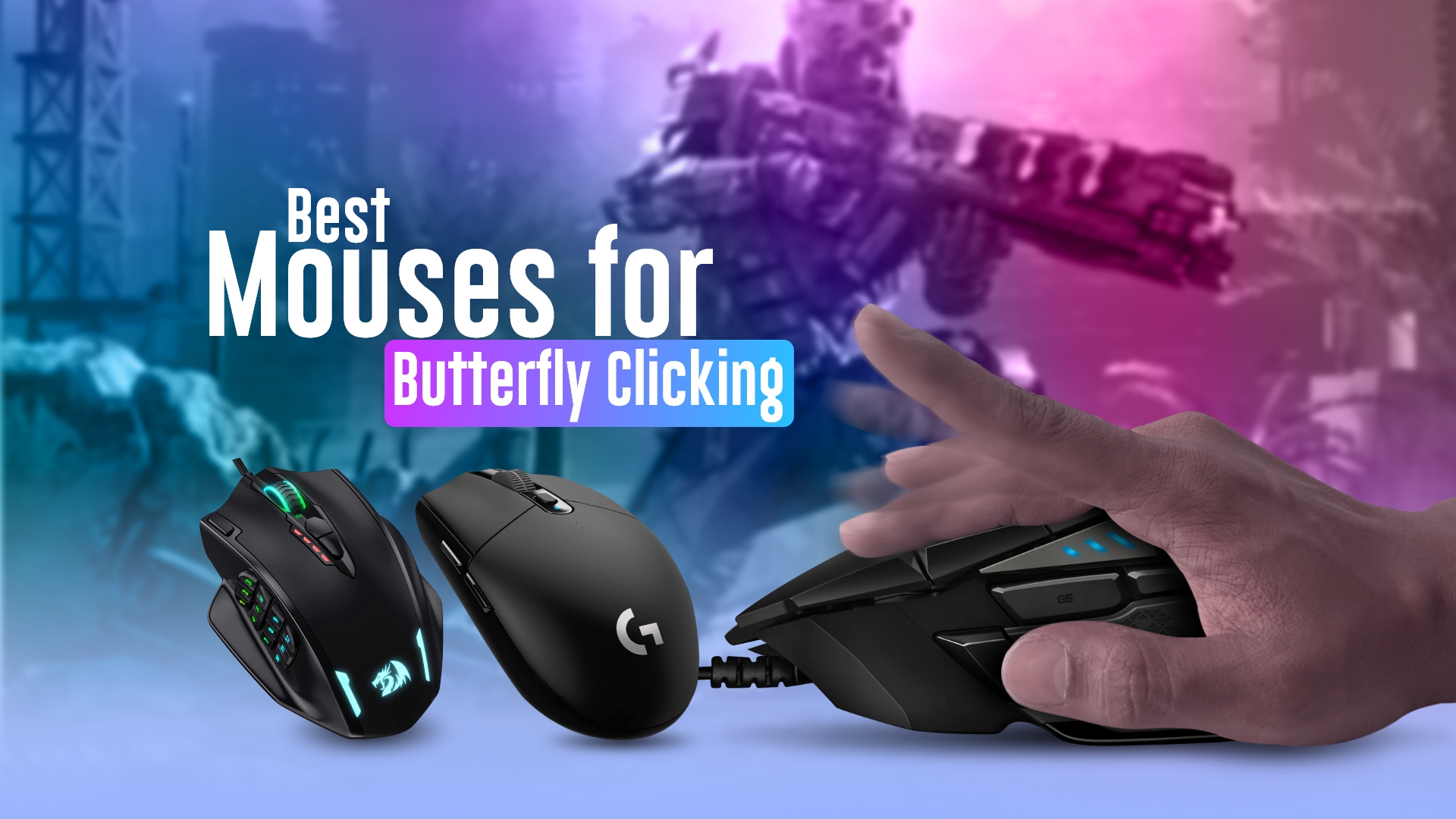 While you need a specialized mouse for drag clicking, you use perform butterfly clicking on just about any mouse you want. However, since butterfly clicking is mostly required for gaming, buying a gaming mouse is ideal. As a result, the best gaming mouses also double as the best butterfly clicking mouses as well. Furthermore, the best mouses for butterfly clicking will let you level up your gameplay in games like Minecraft, GTA, etc. For those who don't know, butterfly clicking is when you use your middle and index finger on the mouse button and start clicking it alternatively.
Best mouse for butterfly clicking | Buying guide
The requirements for buying the best gaming mouse for butterfly clicking will be different from the requirements for buying a different type of mouse. For example, if you are in the market for best gaming mouse for big hands, you need to select large gaming mouses. In comparison, you need to get mouses that can handle a high number of clicks for butterfly clicking. Here is how you can choose the best mouses for butterfly clicking.
Functionality
First and foremost, the mouse needs to be able to register the higher number of clicks that you are going to input while performing butterfly clicks. Other than that, since butterfly clicking is mainly required for gaming, you will be better off getting a mouse that will cater to your other gaming needs as well. Lastly, you should select a mouse that can accommodate both your index and middle finger on the left and right mouse buttons.
Number of Clicks
Another important aspect to look for is the maximum number of clicks that the mouse can handle before you have to get a new one. Since you eat through the number of clicks when butterfly clicking, you should get a mouse that can handle at least 10 million clicks.
Durability
Last but not least, butterfly clicking is a strenuous activity that every mouse cannot handle without the left mouse button breaking down. However, the best gaming mouses can easily handle the activity because it is required for various mainstream games, including Minecraft.