Category:
7 Best Budget Monitors for Graphic Design in 2023
We independently research, test, review, and recommend the best products. As an Amazon Associate we earn from qualifying purchases.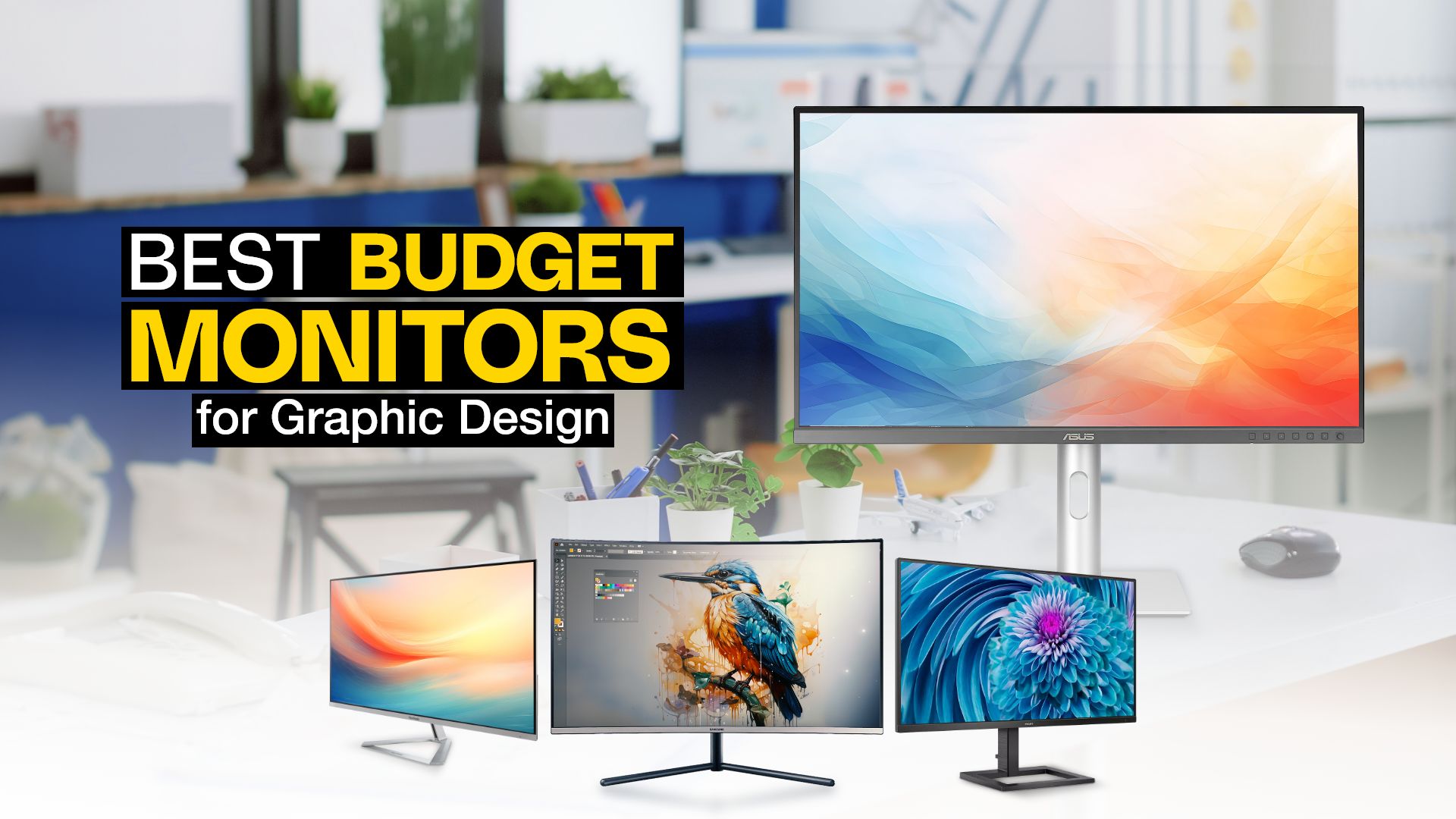 A quality monitor is essential for graphic design. So, being a graphic designer, monitors would be your first concern as that is your canvas. Good monitors are of great value for those who work with graphic design and video editing. And that's why the best computer monitors for graphic design don't necessarily come cheap, which often becomes a problem for beginners and non-professionals. Therefore, we are here to help you find the best budget monitor for graphic design, UX design, or video editing.
Best budget monitor for graphic design | Buying guide
It might sound surprising, but you will find plenty of options while searching for the best budget monitor for graphic design. Multiple brands have put quite an effort into making quality designer monitors within the budget.
While picking up such kinds of designer monitors, you should consider factors like display size and resolution, color accuracy, ergonomics, connectivity, and so on.
Display Size & Resolution
It is necessary for graphic designers to have a good look at what they are creating. That's why the bigger monitor size is better. Usually, monitors within 25-34 inches are affordable within the budget. We would recommend using a monitor of at least 27 inches. If you have doubts and want to know more about which monitor would be the most suitable for you, check our in-depth review on 24 vs 27 vs 32-inch monitor comparisons.
Similarly, the resolution cannot be compromised with graphic design. 4K monitors are considered to be perfect in this case. But due to its high price, you can also work with something of lower resolution. Although, our suggestion would be to go for at least 2K. Another important thing is the refresh rate, which should not be less than 75 Hz.
Color Accuracy
Color accuracy is one of the most important traits for designer monitors, as designing demands different colors to be represented as perfectly as possible. To ensure good color accuracy, the monitor should have a quality panel. Generally, IPS is preferable to OLED or TN. Similarly, the monitor's color space is also important. The greater sRGB color coverage provides better performance.
Another thing to look for is the color gamut range, which indicates the number of colors the device can reproduce in the given color space. A higher range of color gamut is considered to be a positive trait in the best monitors for designers. So, to find out the best budget monitor for UX design or video editing, you should look for the best budget color accurate monitor for having a greater effect.
Ergonomics
Ergonomics means the human advantages you get while using a device, such as the convenience with vision, neck, and back position. You should check if the monitor has an adjustable stand. This will certainly give you an advantage if you have to work long hours with your monitor for graphic or UX designing. Additionally, curved monitors are often preferable to give you a better view and color accuracy from every angle.
Connectivity
While working on graphic design, you can find yourself in a position where you might need to work with a range of different devices. For instance, you might need to connect two monitors side-by-side to get a larger workspace. As a result, great connectivity is a must for the best monitors for digital art. You should look for the latest versions of HDMI port, DisplayPort, and dual-link DVI ports. At the same time, check for a monitor with at least Thunderbolt 3 or 4. Having a headphone jack is considered to be a plus for most people.