Category:
11 Best Monitors for Apple TV & Mac mini
We independently research, test, review, and recommend the best products. As an Amazon Associate we earn from qualifying purchases.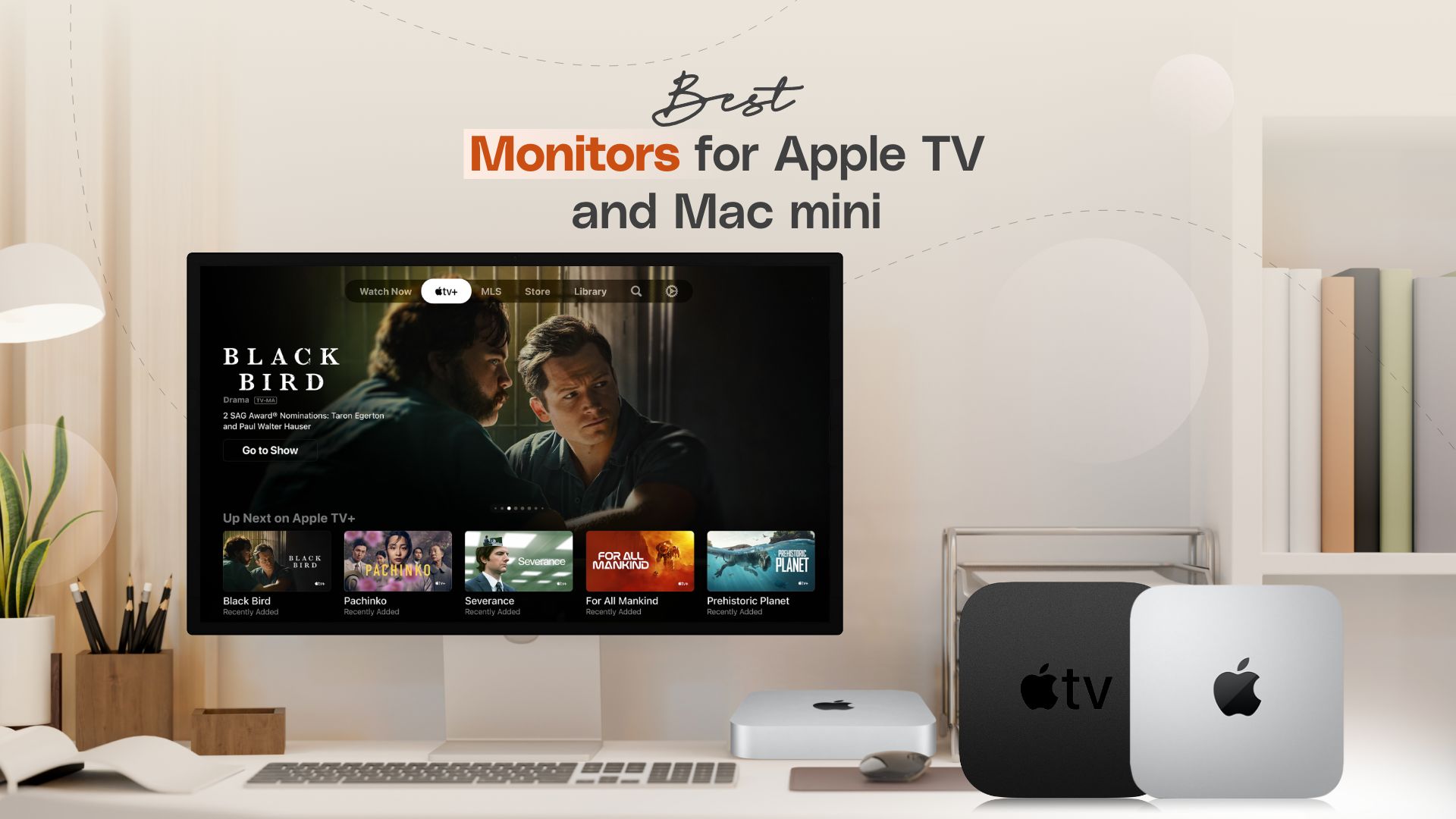 If you own an Apple TV or a Mac mini, you know they call for a high-quality monitor to showcase their true potential. So, in search of the best monitor for Apple TV and Mac mini, we have made a list of some of the best options after thoroughly researching monitors that are compatible with the devices. We believe you will get your desired pick and experience the facilities of good monitors as well.
Things to know before buying the best monitor for Apple TV & Mac mini
Before buying the best monitor for Apple TV, there are a few things you need to know. These things will help you to pick the right monitor for your setup and fulfill all your needs.
Display size & resolution
The display size and screen resolution are the first things to consider when looking for the best Apple TV monitors. If you are into productive work like video, photo editing, or graphics designing with your Mac mini, you need a monitor with high resolution, namely 2K or 4K. And the display size is also important for any case and depends on your workstation or home setup.
Display quality
There are different types of panels in monitors, such as VA, IPS, OLED, etc. IPS is the most common and provides accurate color, but if you want a more vivid representation of your work, going with OLED is also a good idea. Plus, the color accuracy and sRGB percentage of the monitor should also be higher to meet your work standard.
Compatibility & connectivity
Before buying the best monitor for your Apple TV and Mac mini, you should always check whether it has the right ports to connect to your device. For instance, latest HDMI or DisplayPort, or Thunderbolt 4 to connect both devices, as well as multiple monitors. Also, check the compatibility of the monitor's quality and performance compared to your TV or Mac's output capability.
Mounting type & adjustability
The adjustability of the monitor is another concern when you're working on your Mac mini or enjoying movies at times. The monitor should come with tiltable and height-adjustable stands for better ergonomics. Also, if you're going to use the monitor with your Apple TV, you'd most likely need VESA mounting capability to hang it on a wall.