Category:
9 Best Monitors for Music Production in 2023
We independently research, test, review, and recommend the best products. As an Amazon Associate we earn from qualifying purchases.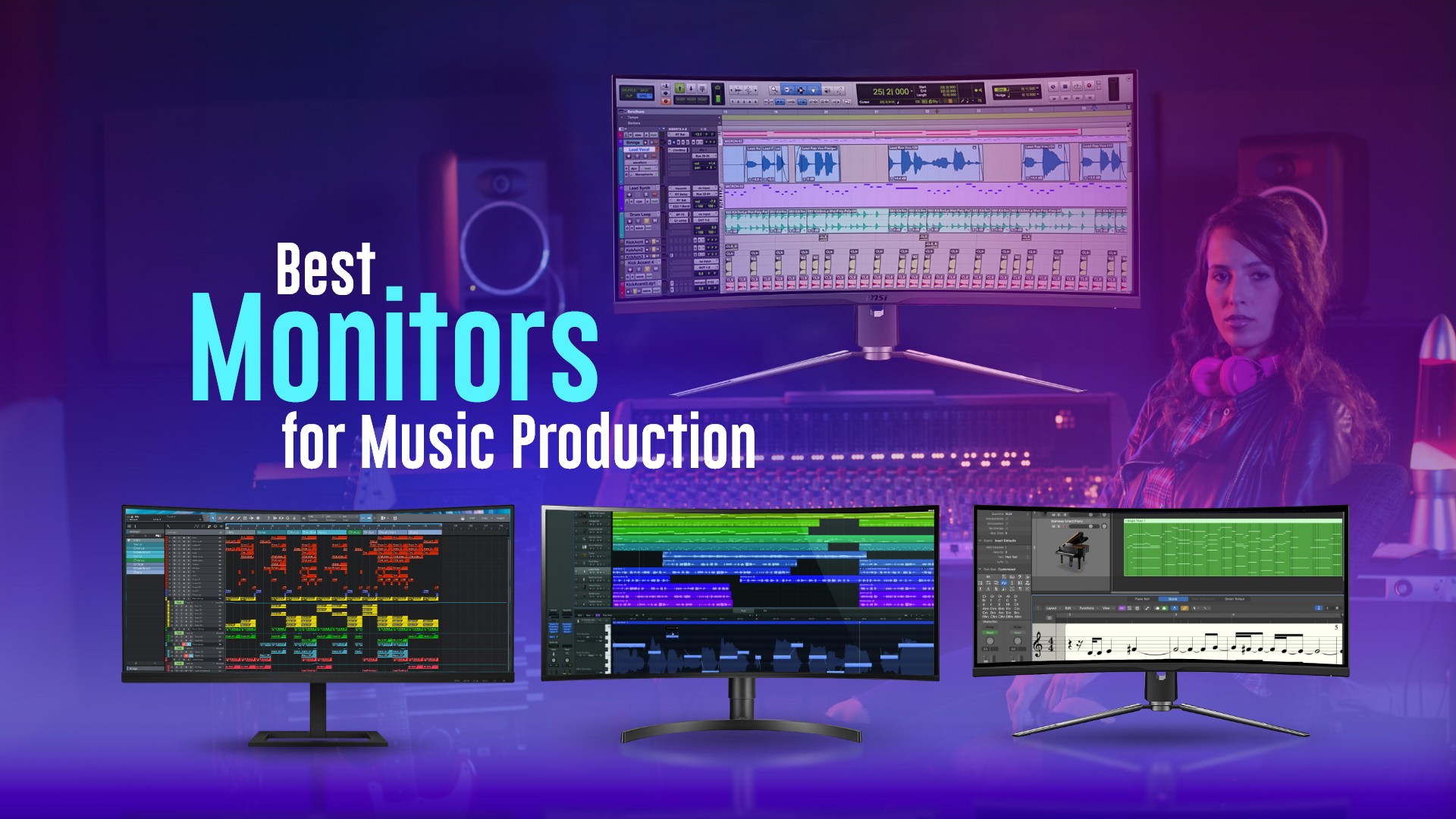 Nowadays, music production has become more accessible to users thanks to the tons of Software-based virtual instruments and MIDI controllers. You don't have to rely on endless hours of recording and expensive studios. The technological influx has allowed music producers to create a home theater with multitrack recording. For that reason, visual has also become essential. So, if you have one of the best monitors for music production, it can help you reach the goal that you've set for yourself.
Things to look for in the best monitor for music production
Getting the perfect setup relies a lot on which monitor you choose. So, below are the things that you should consider when you go out to search for the best monitor for music production.
Size
A monitor with a larger size gives you more space to work with and makes it easier to use multiple windows simultaneously. But the size of your working space is also crucial in this respect. If you have a small room, getting a huge monitor will not be much help. For your convenience, we have reviewed different sizes of the best monitor for music production in this article.
Also read: Best Soundbars for Music Lovers
Resolution
Resolution is another factor in choosing one of the best monitors for music production. A monitor with higher resolution gives you the option to use different software in more detail. In addition, it helps you make the necessary adjustments to your mix by showing intricate graphics.
Price
We can't deny the importance of price when you go out to buy a monitor. A wide range of options are available at different prices in the market, but getting the best one with better color accuracy and resolution will be worth investing in. So, you should get a monitor that has all the features you're looking for and meets your budget.