Category:
11 Best Gaming Chairs for Big & Tall Guys in 2023
We independently research, test, review, and recommend the best products. As an Amazon Associate we earn from qualifying purchases.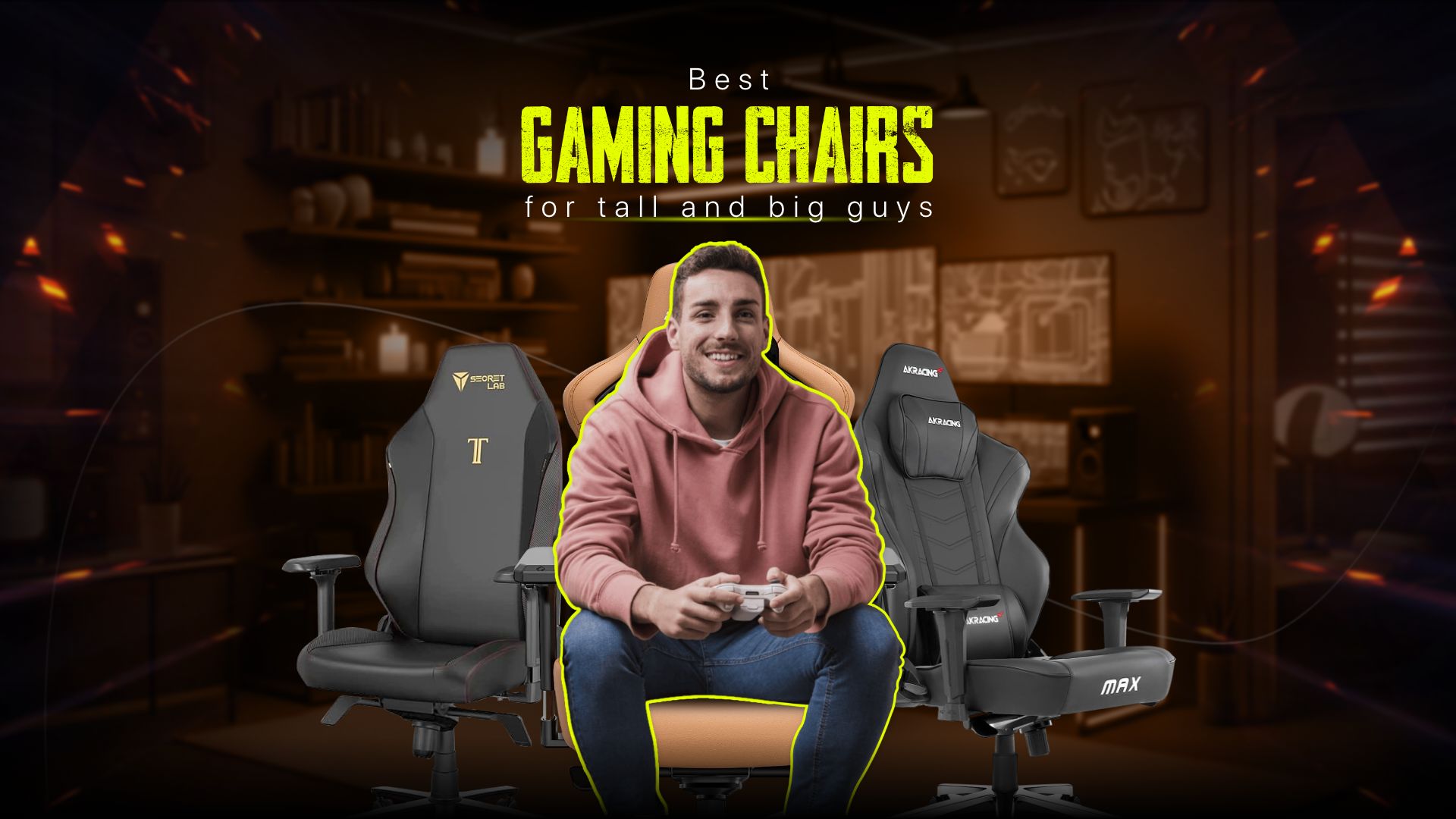 Once upon a time, people played games for fun during their leisure time. But now, gaming has become a huge part of everyone's life thanks to different streaming platforms and competitive Esports. We know how crucial a gaming chair is for all kinds of gamers. A good gaming chair provides comfort and support during long gaming sessions, reducing the risk of back and neck pain. Finding the right gaming chair for big and tall guys can be especially difficult due to their specific body requirements. That's where the best gaming chairs for big guys come in. These chairs are designed in such a way that they provide larger frames for maximum comfort.
Criteria for Choosing the Best Gaming Chair for Big & Tall Guys
There are several things that you should pay attention to. They will ensure that you find a gaming chair that is not only the right size but also comfortable and durable.
Weight Capacity
The first thing that you should pay attention to is the weight capacity of the best gaming chair for big purchases. You must choose a chair that can support your weight comfortably without feeling unstable.
Seat Dimensions
When choosing the best gaming chairs for big and tall guys, seat dimensions play an equally important role. You should always look for a chair with a special seat and backrest that can accommodate your full body while having a long gaming session.
Padding
As you are looking for a chair that will be comfortable, the quality and thickness of the padding materials of the chair will be crucial. Chairs with high-density foam padding will provide excellent support and comfort. In addition, the product's fabric should be durable and easy to clean.
Adjustability
Another feature that you should look for in your big gaming chair is its adjustability. If you are a tall guy, you'll want to make sure that the chair has a high backrest and a seat height that can be adjusted to accommodate your height. Additionally, having adjustable armrests and lumbar support can also greatly enhance your comfort during long gaming sessions.
Ergonomics
Ergonomics is another crucial aspect to consider when choosing a big gaming chair. Look for a chair that is designed to support proper posture and provide adequate support for your back, neck, and arms. A well-designed ergonomic chair can help prevent strain and discomfort, allowing you to concentrate on your game without any distractions.
Additional Features
Some gaming chairs offer features that you might not find in all gaming chairs. These additional features can include adjustable armrests, a reclining function, or a built-in footrest. These features can improve your gaming experience by letting you customize the chair to your comfort level and preferences. Consider these additional features when choosing a gaming chair to ensure maximum comfort and support during your gaming sessions.