Category:
11 Best Soundbars with Built-in Subwoofers in 2023
We independently research, test, review, and recommend the best products. As an Amazon Associate we earn from qualifying purchases.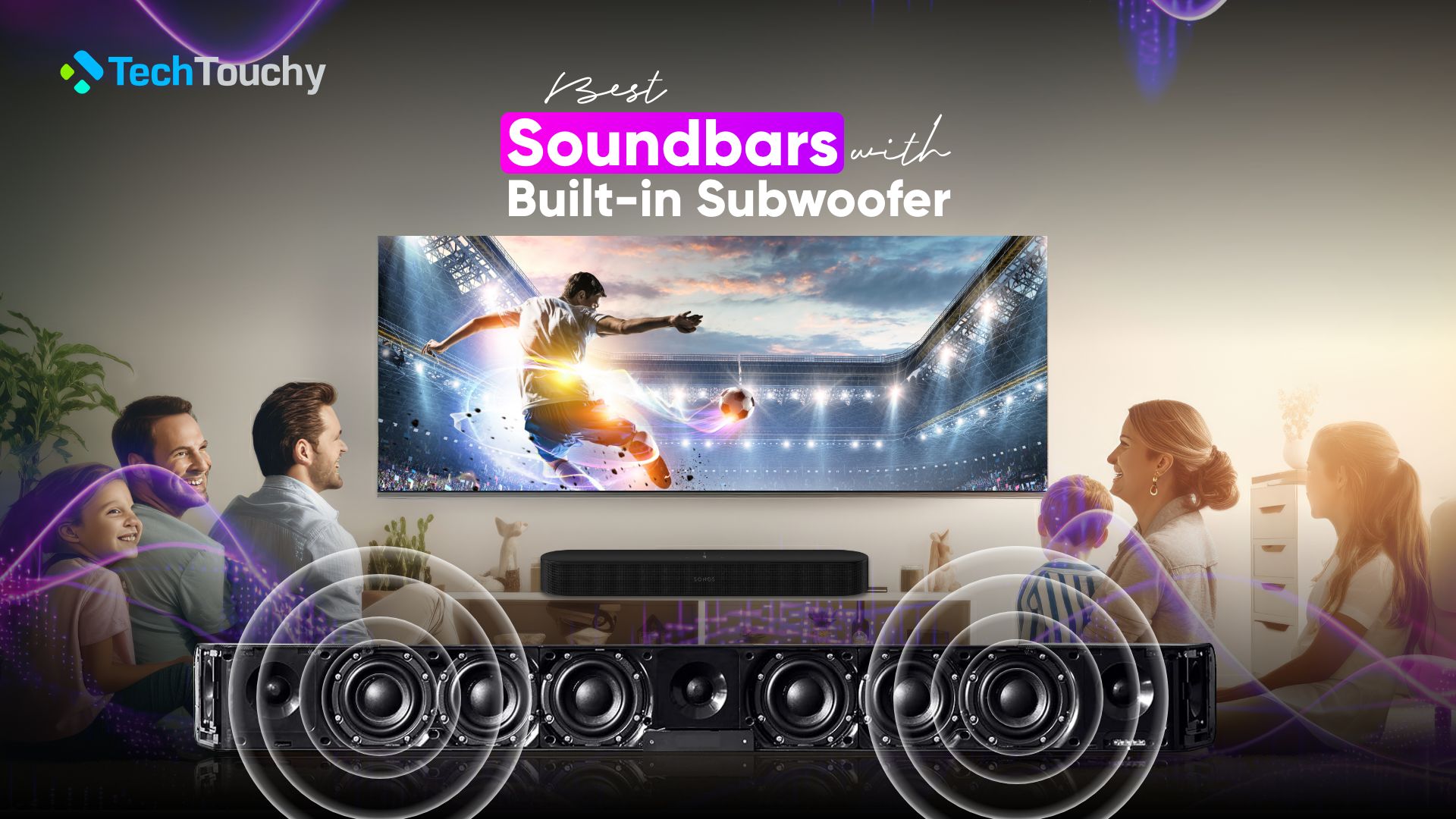 Are you looking for the best soundbar with built-in subwoofer to boost your home theater with powerful, heart-thumping bass? Say goodbye to cluttered setups and unsightly separate subwoofers. Modern built-in subwoofer soundbars deliver earth-shaking low-frequency effects and immersive cinematic audio, all from a single, compact enclosure.
We've thoroughly tested the top soundbars that combine bone-rattling integrated woofers, crystal clear tweeters, and advanced processing into one unified solution. So, let's begin because we're about to dive into the world of soundbars, where audio excellence is the day's catchphrase.
Crucial Factors to Keep in Mind When Buying Soundbars with Built-in Subwoofers
Choosing the perfect soundbar with impactful built-in bass can be a daunting task. It's like finding the perfect harmony in a song – you want it just right. So, remember the following critical factors when researching and selecting your audio upgrade. Considering each aspect will ensure picking the all-in-one soundbar best fits your needs.
Built-in Subwoofer Vs. All-in-One Soundbars
Soundbars with built-in subwoofers integrate the bass woofer inside the main soundbar enclosure, ditching the need for an external, standalone subwoofer unit. This allows for an easy, minimalist setup without the extra clutter of a separate subwoofer box and wiring. On the other hand, all-in-one soundbars combine the woofer, tweeter speakers, and internal amplifiers into one seamlessly integrated soundbar system for a straightforward installation.
When deciding which soundbar type suits your needs, it's essential to consider various factors. All-in-one soundbars often offer a higher quality audio experience and a more refined sound profile, but they can be relatively more expensive. They are a great choice for audiophiles seeking top-notch sound quality.
On the other hand, soundbars with built-in subwoofers are more budget-friendly and ideal for those looking for a straightforward setup without compromising too much on sound quality. Your choice depends on your priorities and budget, as both soundbar types have their unique advantages.
Sound Quality
When you're in the market for soundbars, it's all about finding that perfect balance. Look for soundbars that provide complete, balanced audio quality with clear and detailed mids – think of it as the artist's brush strokes on a sound canvas.
Additionally, soundbars with built-in tweeters will take care of the highs, while those with integrated subwoofers will produce rich, deep bass tones. The best soundbars with built-in subwoofers will deliver an immersive, cinematic listening experience from a single bar.
Bass Performance
If you're a bass enthusiast, robust built-in subwoofers are essential. When designed to operate seamlessly within the soundbar's limited space, they can deliver impactful bass. Think of them as the bass guitarist in a rock band – making your heart pound with every beat. However, for the best performance, especially if someone desires even more bass, investing in separate subwoofers is wise.
Design & Placement
Look for soundbars with a slim, compact, all-in-one design that allows flexible positioning options and seamless integration into your living space. It's like finding the perfect spot for your favorite piece of art – you want it to complement the room. Soundbars with front-firing or downward-firing built-in subwoofers can be placed in multiple configurations to work optimally in different room setups.
Connectivity
Key connectivity options like HDMI ARC/eARC make it a breeze to hook up the soundbar to your TV's HDMI port for straightforward installation. Added wireless connectivity via WiFi and Bluetooth provides flexibility for streaming audio from mobile devices and music services. It's like cutting the cords and setting your music free.
Customizability
Select soundbars that offer EQ presets and audio profiles, letting you finely tune the sound signature to suit your content and preferences. It's similar to having a chef's kitchen where you can season your audio to perfection.
Moreover, consider soundbars with the potential for future expansion, enabling you to create a home theater-like system. This expansion might include additional center channel, bookshelf, ceiling speakers, or even the option to integrate a couple of subwoofers for a truly immersive audio experience.