Category:
10 Best Soundbars for a Large Room in 2023
We independently research, test, review, and recommend the best products. As an Amazon Associate we earn from qualifying purchases.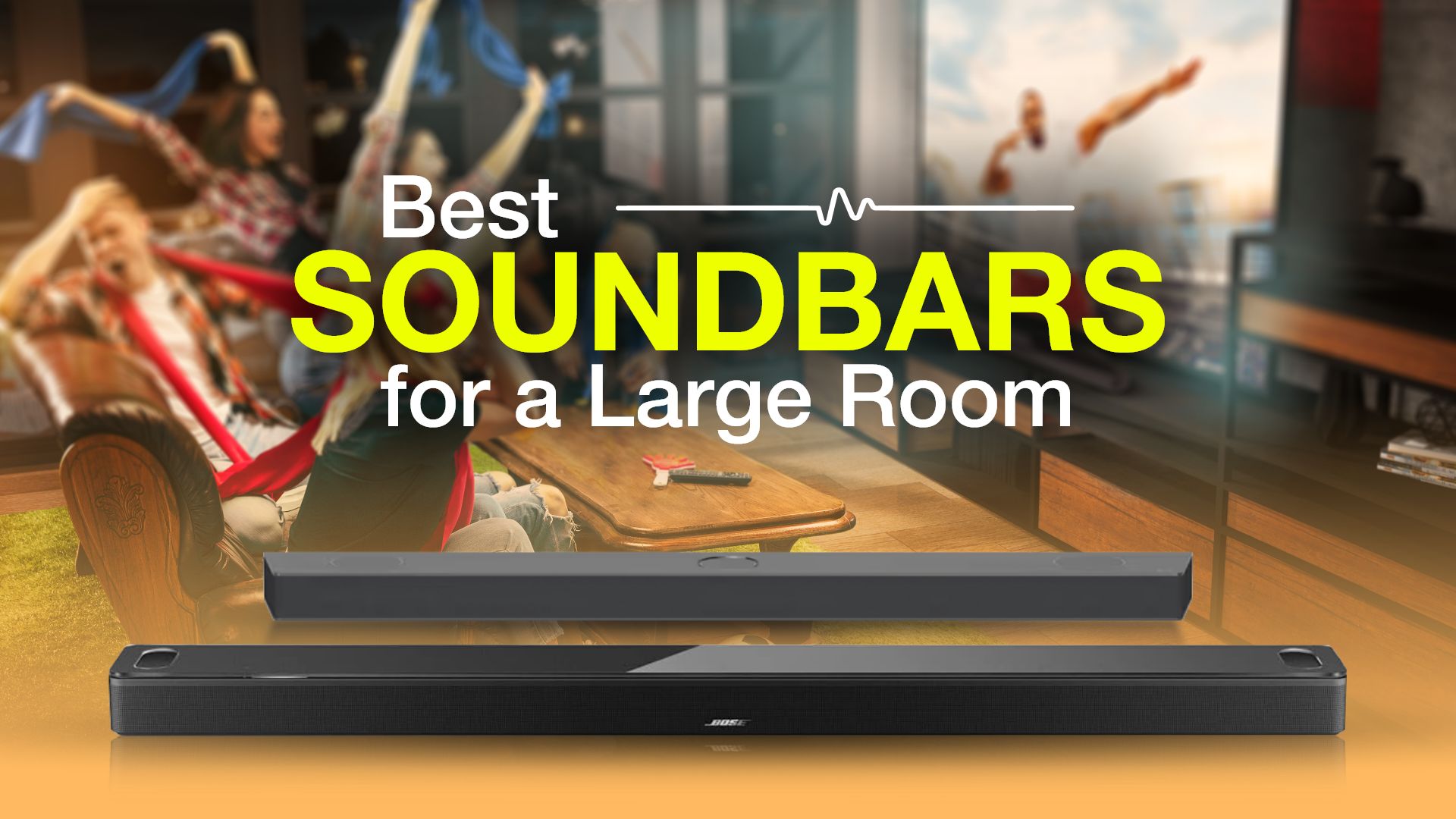 When it comes to creating an immersive audio experience in a large room, soundbars are a game-changer. And for a large room, you'd need a soundbar that is large and powerful enough to fill the space with rich, high-quality sound. So, to help you with this, we have researched multiple soundbars and narrowed down the top 10 options for a large room. These soundbars not only offer impressive audio performance but also come with advanced features to enhance your entertainment experience.
Things to check before choosing the best soundbar for a large room
If you want to listen to the small details of your audio properly in a big room, you cannot compromise on your soundbar's standards. You must look for some features to choose the best option for your setup. We have discussed some essential features that will act as your buying guide.
Channels
Channels simply refer to the number of audio outputs. The more channels a soundbar has, the better and more powerful the sound will be. You must check this specification before buying a soundbar. As you want a soundbar that will act like a surround sound system, the number of outputs matters very much.
Audio enhancement features
You need a soundbar that can provide high-fidelity audio formats such as Dolby Atmos, DTS:X, or other advanced audio technologies. These features enhance the sound quality and create a more immersive surround sound experience. Additionally, look for soundbars with built-in equalizers or audio presets that allow you to customize the sound according to your preferences. You also want a soundbar that has features like HDMI ARC, Bluetooth, WiFi, voice control, etc., to make it easy to connect and control your devices.
Sound Quality
Soundbars are only good if they can give you a quality listening experience. Finding the best soundbar for a big room is not an easy task. A good soundbar might not live up to your expectations when you play them in a large room. So, check the audio quality of the soundbars.
Size
Size is a crucial factor for a soundbar. If your soundbar is minimal, it will not do justice in a large room. So, we advise you to go for large soundbars. Usually, the enormous size signifies that the soundbar can give a powerful audio output.
Controls
A soundbar with a convenient control system is a huge plus point. Some soundbars come with remotes and compatible apps. Due to these, it becomes easier to set up and manage the soundbars. Hence, we suggest you look into the controls of the soundbars.