Category:
12 Best Apple Watch Bands for Swimming in 2023
We independently research, test, review, and recommend the best products. As an Amazon Associate we earn from qualifying purchases.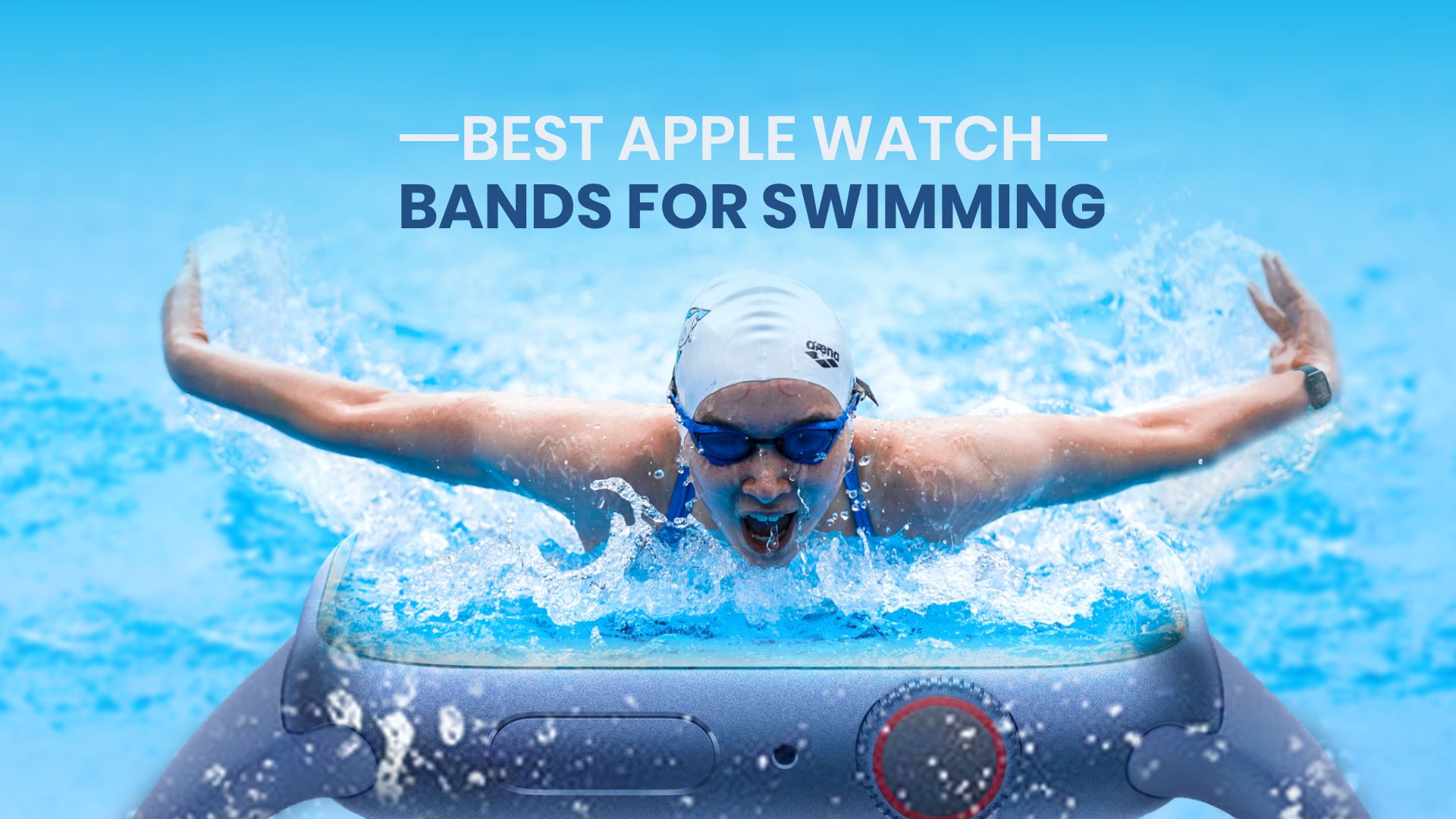 Swimming is a popular sport for staying fit, and Apple Watch provides a variety of health-tracking capabilities. On the bright side, the Apple Watch is water-resistant up to 50 meters, making it a great gadget to bring swimming. You'll need waterproof Apple Watch bands if you're going swimming. So, let's look at the best Apple Watch bands for swimming to get you started.
How to choose the best Apple Watch bands for swimming
Whether you are swimming, surfing, or doing any other activities in the water with the Apple watch in your hand, the strap or the band must be made with materials that don't deteriorate with water. Also, they must be breathable and designed to provide the most comfort while you are in the water. Like the facts mentioned above, let's dive deep into the detail on how to pick the best waterproof watch band for having the most convenient swimming with Apple watch on your wrist.
Material of the band
First, while choosing the best Apple watch for swimming, you should ensure that the band is made of water-resistant materials. Mostly, Silicon, nylon, or fluoroelastomer are good to withstand water and last for a long time with water-related activities. Also, you can choose the stainless-steel watch band if they are made with high-grade steel that is not susceptible to water and doesn't get rust, but they are not as comfortable as the Silicon or nylon band while swimming.
Durability
Secondly, the durability of the watch band is a concerning fact as it will have to sustain the movement underwater. Such as, the thickness of the band must be adequate to prevent tear-off while swimming, or in the case of silicon bands, they shouldn't break off after a few days. Additionally, the color fastness of the bands must be long-lasting and ensure they don't fade out due to being wet and drying out frequently.
Comfort and fit
While you swim with an Apple watch in your hand, it will have to go through the vigorous movement of your hand in the water. That demands perfectly fitted Apple watch sport wristbands that are comfortable and don't fall off from the hand. So, before the purchase, make sure that the band is compatible with your wrist size and is comfortable without having a very complex and edgy design that makes you uncomfortable.