Category:
10 Best Apple Watch Bands for Surfing in 2023
We independently research, test, review, and recommend the best products. As an Amazon Associate we earn from qualifying purchases.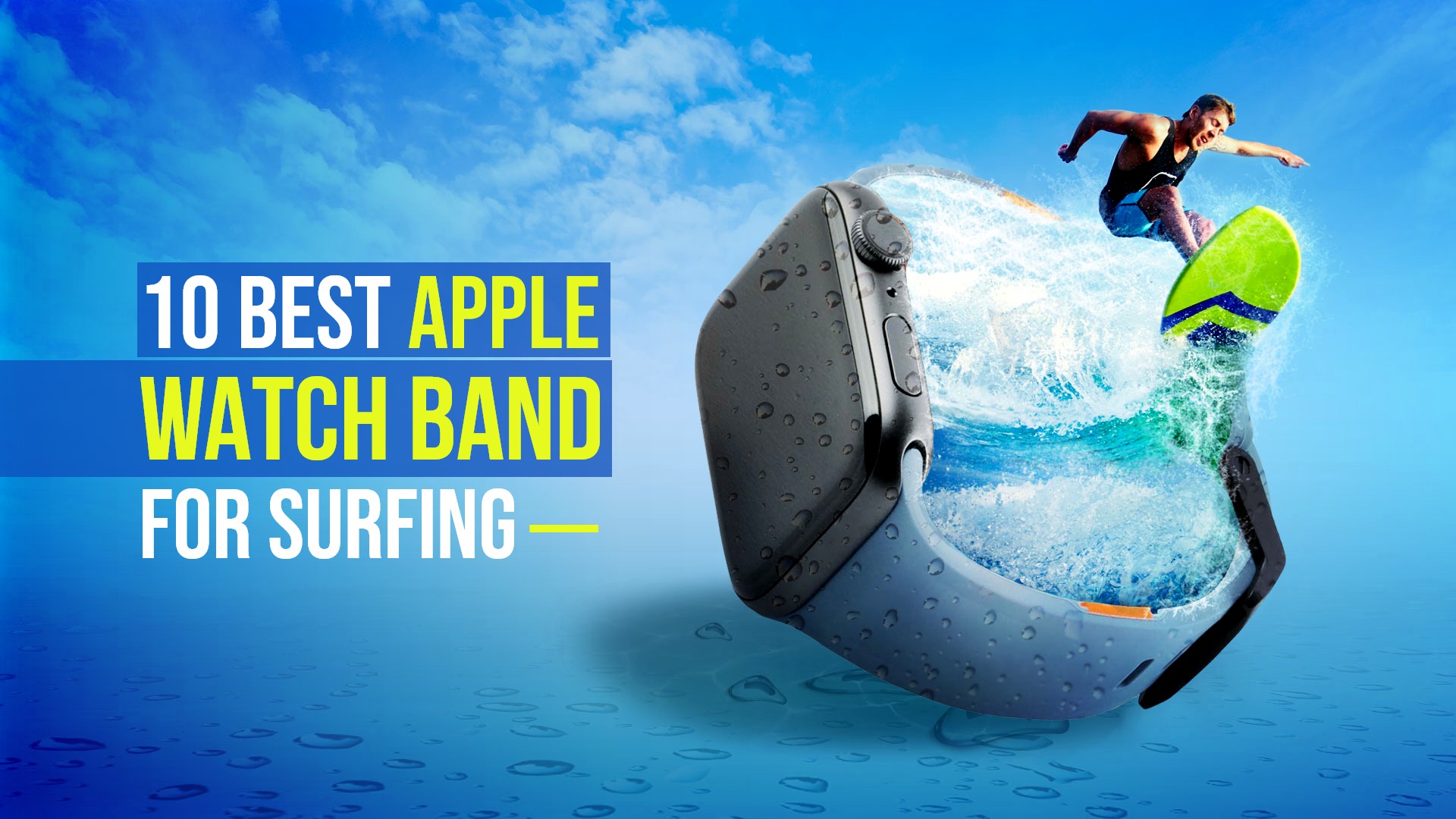 The Apple Watch on your wrist is water resistant but not waterproof. For this reason, it would be best if you were careful when planning to surf in the ocean with it. Fortunately, you can increase the survivability of your watch by using a protective and waterproof Apple Watch band. This article about the best Apple Watch band for surfing will be able to provide multiple choices for you.
What to look for in the best Apple Watch bands for surfing?
When buying an Apple Watch band for surfing, you must look for some key features. Because your Apple Watch might be water-resistant, it is not entirely damage-proof. Because surfing is regarded as intense activity, you need to wear a watch band that is durable, waterproof, and comfortable at the same time. We look for the most necessary features in our review process of the best Apple Watch band for surfing.
Here are some key characteristics you will need to look for:
Durability: First and foremost, ensure that the band you are buying is durable enough to protect your Apple Watch while surfing. Some watch bands have built-in Apple Watch cases to protect your device furthermore.
Materials: The materials used in the watch bands can prove to be a crucial feature. For example, low-quality materials may cause the watch band to be prone to damage easily.
Waterproof: If the watch band does not have a waterproof tag, it is unsuitable for surfing. The best Apple Watch band for surfing must have this feature in the first place. For example, soft silicone watch bands are best for waterproofing.
Comfort: It is essential to consider comfortability when doing outdoor activities like surfing. An uncomfortable watch band can distract you and also cause skin irritation. If this is your priority, then look for watch bands made of soft materials.