Category:
11 Best Apple Watch Bands for Fat Wrists
We independently research, test, review, and recommend the best products. As an Amazon Associate we earn from qualifying purchases.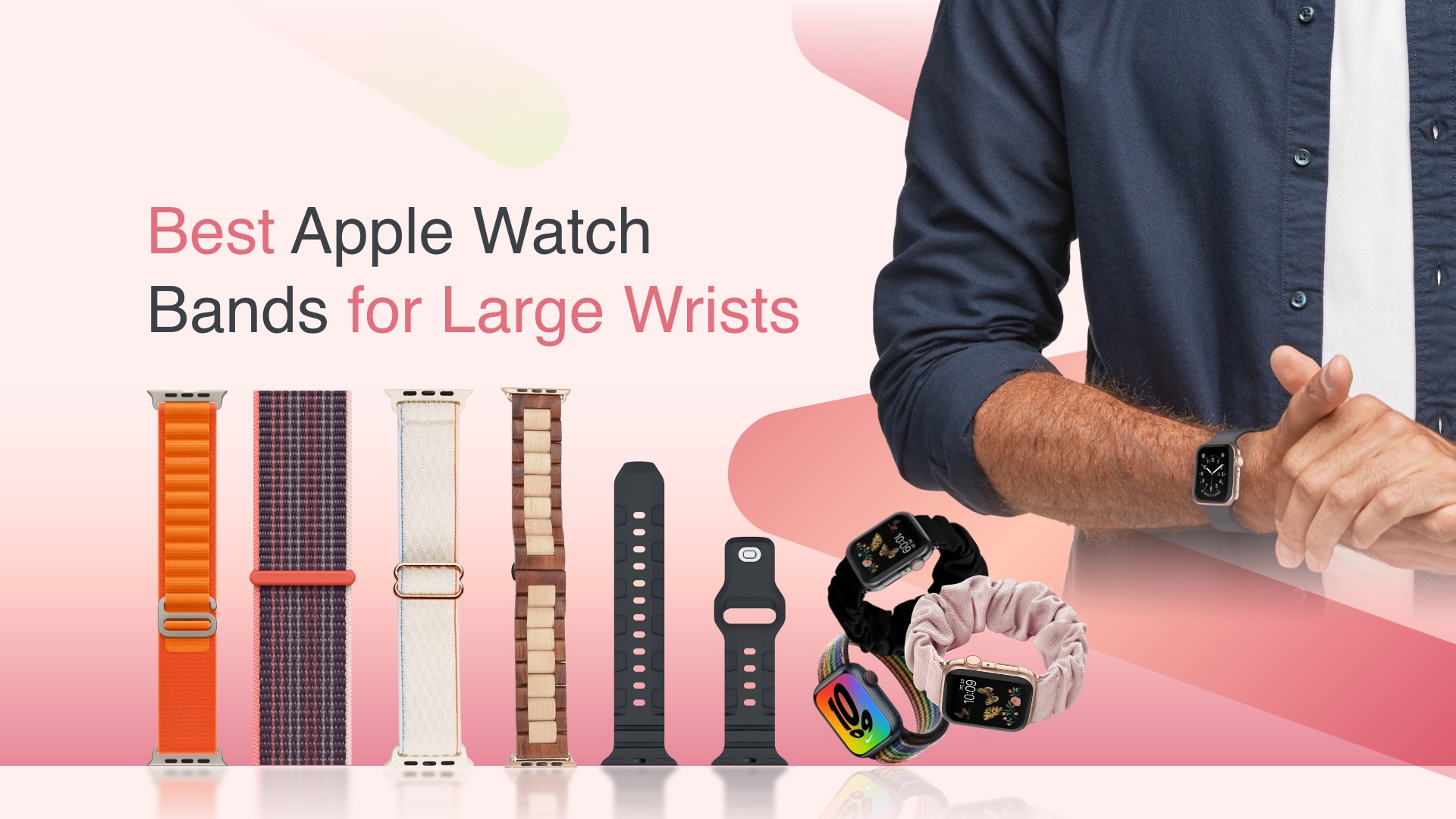 With the Apple Watch, Apple aims to streamline daily tasks. To accessorize even more, there are plenty of Apple Watch bands with a variety of styles to entertain your taste. But if you have a somewhat thick wrist, you may have trouble finding a suitable band. Not all Apple Watch bands will look good on a large wrist. So, here we will provide an in-depth discussion to help you find the best Apple Watch band for fat wrist.
Purchasing tips for plus size Apple Watch bands
Usually, when you are choosing an Apple Watch band, couple of things come to mind first. Such as design, comfort, and color. But on the other hand, if your wrist size is comparatively large, you may find it harder to find the perfect one for you. Therefore, we will provide a detailed buying guide for Apple Watch bands for users with fat wrists.
Band Material
If you have a plus size wrist, you should steer clear of thin or plastic watch bands because both of these types are harsh and uncomfortable for larger wrists. Not to mention they are prone to snapping off easily. Whereas soft fiber, metal, wood, and mesh bands are better for a wrist with larger size.
Structural Design
Braided designs such as bands with beads or shaped elements are better to avoid if you have a large wrist. Because they trap a lot of dirt and quickly becomes uncomfortable. In contrast, you should try soft, smoother, or plain surface designs.
Compatibility
Most Apple Watch bands are available for the latest Apple Watch models. Carefully check the watch case size before choosing the band. Apple watch bands are very specific to the case size for perfect fit on your wrist.