Category:
13 Best Apple Watch Bands for Sensitive Skin
We independently research, test, review, and recommend the best products. As an Amazon Associate we earn from qualifying purchases.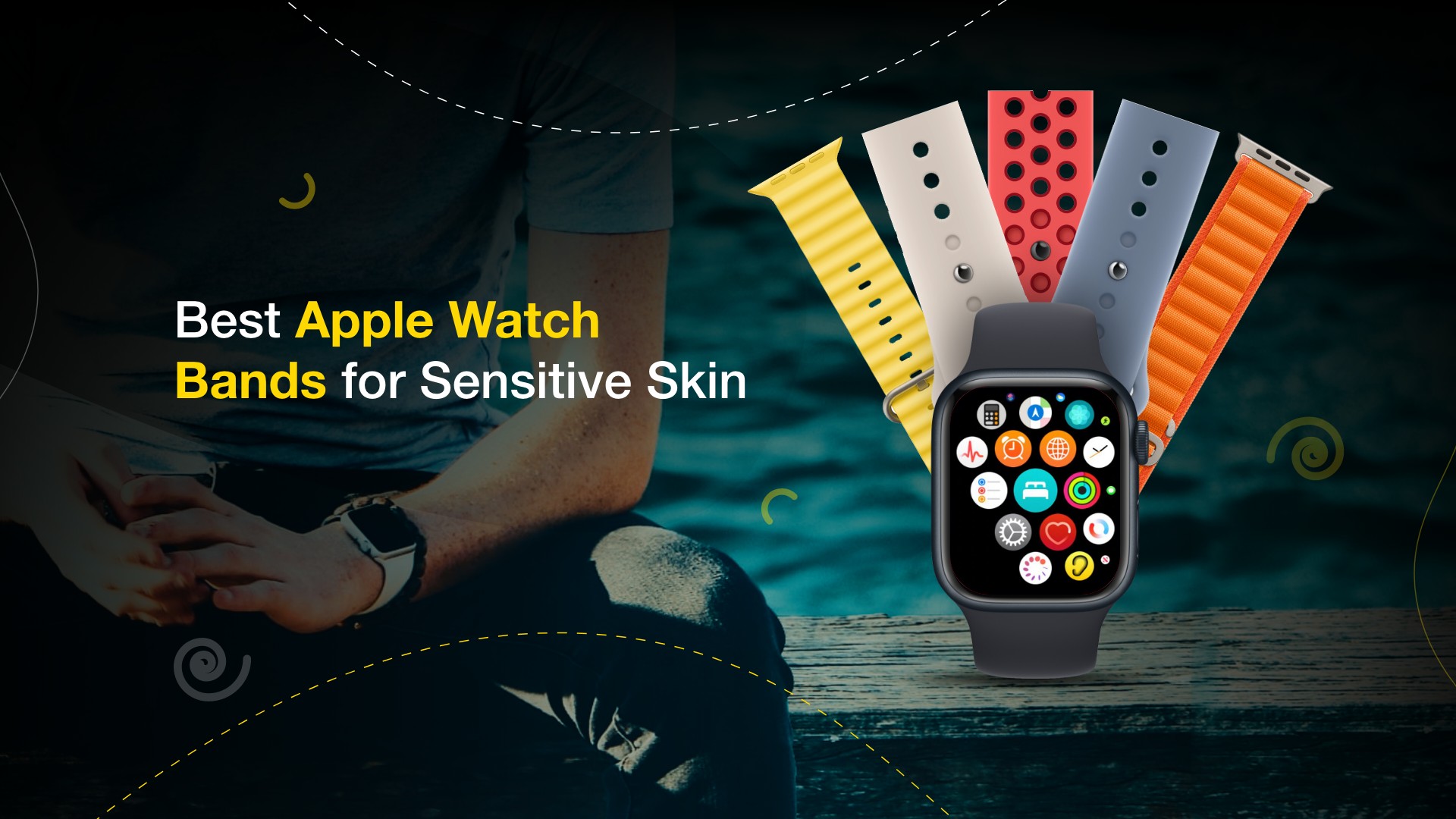 Ever since its introduction by Apple in 2015, the Apple Watch has been one of the most sought-after and well-regarded wearable devices. With the Series 7 being the latest version of the Apple Watch and the Series 8 on the way, it comes in many shapes, sizes, and colors.
In addition, if you don't like the bands, especially because you have got a sensitive or allergic screen, you can easily replace them with the most comfortable Apple watch bands based on your needing. However, you cannot interchange your Apple Watch band with just any other band. Apple has its own way of how the band connects to the Watch.
Moreover, if you have sensitive skin, you'd need bands tailored for that specific purpose. Luckily, you'll have plenty of options for bands, including many third-party ones. The key aim of this review is to find out the best Apple Watch band for sensitive skin.
Considerable facts while Best Apple Watch Bands for Sensitive Skin
It can be a daunting task when it comes to finding out comfortable Apple watch bands for any sensitive skin, especially if you don't know what makes it comfortable. Although there are a plethora of Apple watch bands available in the market, not all are well suited to prevent itching or irritation while wearing the watch. So, let's look at some most unavoidable facts to pick the best sensitive skin Apple watch band to get rid of such frustrating issues.
Materials
To benchmark the coolest Apple Watch bands in terms of comfortability, the materials used to build the watch band come first. So, always ensure that the watch bands are made of soft silicon, Nylon, or any rubber-type materials rather than linked-type stainless steel or nickel. As nickel is the most common cause of allergic contact dermatitis, it is more important to look for the Nickel-free Apple watch band. Note that, Nearly 18% of the US. population, including children, is allergic to nickel.
Design and texture
While you wear the watch for long hours or during work out, the frequent rubbing of the band with your skin or sweating may cause irritation to your skin. That's why ensure that the watch band is not too tight to have continuous rubbing with your wrist. Also, look for a breathable Apple watch band to eliminate itching from sweating while working out. Also, watch bands should have smooth surfaces rather having a rough texture or sharp edge.
Build quality
The last fact is that, even if you have got a comfortable watch band, what makes it worth if it doesn't ensure the optimum level of build quality? So, make sure that the lug, pins, buckle, snap, or the band, whatever materials are used in the band, comes with good build quality. For instance, ensure the proper fit, good quality color that doesn't fade out after a few days, or the metallic parts are strong enough to withstand your regular usage.