Category:
13 Best Apple Watch Bands for Women in 2023
We independently research, test, review, and recommend the best products. As an Amazon Associate we earn from qualifying purchases.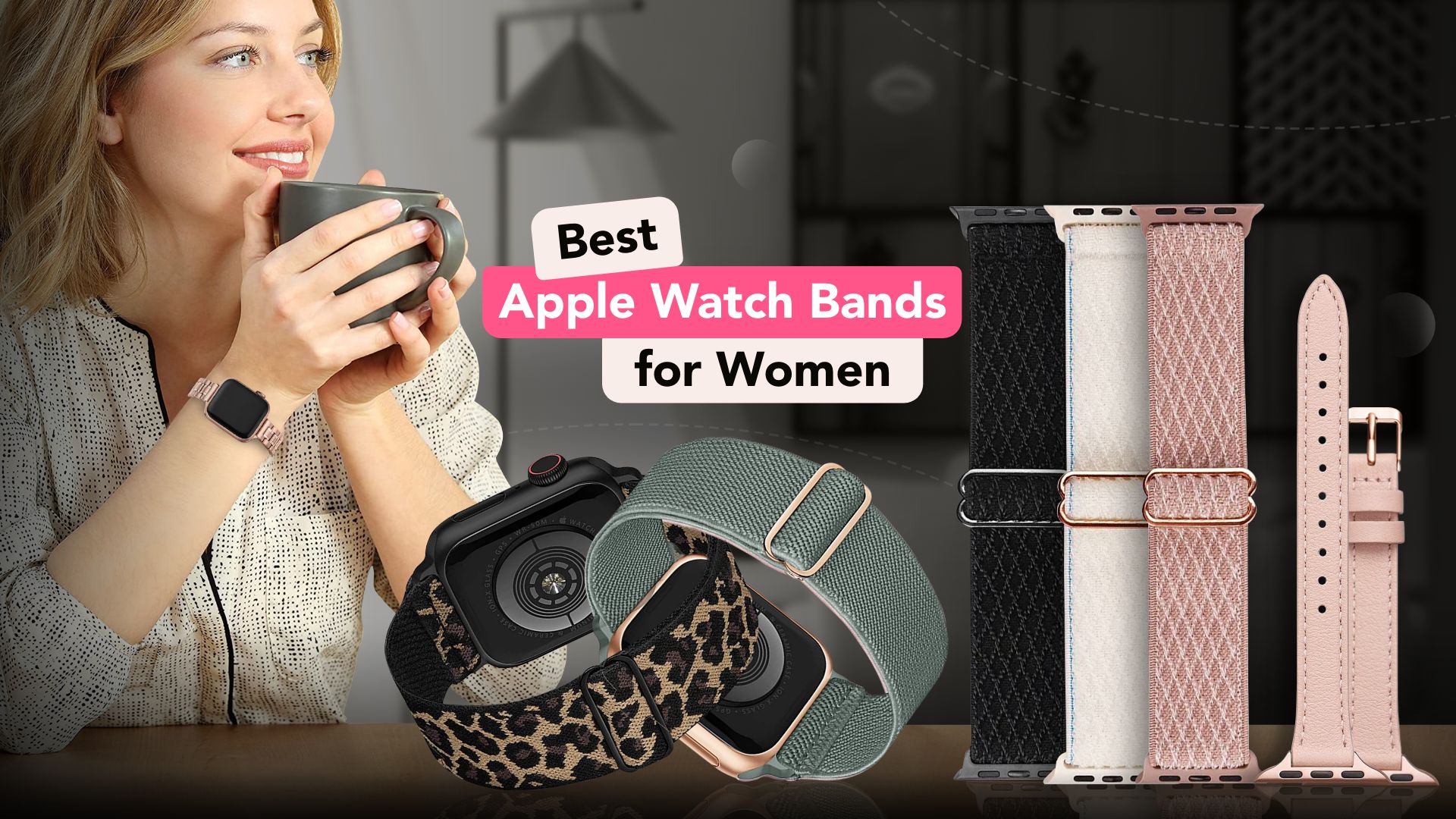 The band that comes in the box with an Apple Watch is very generic. Alternatively, there are a lot of designs and colors available from third-party vendors in the market. These designs include styles for men and women as well as unisex ones. However, looks are not everything in the Apple Watch band market. That is why today we are going to look over a few best Apple Watch bands for women.
Buying guide for the best Apple Watch bands for women
The best Apple Watch bands for women will defer from one person to the next. This is because all the ladies do not have the same taste or the same requirements. As a result, there cannot be one best apple watch bands for women.
Durability
You will find a lot of attractive Apple Watch bands for women on the market. However, looks will not matter if the band does not last. That is why you need to get women's Apple Watch bands that are durable.
Design
There are quite a few feminine and unisex designs in the market for Apple Watch bands. From braided nylon patterns to flower shaped air holes, the options are limitless. However, there are some aesthetic designs that hamper the structural integrity of the band. So, select carefully.
Band material
The material that your band is made of plays a huge role in determining the purpose of the band. For example, if you want a band for sports or working out, you are better off with a silicone band.
Strap type and quality
There are various types of straps available for feminine Apple Watch bands. Some of the most popular ones in the market are solo loops, sport loops, and hook & straps. Besides the type of strap, you also need to check the quality of the strap.