Category:
13 Best Silicone Watch Bands for Apple Watch in 2023
We independently research, test, review, and recommend the best products. As an Amazon Associate we earn from qualifying purchases.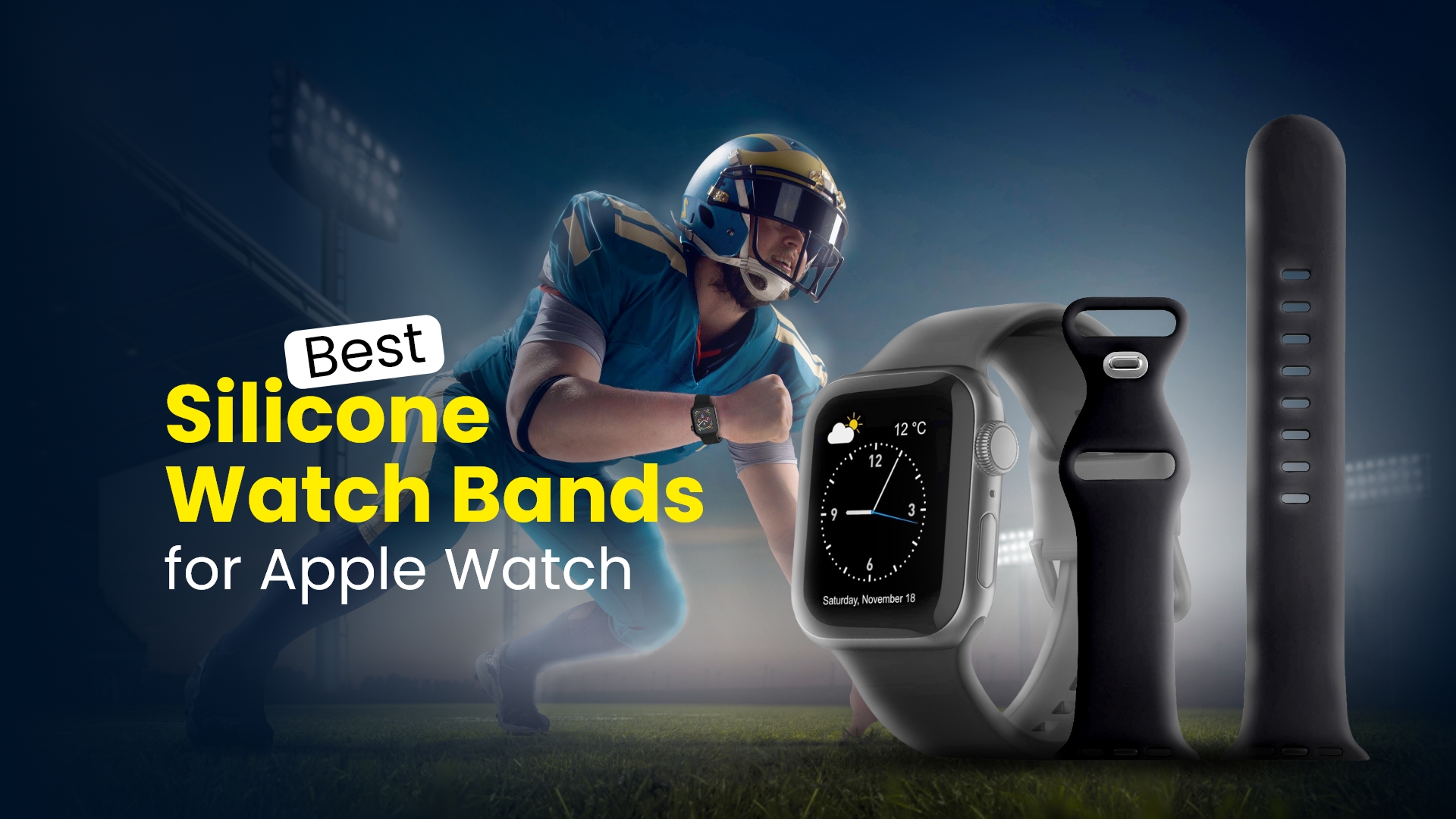 Your Apple Watch starts to look more stylish with the right type of watch band. Silicone watch straps are a fan favourite because of their strength and outstanding durability. Moreover, the classy essence of a silicone watch band also makes it stand out. Hence, we have discussed the best silicone watch bands for Apple Watch in this article.
What to keep in mind while looking for the best silicone watch bands for Apple Watch?
While buying a silicone watch strap, you must be careful of the specific features that the product gives. The product you will buy should be long-lasting, skin-friendly, and quality enriched. B08ZS7ZK4DTo assist you in buying your dream watch strap for your precious Apple Watch, we have listed down some key attributes of the best silicone watch straps.
Key features to watch out for:
Materials: As the strap stays on your hand for an extended time, you must meticulously check the materials of the watch band you are planning to buy. The product's material should have a soft texture and a smooth touch. The silicone material of light type is always preferable because soft silicone is skin-friendly.
Multiple Color Choice: Apple Watch is a fashion statement. And to complement the stylish colors of the Apple Watch, the silicone watch strap should offer diverse color options. Most brands provide multiple color options in a pack that gives you various options at once.
Easy Installation: You have to attach the watch strap to your Apple Watch manually. So, you must look for products that offer easy installation procedures like smooth watch lugs, one-button removal, etc.
Fit: Silicone straps should give you a comfortable fitting. Otherwise, it will lead not only to discomfort in your wrist but also to skin irritation. That is why you must be careful if the straps fit you correctly or not.