Category:
13 Best Magnetic Lightning Cables for iPhone in 2023
We independently research, test, review, and recommend the best products. As an Amazon Associate we earn from qualifying purchases.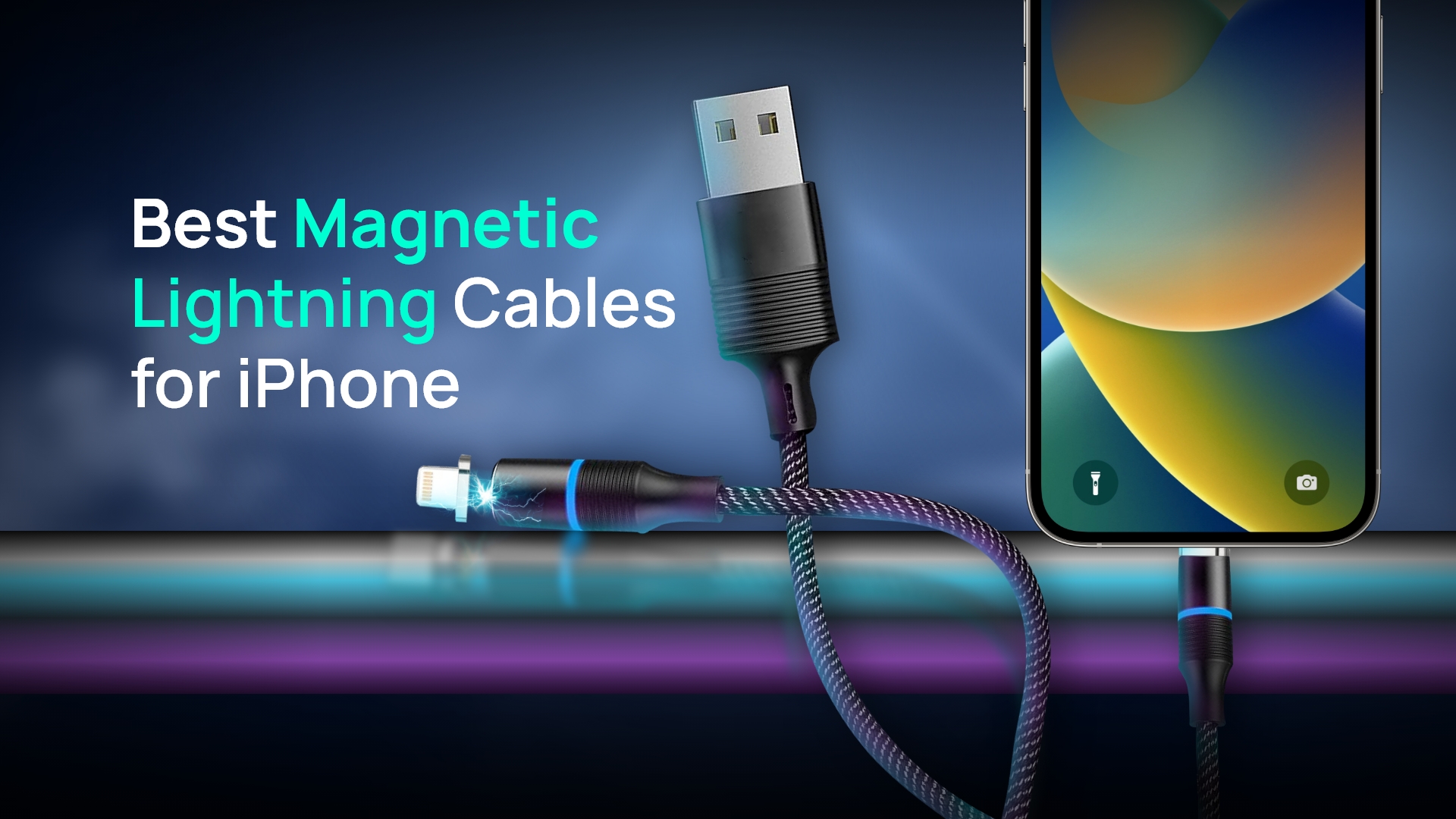 Lightning cables are required to charge the majority of Apple products, including iPhone and Magic Mouse. Magnetic lightning cables give you the advantage of convenience. For instance, you can simply just snap on or off your iPhone to a magnetic charging cable. That way, you won't waste time fumbling with cords and adapters. So, here we researched and created a list for your convenience to find the best magnetic lightning cable available.
Currently, high speed magnetic charging cable is quite popular in many marketplaces. As a result, many flimsy and cheap products are also advertised with misleading qualities. Therefore, we've evaluated dozens of magnetic charging cables to review and identify the top choices for your various daily needs.
How to recognize a suitable iPhone magnetic lightning cable?
When looking for the best magnetic lightning cable for iPhone in the market, you should consider some crucial factors. Because there are tons of magnetic charging cables out there, but not all of them support iPhone or iOS devices' charging. So check for compatibility, power delivery rating, type of materials, length and warranty period, etc. In fact, most of the factors are interrelated. So, judging all the magnetic charging cable pros and cons, you should decide which iPhone magnetic cable will be best for you.
Factors to look for when buying a magnetic lightning cable
Product Material: The best magnetic lightning cable should be durable and flexible simultaneously. For instance, braided nylon, soft rubber coated, and metal braided are the best materials for the durability and flexibility of charging cables. These types of cables will not degrade or break easily over time.
Power Delivery (PD) rating: Power delivery is a significant factor for a magnetic charging cable. Every cable is rated for different watts of power delivery. Although choosing a higher PD-rated cable may cost you some extra bucks and produce more heat, it will ensure fast charging. Without a high rate of power delivery, fast charging will disrupt frequently.
Length: The length of the cable is a critical factor. A longer cable will provide higher mobility and convenience. But for ensuring a peek performance from the best magnetic lightning cable, 3 feet length is the sweet spot. Because higher length will result in more internal resistance and slower charging speed. So, you may have to sacrifice the fast charge and data transfer facility if you want a long charging cable.
Magnet strength: The best magnetic lightning cable for iPhone should have just the right amount of attraction power. An overly strong magnet may cause the dongle to get removed from the charging port. On the other hand, weak magnets will disconnect easily.
Price and warranty period: Most premium quality cables start from a hefty price range. It is always better to check for warranty and time limits for replacement in case of any issue.