Category:
13 Best Solar Power Banks for iPhone in 2023
We independently research, test, review, and recommend the best products. As an Amazon Associate we earn from qualifying purchases.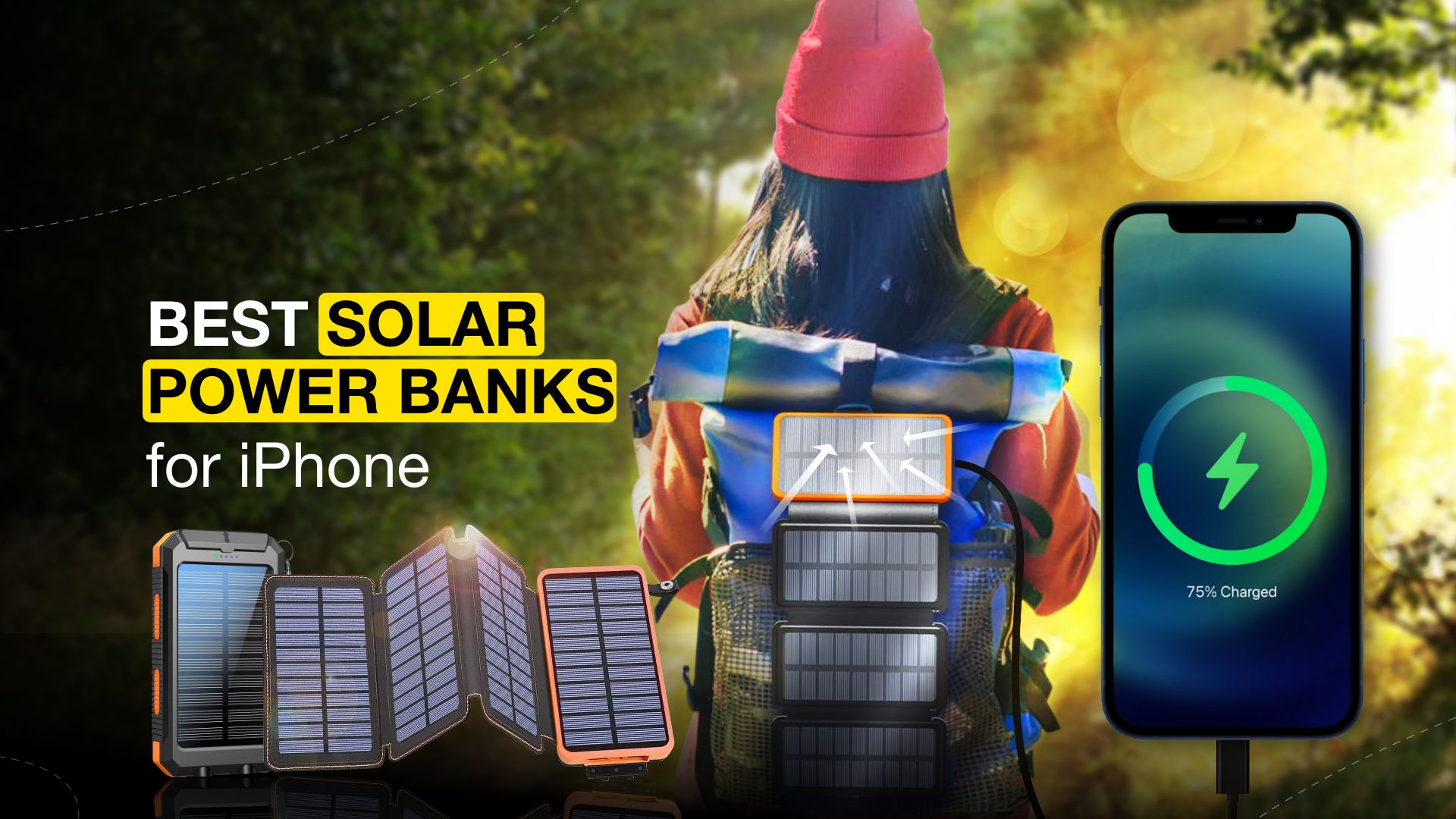 Power banks are life savers because they can charge your iPhone in a sticky situatio
FEELLE Solar Power Bank Charger
n. However, what happens when your power bank runs out of juice? This is where solar power banks come into the frame. The best solar power bank will have you covered in every situation possible.
Now that you want to get a solar power bank, you need to get one that caters to your specific needs. That means the best solar power bank will be different based on individual needs. That is why we present to you the best solar power banks for iPhone.
Buying guide for the best solar power bank
There are a lot of solar power banks in the market. To select the best one for yourself, you need to check a few aspects first. For instance, if you are going for a long time without power, you need a power bank with a bigger battery capacity.
Device Compatibility
First and foremost, you need to check whether the solar panel power bank you have in mind is compatible with your iPhone or not. You can check whether the power bank with solar panels is Qi-enabled or not. If it can charge wirelessly, then it can charge your iPhone.
Size of Solar Panels
The size and number of solar panels on the power bank will determine how fast it recharges its own battery. However, you might want a compact power bank with a solar panel that you can carry anywhere. In such cases, you will need to settle for a smaller power bank.
Power Capacity
The sun will not be available to you 24/7. That is why the power capacity of the solar charger power bank is important. Most power banks with solar panels can be charged with wires as well. So, if you want to prioritize other features, you can sacrifice the power capacity a bit.