Category:
11 Best Photo Printers for iPhone in 2023
We independently research, test, review, and recommend the best products. As an Amazon Associate we earn from qualifying purchases.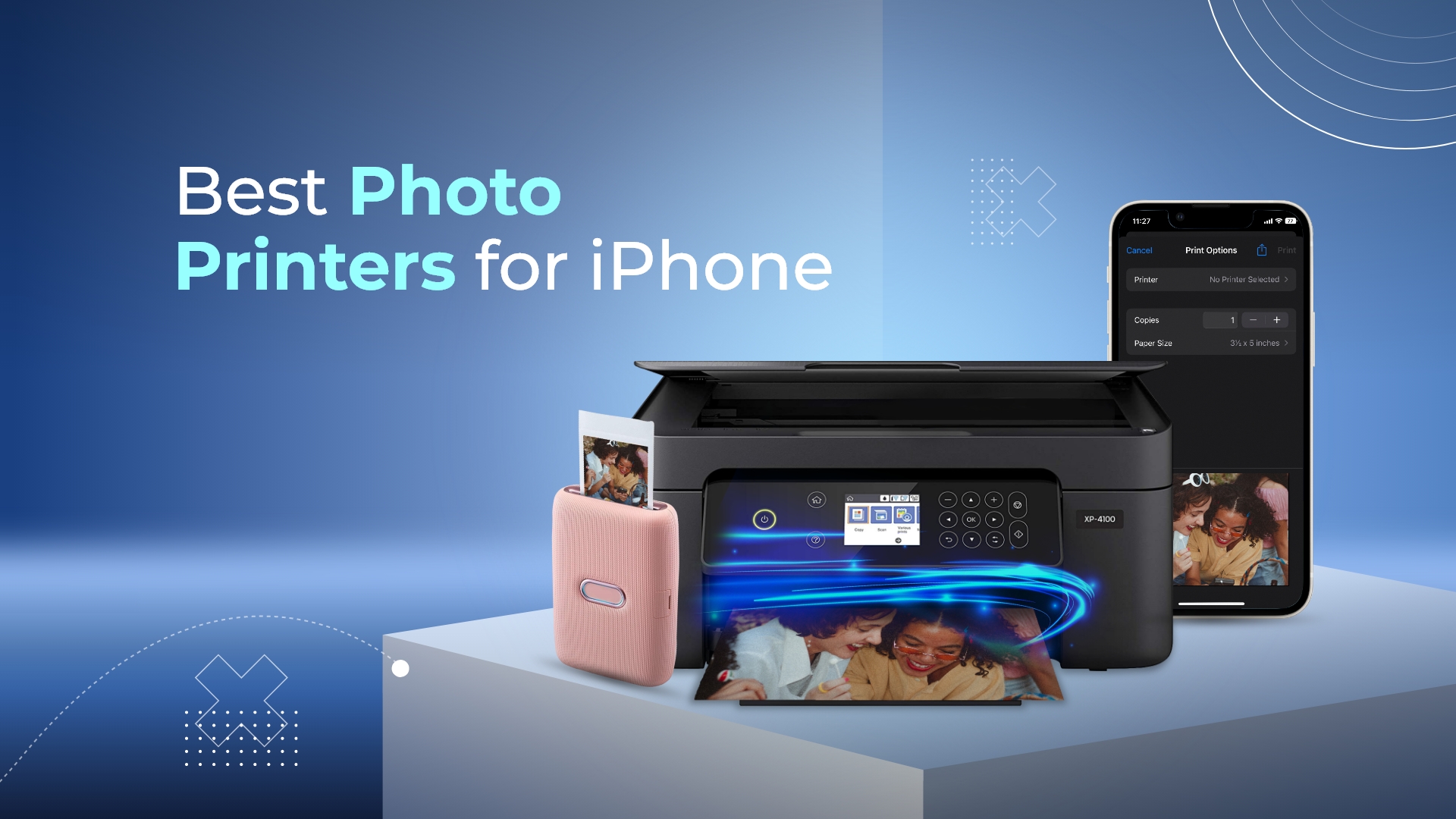 If we don't consider photography cameras like DSLRs, iPhone's camera is arguably the best in terms of picture quality. Think about how amazing and convenient it would have been to be able to print the shot you just took with your iPhone camera. Not everyone owns a photo printer and let alone carry portable ones. So, it would surprise everyone if you could just carry around the best photo printer for iPhone in your bag or pocket.
The criterion for choosing the best iPhone photo printer
There are some qualities that the best photo printers should have. So, when you go out to buy a photo printer for your iPhone, you have to keep some things in mind. For example, the picture quality you will get while printing, portability of the product, dimensions, etc. If you keep them in mind, you will probably end up buying the best one for your iPhone.
Qualities that the best photo printer for iPhone should have:
Picture Quality: The first thing that you should consider while searching for the best photo printer for iPhone is the quality that it produces while printing. Most printers use either Zink, Dye Sublimation, Thermal, or Inkjet technology. Zink is budget-friendly with good quality, Dye Sublimation is the best in terms of quality, Thermal gives a more vibrant picture, and Inkjet gives faster results.
Product Size: The size of your photo printer depends on what type you want. If portability is not the issue, then there are a few table printers on the list, and they excel at what they do. Alternatively, when it comes to portable printers, there are several size options. You'll find portable photo printers that can be carried inside your bag and are also small enough to fit in your pocket.
Compatibility: Before going out to buy the best photo printer for iPhone, you should consider if the product is compatible with your iPhone or not. It should either have a wireless/Bluetooth connection or Lightning compatibility. The wireless connection should also be strong.