Category:
13 Best Trackpads & Touchpads for Mac in 2023
We independently research, test, review, and recommend the best products. As an Amazon Associate we earn from qualifying purchases.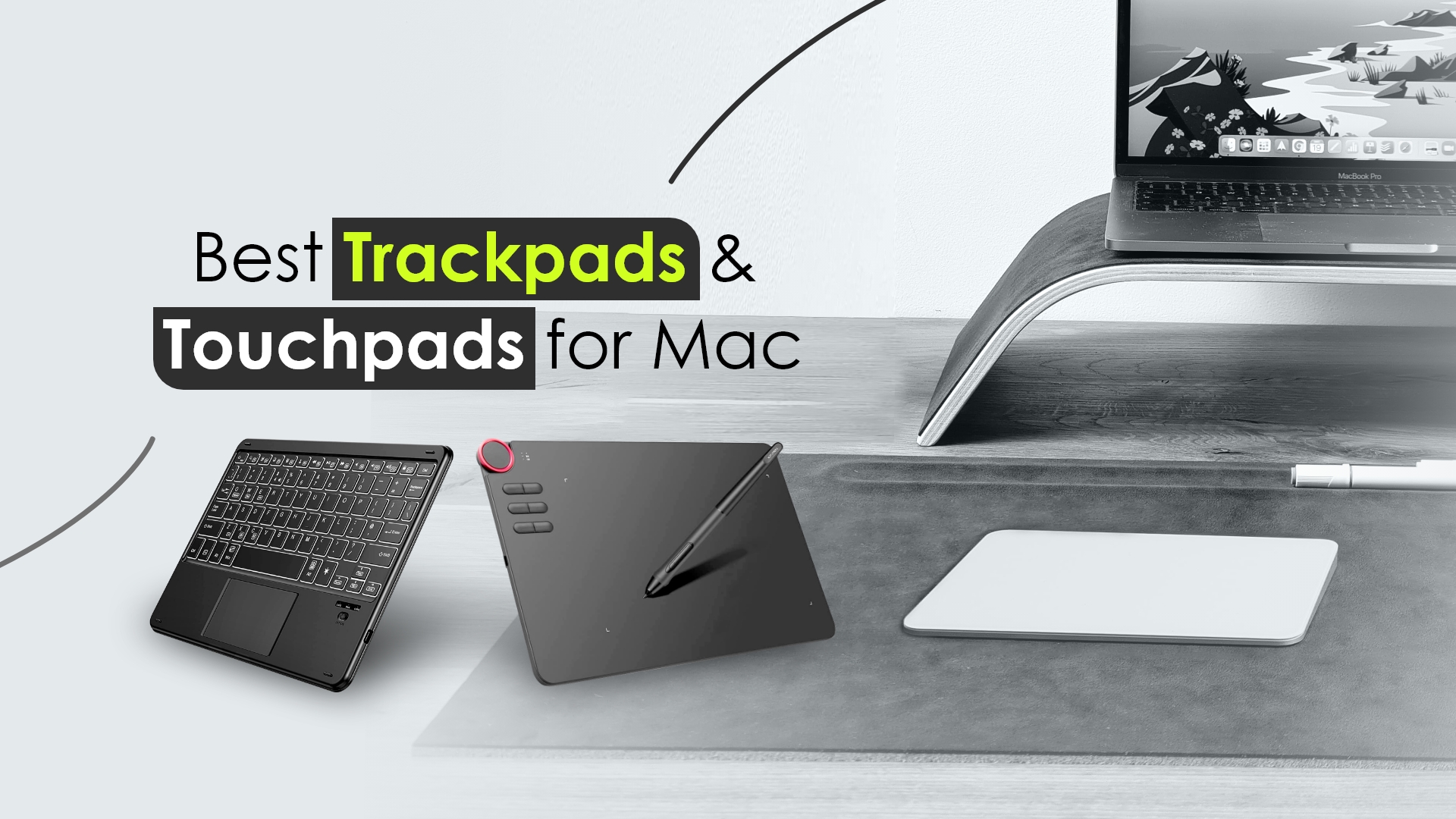 We usually need to use our whole arm when operating a mouse. A more pleasant option is the trackpad, which you can operate with just a finger or two. This is only one of the reasons many people prefer the trackpad over the mouse. While there are many options available in the market, the best trackpad for Mac will depend on your requirements.
Things to consider when selecting the best trackpad for Mac
There will be more than one best trackpad for Mac. However, the best one will differ from one person to the next depending on their needs. Here are the factors you should look into when selecting the best trackpad for Mac for yourself.
Compatibility
First and foremost, you must check whether the trackpad you have in mind is compatible with macOS. After that, you need to ensure that it is compatible with your specific version of macOS.
Surface area
The dimensions of the trackpads for Mac are also essential. You need to select one that best fits your desk and personal requirements. For example, you may prefer a small and slick trackpad that is convenient. Or you may prefer one with a large surface to cover more area with a single swipe.
Connectivity
While some trackpads for Mac are connected with cables, some are connected using Bluetooth. You need to select one depending on your personal needs. Additionally, you cannot connect all types of cables to your Mac, so check that too.