Category:
11 Best Mechanical Keyboards for Mac in 2023
We independently research, test, review, and recommend the best products. As an Amazon Associate we earn from qualifying purchases.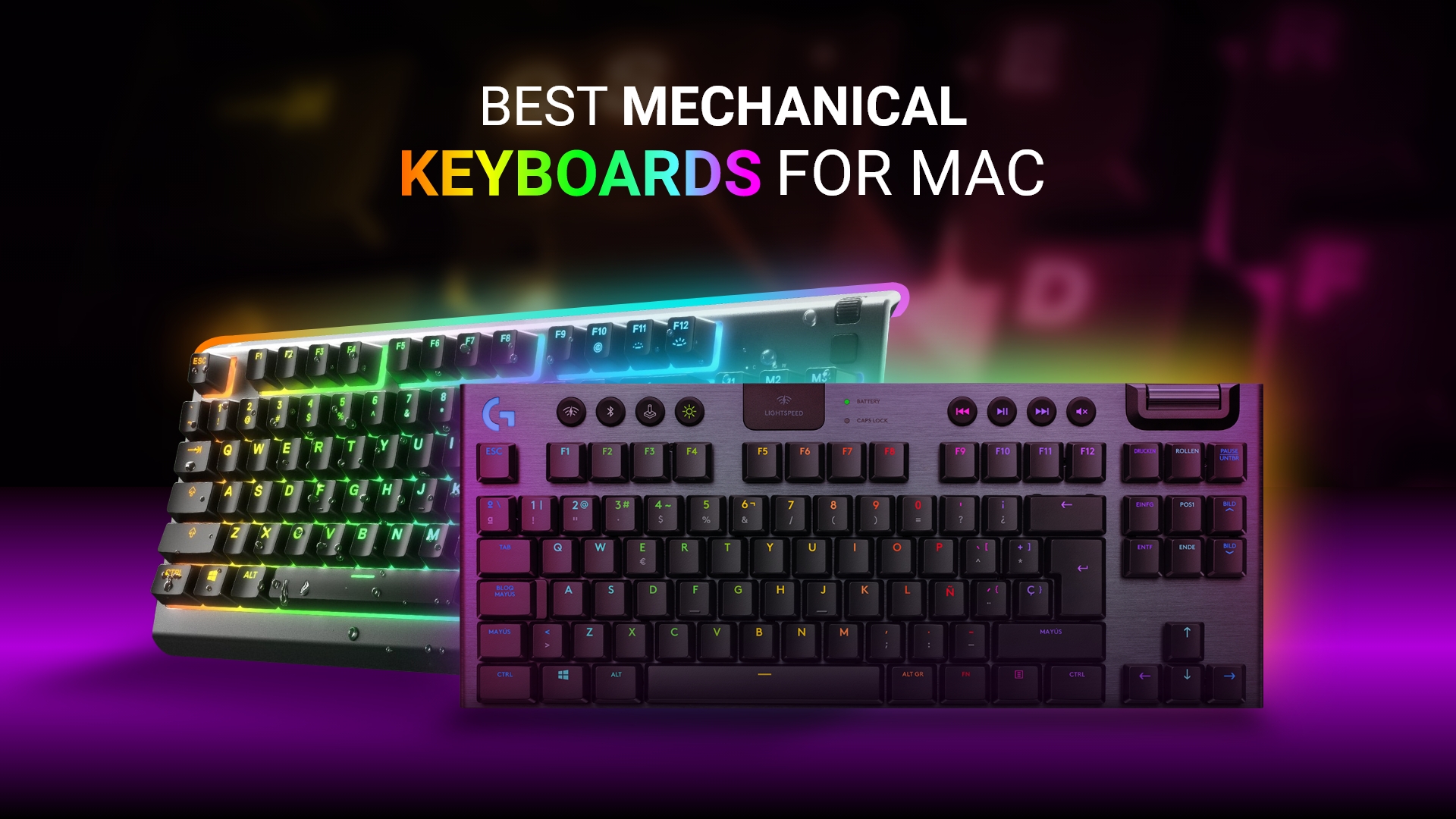 The default Magic keyboard from Apple might be a sleek and smooth device, but mechanical keyboards are something else. They have staged a comeback in recent years, and now you have a range of Mac-compatible mechanical keyboards to choose from on the market. But which one is the best mechanical keyboard for Mac at this time? This article will guide you in-depth about some of the finest keyboards for your device.
What to look for in the best mechanical keyboard for Mac?
Build quality: Mechanical keyboards use extra functioning parts that require precision and flawless functionality. Besides, they are expensive when compared with a membrane keyboard. So, before purchasing one, invest in a product that utilizes the best available materials.
Customizability: The option to customize is one of the best features of a mechanical keyboard. Always try to invest in a product that lets you have this feature. A decent mechanical keyboard will let you customize its keycaps, layout of the keys, or the RGB lighting.
Price: Mechanical keyboards are more expensive than the usual membrane category. However, be vigilant when you are about to spend a good amount of cash on a keyboard. If you want a budget mechanical keyboard, compare the price with other products thoroughly before purchasing.
Connectivity: Mechanical keyboards come with a range of connectivity options. The conventional wired keyboards are always dependable. On the other hand, wireless keyboards use Bluetooth for connectivity to provide you with a tidy setup. It is also easy to connect wireless keyboards to Mac.