Category:
10 Best Cooling Pads for MacBook Pro in 2023
We independently research, test, review, and recommend the best products. As an Amazon Associate we earn from qualifying purchases.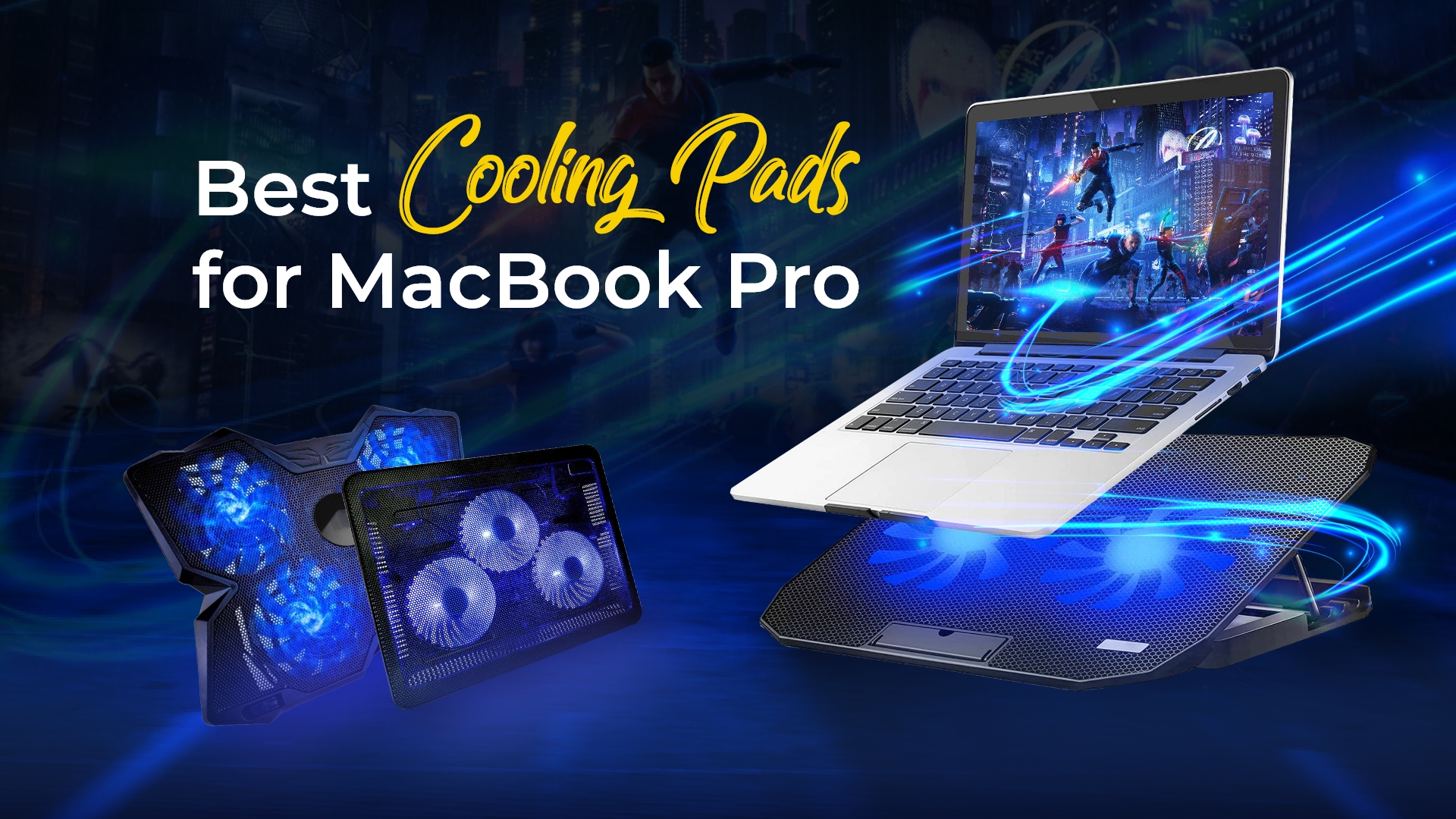 It should be a no-brainer for computer nerds out there that cooling fans are important in computing. Your MacBook also needs them, especially when making it perform demanding tasks, such as editing videos or playing video games. Therefore, we will mention the best cooling pads for MacBook Pro in this review.
What to look for when choosing a cooling pad for MacBook Pro
A cooling fan must keep the MacBook Pro cool and prevent it from overheating. But any cooling pad can do that, and some break down trying. So, there are some factors to consider when selecting the best cooling pad.
Also read: Best Power Banks for MacBook Pro
Material
The cooling pad's material determines its durability and how well it helps cool the MacBook. Metal cooling pads do work, but they're heavier and more expensive. ABS, however, trades weight and conductivity for durability and affordability.
Cooling Factor
How well does the cooling pad extinguish heat? The material of the cooling pad, the fan speed, and the placement of the fans; contribute to the cooling factor. The best cooling pad for MacBook Pro should have excellent cooling performance.
Design
It's how stylish and practical the design of the cooling pad is. We'll also look at how ergonomic it is and how well the cooling pads are made with it in mind. For instance, anyone can adjust the height, but how many take the laptop slipping off into account? In addition, you should consider compatibility as well, meaning if the pad is suitable for your MacBook Pro or not.