Category:
10 Best Photo Printers for Mac in 2023
We independently research, test, review, and recommend the best products. As an Amazon Associate we earn from qualifying purchases.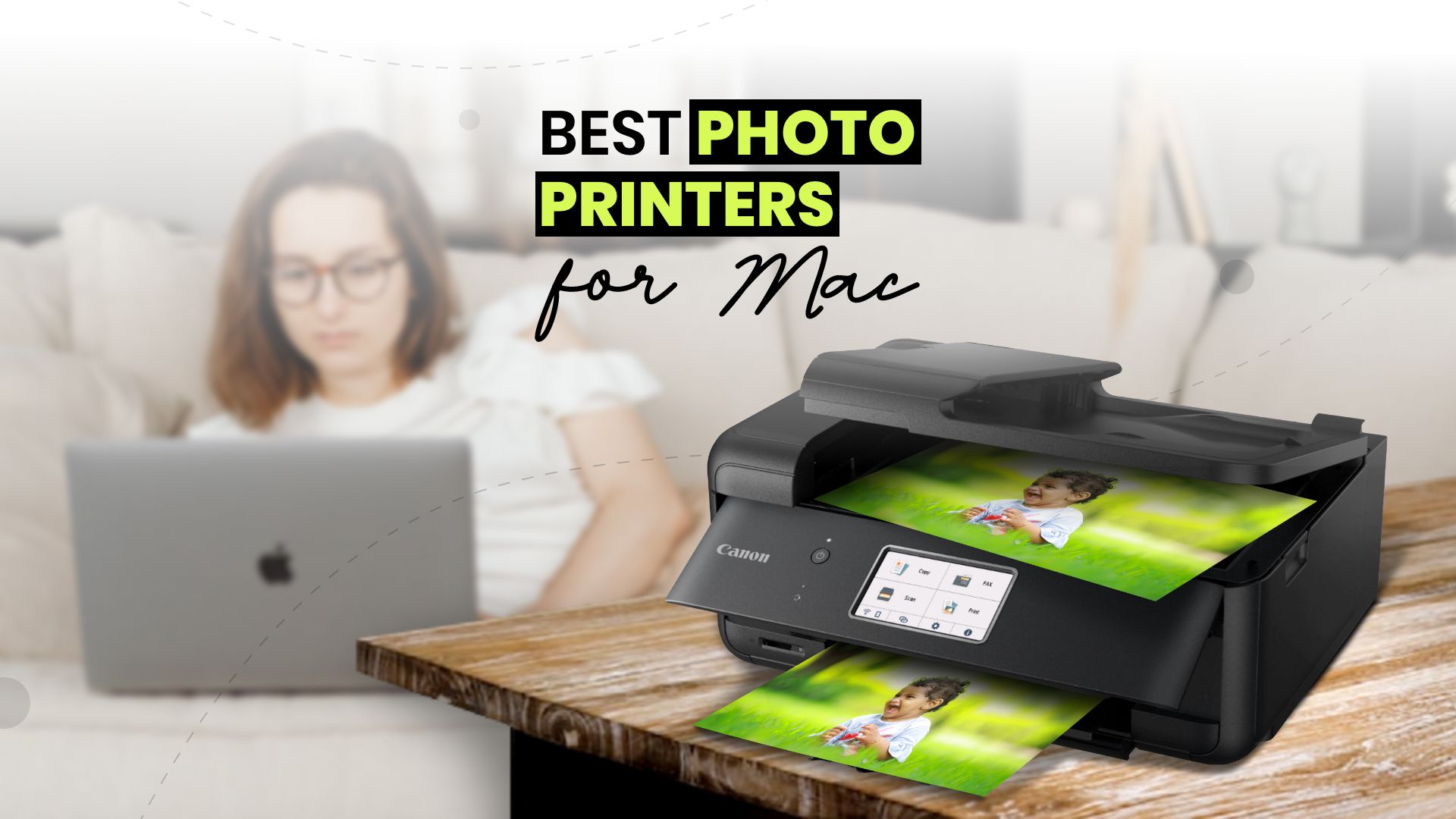 When you print photos on Mac, you need a reliable one. Although there have been recent improvements in compatibility, certain printers still don't function well or at all with a Mac. Because of this, we will mention a list for you to choose the best photo printer for Mac.
Some tips to know before buying a photo printer for Mac
Several variables should be considered when choosing the best photo printers for Mac. The three most crucial factors to keep in mind when purchasing a printer are its kind, resolution, and compatibility with AirPrint.
Points to keep in mind
AirPrint
Make sure the printer you pick is compatible with AirPrint. You can print from your Mac using this method without installing any additional software or device drivers.
Connectivity
The specific model that works best for you will depend critically on the connectivity choices offered by your printer. Several different kinds, depending on your preferences, might be helpful. You can connect directly to the ports on their desktop using USB cords, and they can print wirelessly using Wi-Fi and Bluetooth connections.
Inkjet and LaserJet
Because inkjet printers rely on ink cartridges that need to be changed more frequently than laser printers, they are typically less expensive than laser printers (some people find this more wasteful than others). Laser printers can swiftly create high-quality images with exact lines and text that stays sharp over time. This contrasts with less expensive inkjet printers, which are perfect for printing photographs.
One-stop printer
All-in-one models' printing, scanning, and faxing functions are combined into a single machine. Get a dedicated printer if you don't require these extra functions, don't have space on your desk for another piece of equipment, or are just uninterested in them.