Category:
How to Access Clipboard on iPhone- A Complete Guide
We independently research, test, review, and recommend the best products. As an Amazon Associate we earn from qualifying purchases.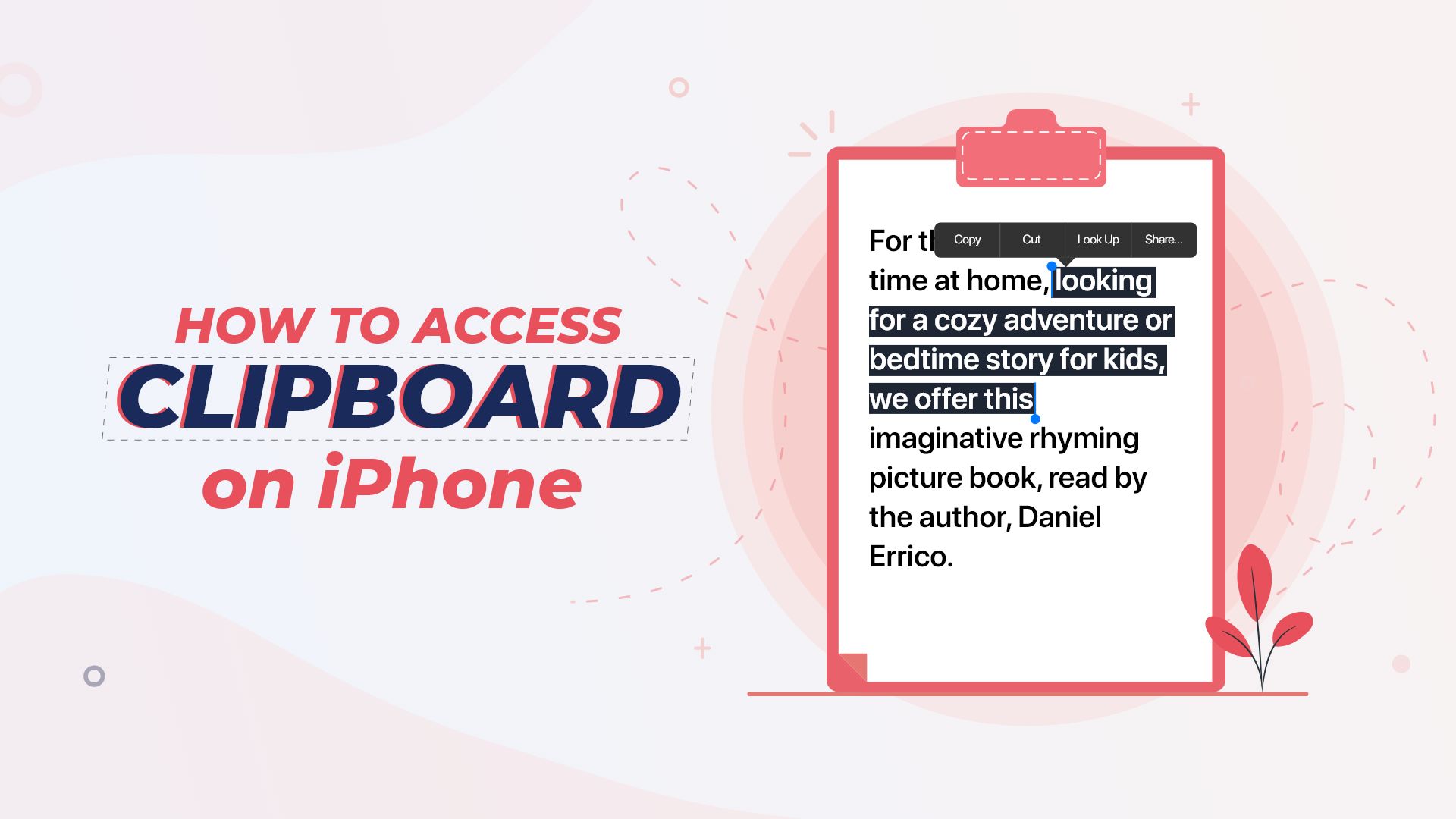 Let's begin
Like every other handheld device on the market, your iPhone includes clipboard capabilities. The clipboard is an iOS feature that allows you to copy or cut objects and paste them to a new place. The copied object resides in virtual memory for the time being. You can use different methods to access the clipboard data. This blog post will help you out with how to access clipboard on iPhone.
Where is the clipboard on your iPhone?
Clipboard is a process that works only in virtual memory. It is not like an app you access directly. Apple makes it a part of iOS so that the users can experience the fluid mechanics of iPhone devices. Since the iPhone does not allow you to view or alter clipboard contents, you must learn unorthodox ways. This blog post will discuss several methods of accessing clipboard functionality on iPhone.
Make a shortcut for editing the iPhone Clipboard
By default, the iPhone allows you to tweak the shortcut functionality. You may use this function of your iPhone to alter the contents of your Clipboard. You may now follow the steps below to learn how that will work.
Steps on how to access clipboard on iPhone using the native Shortcuts app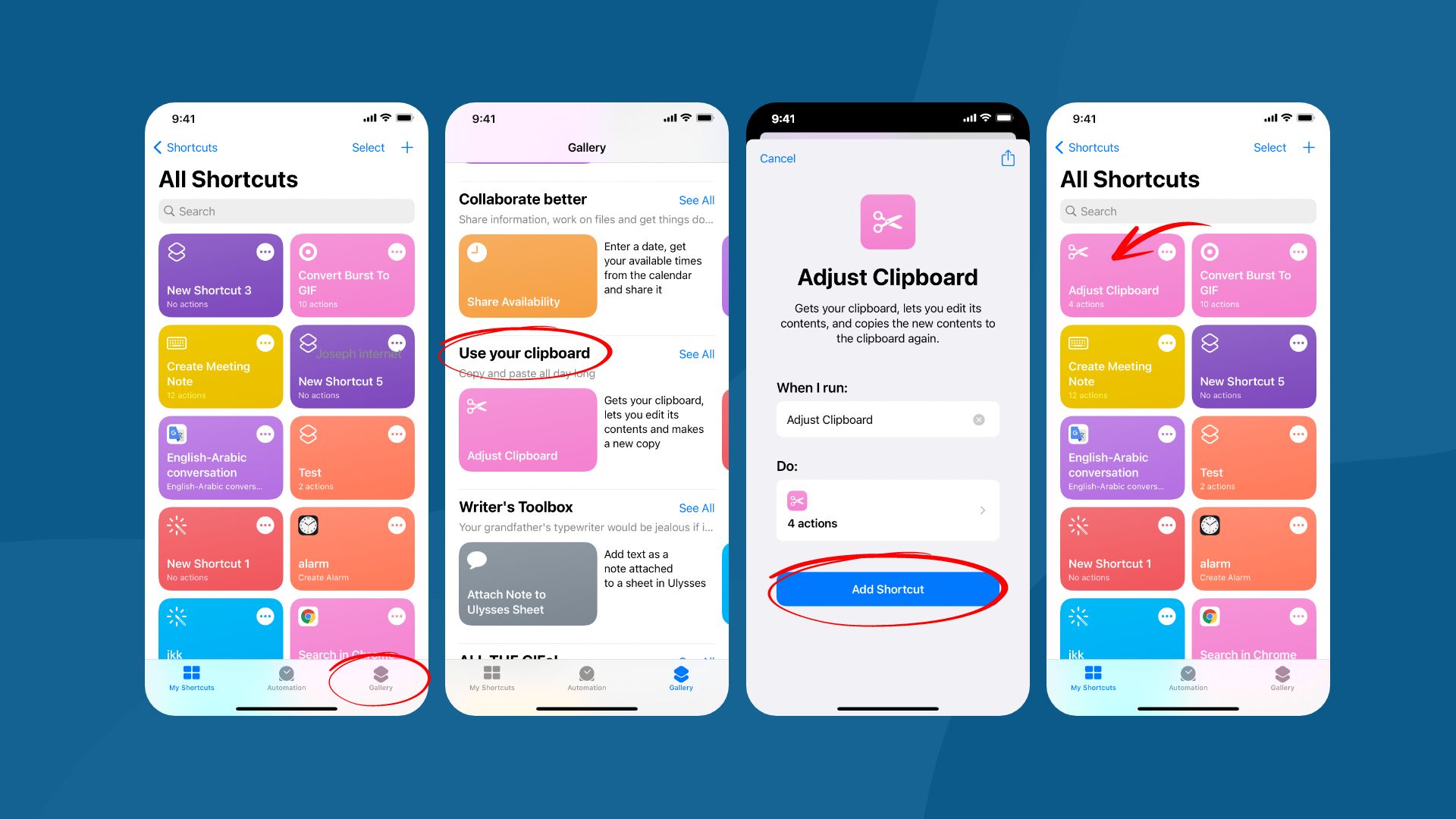 Open the Shortcuts app on your iPhone.
Navigate to the "Gallery" menu.
Look for and choose "Adjust Clipboard."
Select the "Add Shortcut" option.
Return to the "My Shortcuts" page to locate your shortcut.
Finally, click the "Adjust Clipboard" shortcut to edit your clipboard content.
How to use Siri to run shortcuts with your voice
Siri is a fantastic A.I. tool of your iPhone if you know how to utilize it properly. Besides performing many tasks, you may also use Siri's speech command to alter Clipboard material. To do so, you have to use the voice command "Hey Siri, open Adjust Clipboard." Siri will then activate the custom shortcut you made, and you may alter the content from there.
How to access clipboard on iPhone using the Notes app
The native Notes app on your iPhone is a versatile application. If you know how to use this app properly, you can increase your productivity significantly. The Notes app can make the accessibility process a bit less complicated.  Just follow the steps below to learn how to access the clipboard on iPhone using the Notes app.
Here are the steps to learn how to access clipboard on iPhone using the Notes app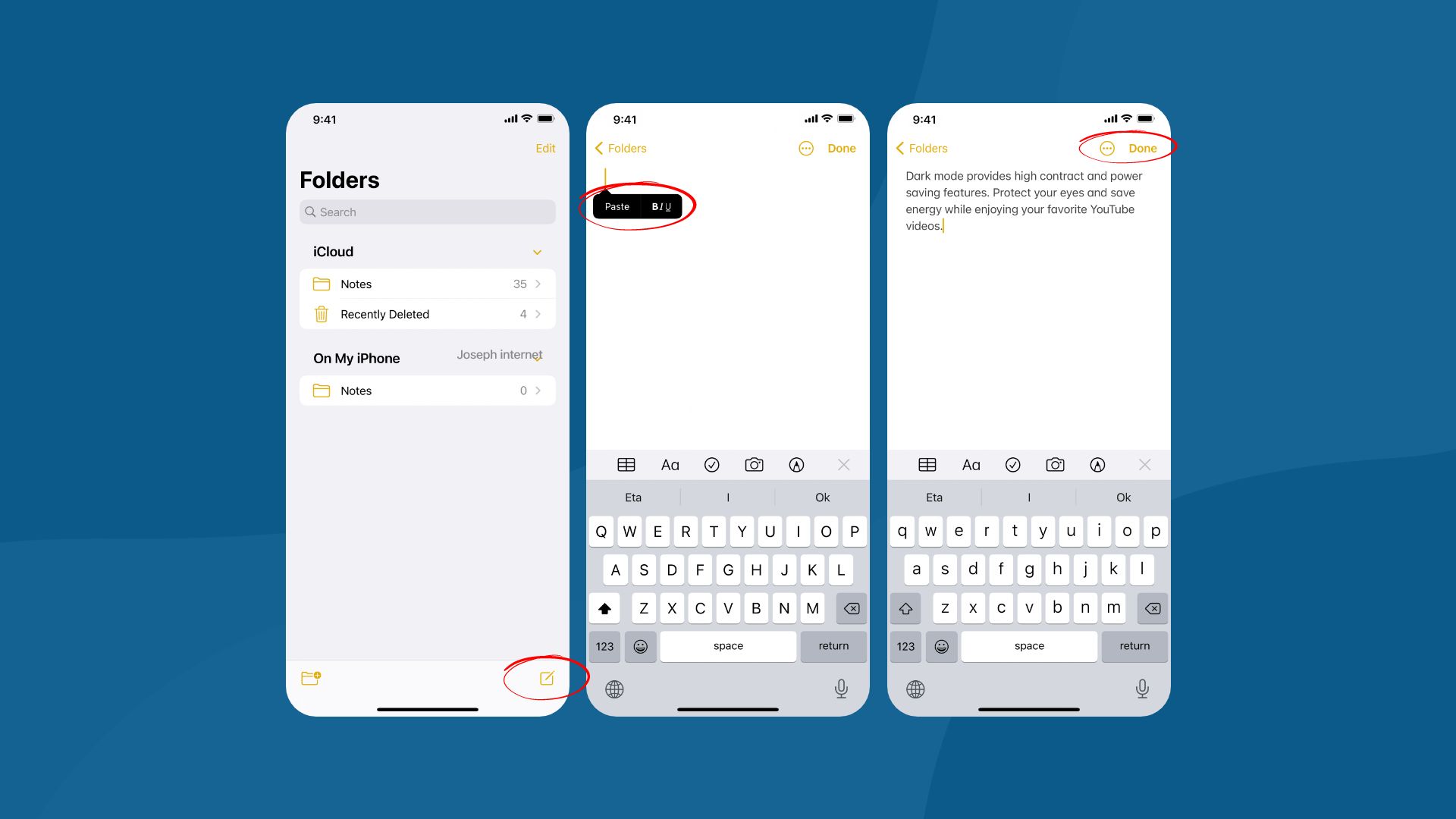 On your iPhone, launch the Notes app.
Make a new note.
Then, paste the previously copied material onto the newly created note.
Now, tap on the Done button to save the note.
Can you access the clipboard on your iPhone through third-party apps?
Yes, several apps are available on the App Store to access the clipboard function on your iPhone. However, a decent free clipboard app is almost nonexistent. You should never install a free application without any advantage over your similar native app. The same goes for paid apps. The native clipboard function on your iPhone is already advanced and works best. A paid clipboard will add a few visual aesthetics and gimmicks.
Final words
A clipboard app is a handy tool for users to quickly copy any item from one place to paste them into another. It speeds up our work and makes your handheld device an efficient multitask machine. The use of Clipboard application on phones has been available for a while, and it is improving day by day. We believe this article helps provide the information required to access the clipboard on your iPhone.
If you would like to know about the keyboard functionality on iPhone, you can check out our another blog – How to Make Keyboard Bigger on iPhone