Category:
How to Make Keyboard Bigger on iPhone
We independently research, test, review, and recommend the best products. As an Amazon Associate we earn from qualifying purchases.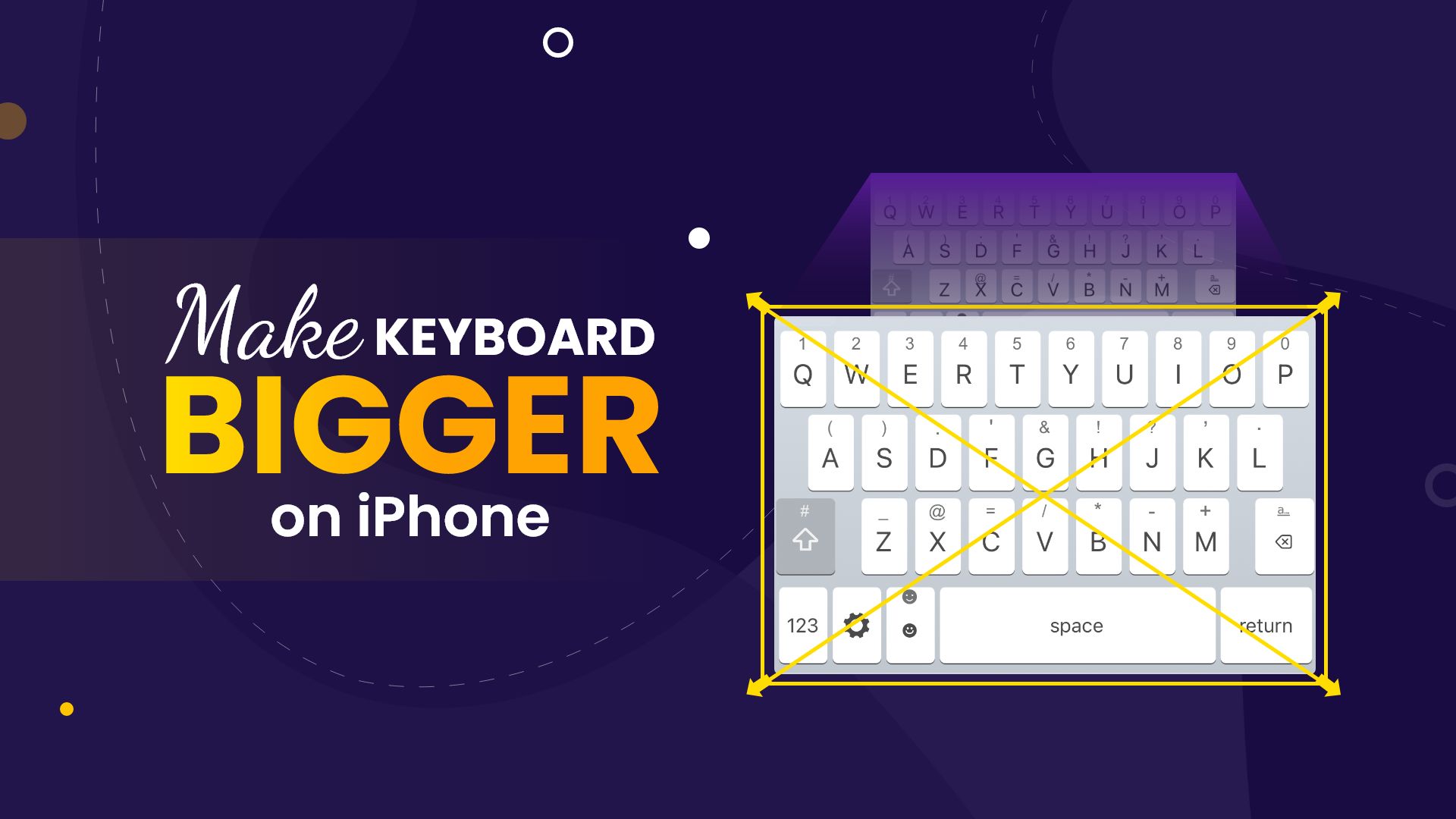 Introduction
Suppose you are using an iPhone 13 Pro Max, then you might not need to worry about the default size of the keyboard. A bigger display automatically makes your keyboard interface big. But if you are rocking an iPhone Mini series or the SE version of the iPhone, it can be an issue. From this blog post, you will learn how to make keyboard bigger on iPhone in various ways.
How to make keyboard bigger on iPhone using the display zoom feature
There are several methods for changing the keyboard size; the simplest is to use Display Zoom. It is a built-in accessibility function of your iPhone that allows you to address the 'small keyboard' problems. People with larger hands or poor vision may find the procedure particularly useful. This technique to increase the keyboard interface will benefit you if you have such traits. Let's look at how to make the keyboard bigger on iPhone using Display Zoom in the steps below.
Steps on how to make keyboard bigger on iPhone by using Display Zoom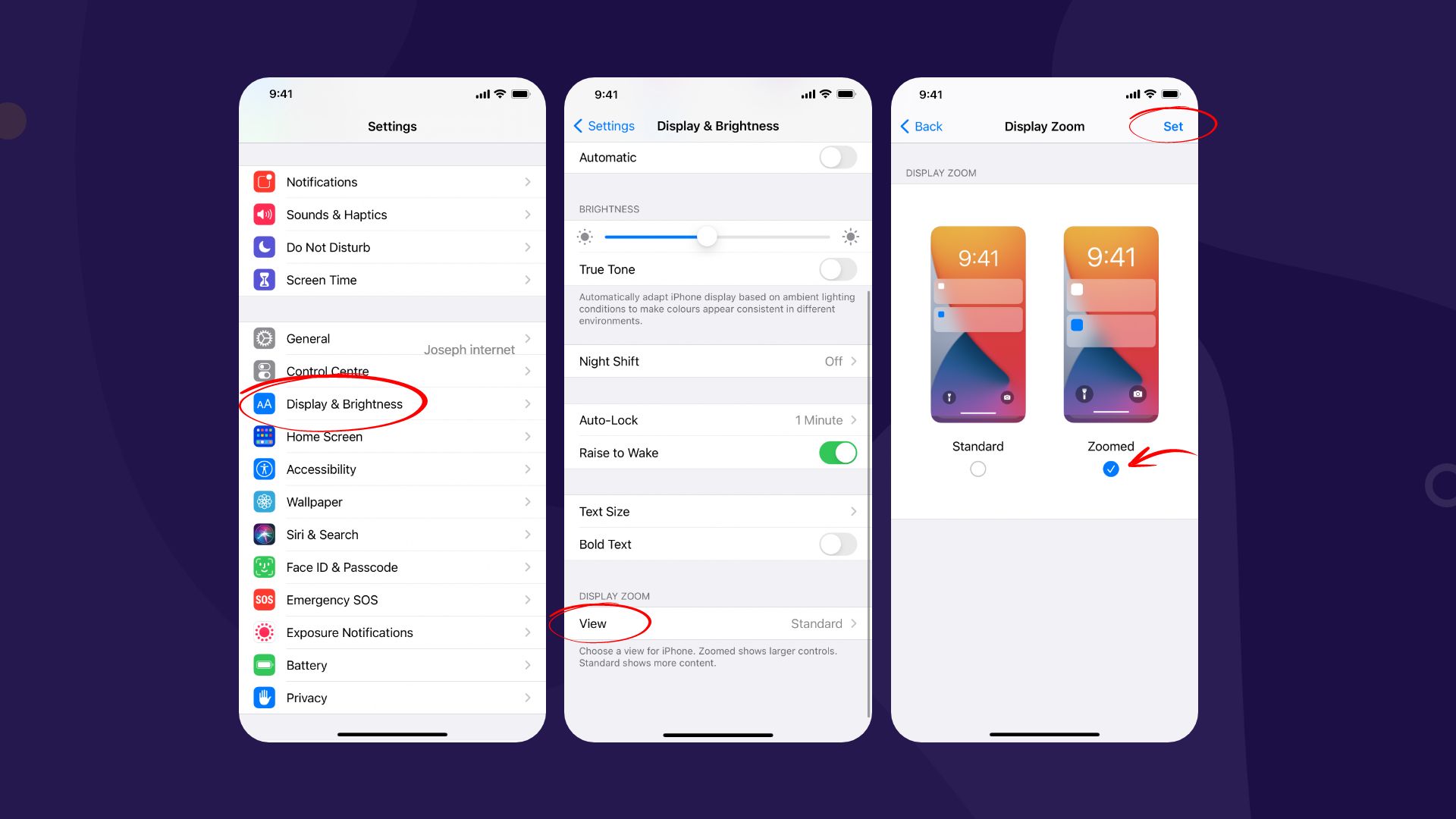 Navigate to your iPhone device's Settings menu.
Next, select "Display & Brightness."
The "View" setting is set to standard by default; tap on it to change it to "Zoomed."
There is a "Set" button at the top right corner of your screen; tap on it.
Finally, choose "Use Zoomed" to magnify your iPhone's interface in the pop-up menu.
How to make keyboard bigger on iPhone by using third-party apps
The method to increase the size of your interface through Display Zoom might not suit your style. The alternative to using a native tool is to use a third-party app from the App Store. There are some applications on the App Store that can customize the size of the keyboard. However, few are notable among them. Below, this blog post will explain the usability of one third-party keyboard app that might answer your question on how to make the keyboard bigger on the iPhone.
How to change the size of your keyboard on iPhone with ReBoard
If you search on the App Store, you will find a lot of keyboard apps. Most of the market's keyboard apps are not worth your time. ReBoard, however, is an exception. It is a free-to-install app with plenty of functionalities. The ability to use different keyboard sizes is one of the main functionalities of this application.
Steps on how to use the ReBoard app to change the size of your keyboard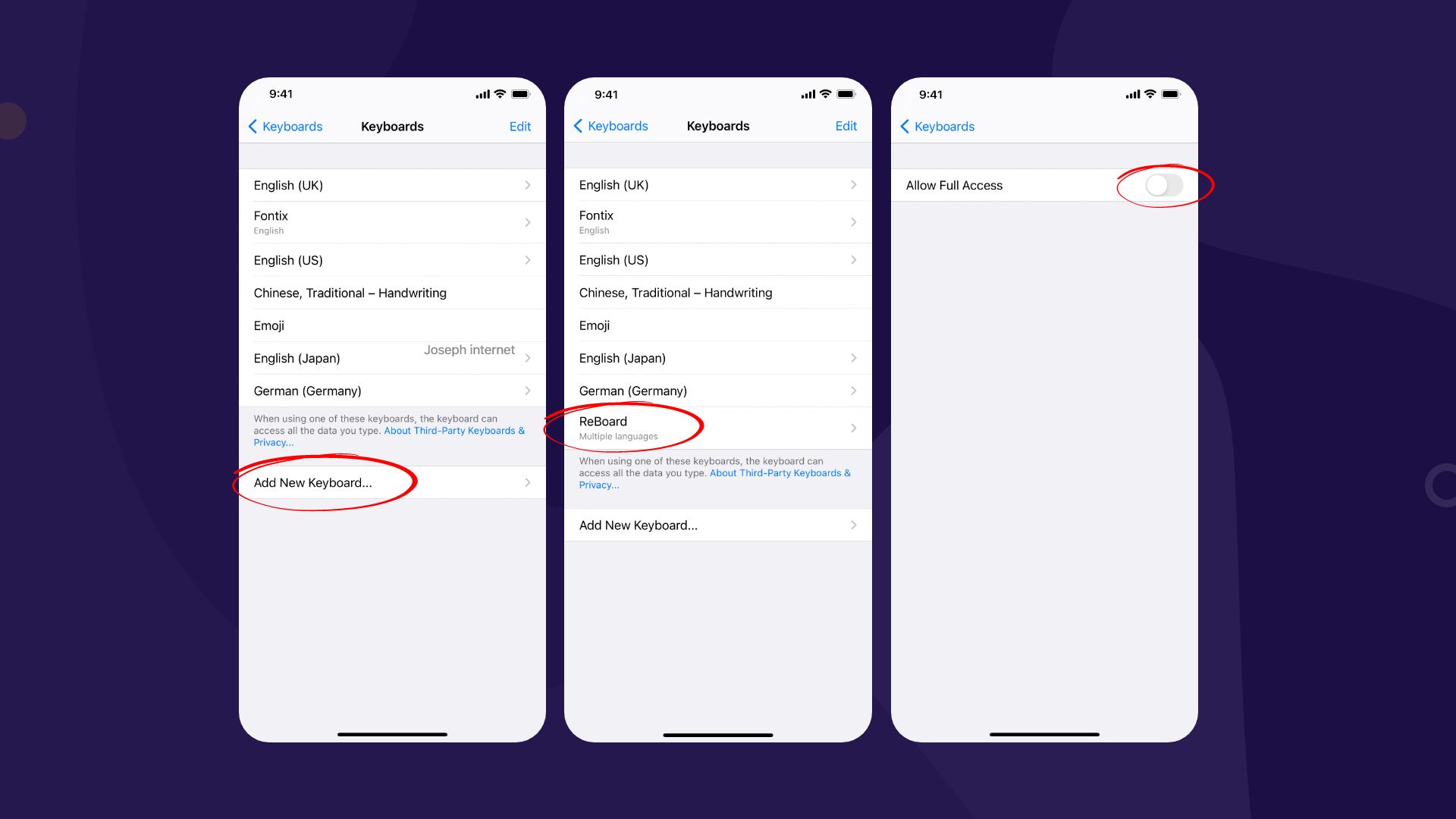 After installing the app on your iPhone, go to Settings and tap on General.
Tap Keyboard and then tap Keyboards.
Now, tap on Add New Keyboard…
Find and select ReBoard on the list.
Finally, it would help if you toggled on Allow Full Access to make the keyboard function on your iPhone.
How to switch between keyboard apps on your iPhone
The default keyboard won't automatically change when installing a third-party keyboard on your iPhone. Instead, you get the option to change when you open up the keyboard to type something. It is easier for iPhone users to switch between different keyboards conveniently in this way. Below, you will find the simple steps for changing the keyboard on iPhone.
Follow the instruction below to change your main keyboard on your iPhone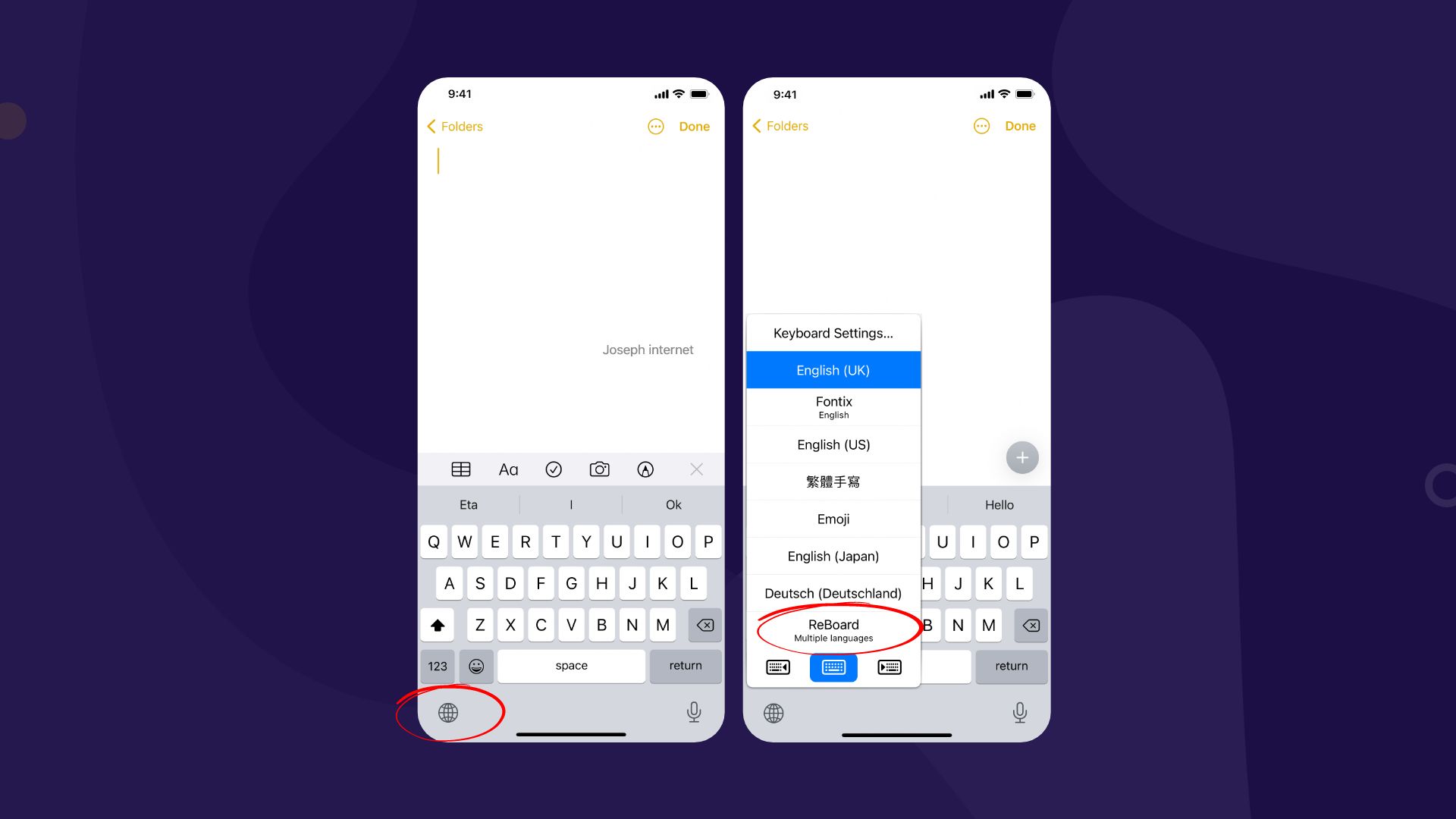 While typing, you can tap on the Globe icon to quickly change your keyboard.
If you have multiple keyboard apps running on your device, you may tap and hold the Globe icon and select a keyboard from the list.
How to make the keyboard smaller on iPhone
The iPhone devices have changed in shape and design. But one thing is constant; the size of the display. It is getting bigger each year. And now, it has come to the point where people with smaller hands may struggle to use an iPhone 13 Pro Max model.
However, Apple introduced an intuitive solution to fix this problem. When the keyboard is open, tap and hold the globe icon at the bottom to bring up Keyboard Settings; you will see three keyboard options: keyboard on the left, center, and right. You may now select the right or left option to make the keyboard smaller and also easy to use in one hand.
Last words
The keyboard on your iPhone helps you with everyday work related to many things. It is designed in such a way that it works for every user. However, some people might find the default keyboard design small or minor problems. This blog post tries to provide information on how to change your keyboard's size effectively. We hope the methods described here will fix the issue you are facing.