Category:
How to Watch YouTube on Apple CarPlay
We independently research, test, review, and recommend the best products. As an Amazon Associate we earn from qualifying purchases.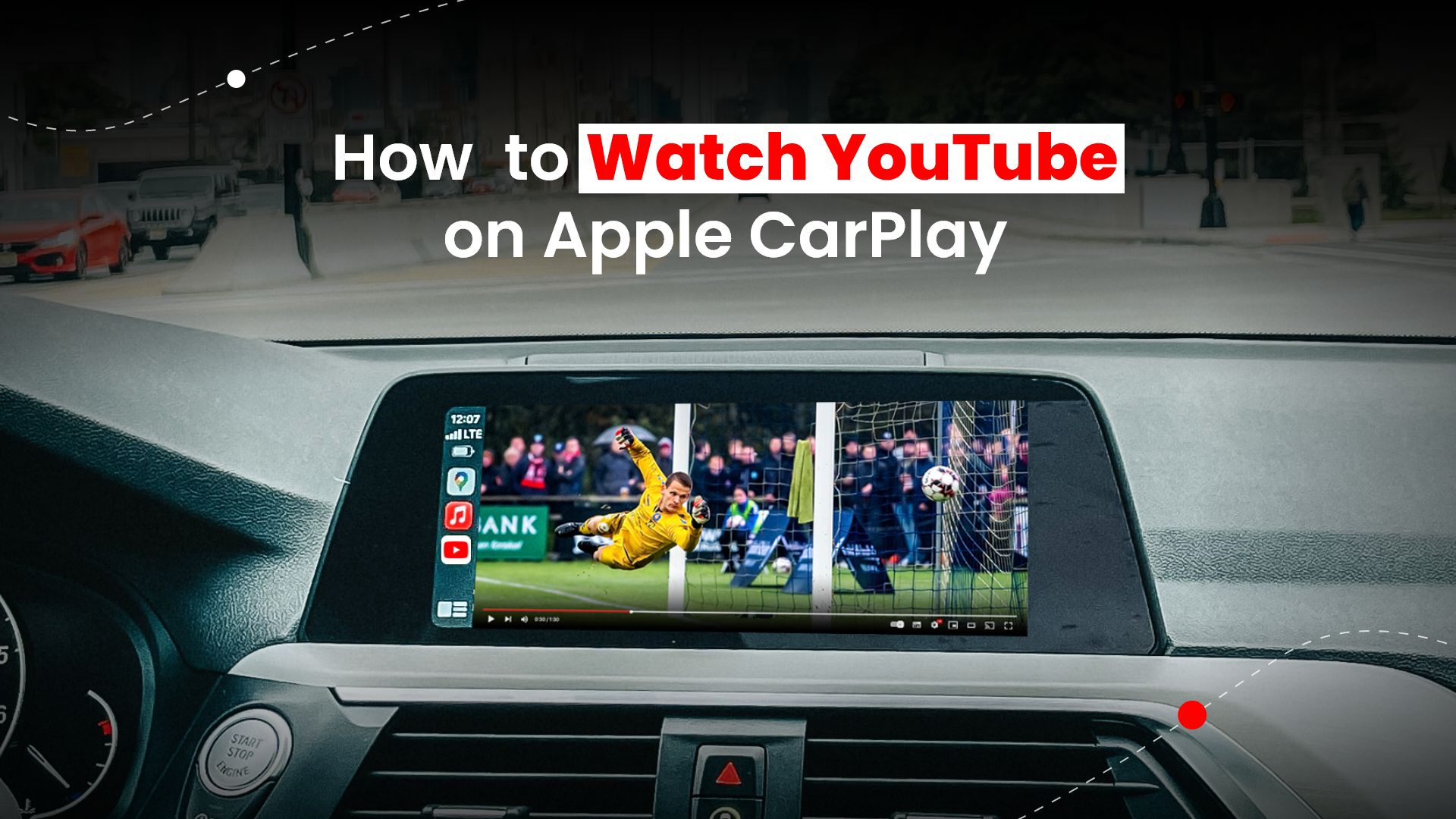 Apple CarPlay is a useful system that allows you to use your iPhone in your car while driving safely. When you connect your iPhone with your car's dashboard using CarPlay, you'll be able to listen to music, make calls, send or receive messages, view maps for navigation, and many more.
Though you can add additional apps to CarPlay, you cannot just add any apps. Apps that can potentially distract you from driving are not compatible with CarPlay. For instance, you cannot play YouTube videos on Apple Carplay or watch video streaming platforms.
However, there is a workaround to this restriction. If you want to add non-compatible apps such as YouTube on Apple CarPlay, then you'd need to jailbreak your iPhone. Luckily, in this comprehensive guide, we've shared the hack on how to watch YouTube on Apple CarPlay without jailbreaking your iPhone.
What is Apple CarPlay?
As we've explained earlier, Apple's CarPlay helps you to interface your iPhone with your vehicle's dashboard screen. If your iPhone supports iOS 7.1 or a later version, you'll be able to use CarPlay. With this feature, you can enjoy some of the apps on your iPhone while driving.
How does Apple CarPlay work?
Apple CarPlay doesn't work on just any car. You'd need to use a vehicle model that supports this feature. Another piece of information to keep in mind is that not all countries or region supports CarPlay. So, first, you'd need to find out whether your country/region supports CarPlay and if your car supports CarPlay.
Depending on the model of the car you're driving, you could connect your iPhone either via USB port, wirelessly with Bluetooth, or both. If you're using a USB cable, make sure to use Apple Lightning to USB cable. In addition, the USB port on your car might the marked with a CarPlay icon or smartphone icon.
Step-by-step process on how to set up Apple CarPlay
First, start your vehicle, then turn on Siri.
If your car supports CarPlay with a USB cable: Plug your Apple Lightning to USB cable to connect your iPhone with your car.
If your car's CarPlay supports both wireless and USB cable: Connect your iPhone with your car. A prompt will appear that offers to connect wirelessly on your next try.
If your car supports CarPlay using a wireless connection: Hold down the voice command button on your steering wheel. Check to see whether your stereo is in wireless or Bluetooth mode. Then, navigate to Settings > General > CarPlay and choose your vehicle on your iPhone.
Learn how to watch YouTube on Apple Carplay
Apple introduced CarPlay so that you won't get distracted with your iPhone while driving. Drivers will be able to read, send messages, make phone calls, and listen to music with this capability.
If you're watching videos while driving, then this could be dangerous as you'll be distracted. That is why CarPlay doesn't allow video platforms like YouTube or Netflix. However, your passengers can enjoy videos on your car dashboard to keep them entertained on long journeys.
Normally, you'd require jailbreaking your iPhone to add YouTube or any other video streaming apps on your CarPlay. But using a jailbreak would most likely affect the performance of your iPhone and expose it to risks. Fortunately for you, we'll explain the process of how to watch YouTube on Apple CarPlay.
Find out how to watch YouTube on Apple CarPlay without iPhone jailbreak
You'd need to download a third-party app called the CarBridge to connect your iPhone to Apple CarPlay. With this app, you can add apps such as YouTube to your CarPlay. You'd need to keep in mind a few things before proceeding forward to installing the CarBridge app. They are: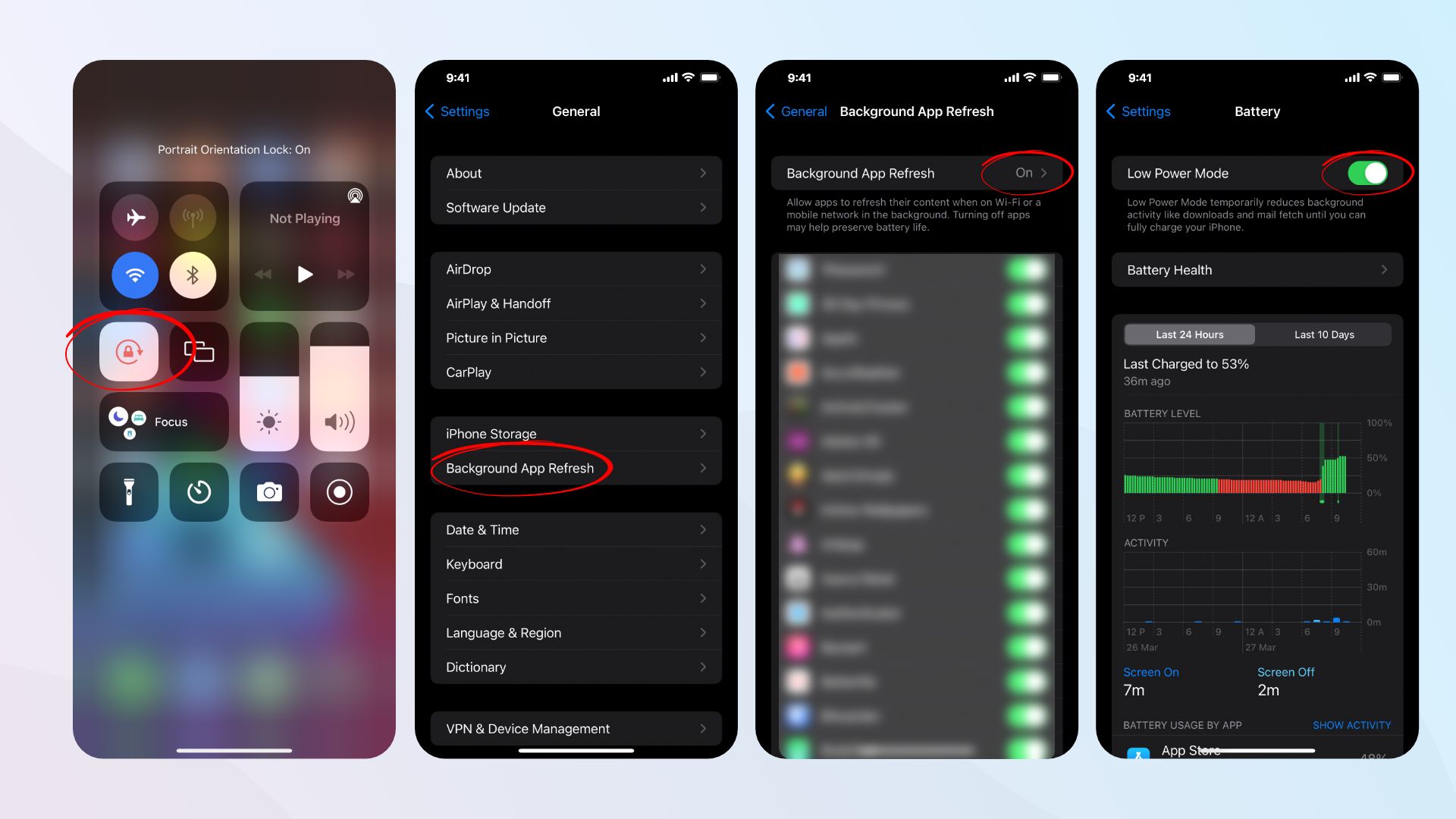 Open the Control Center, then tap on Portrait Orientation Lock to turn it on.
Next, open your iPhone's Settings > General > Background App Refresh. Ensure it is turned on.
Ensure Low Power Mode is switched off. For this, go to Settings and then tap on Battery.
Steps on how to install CarBridge on your iPhone: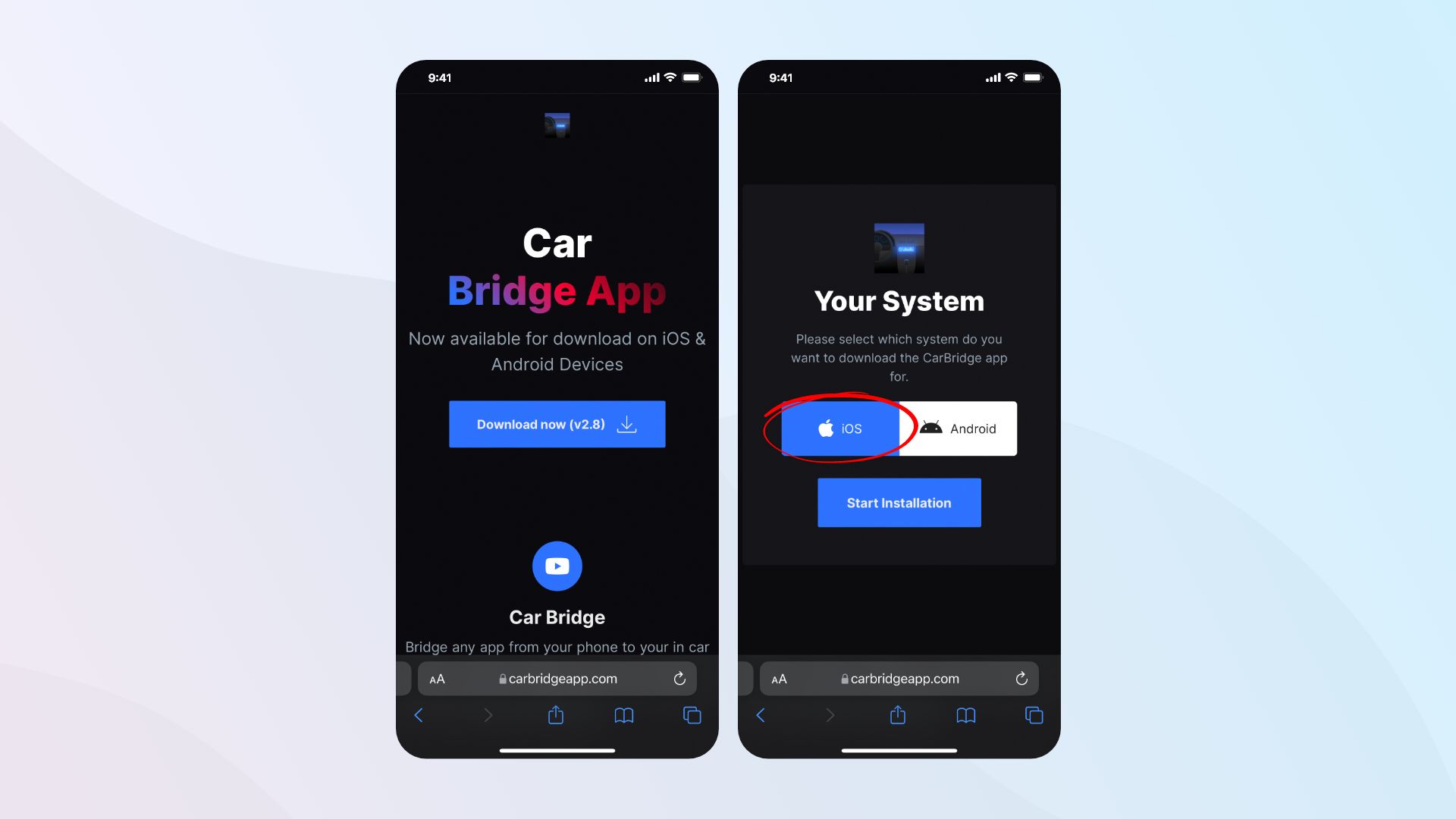 Start the Safari browser on your iPhone and visit com.
Then tap on Download now button to install the Carbridge app.
After a few seconds, wait for the app to install, then press Allow and Close.
Next, exit the browser, start the Settings app, and tap on Profile Downloaded.
After that, tap on Install and follow some simple instructions to install the CarBridge app. Then tap Done.
After you've successfully installed the Carbridge app, you'll then need to perform certain tasks in order to run the app on your iPhone. You'd have to install a couple of free apps before you can proceed further. As Carbridge is completely a free app, it shouldn't be a problem. You can uninstall these apps afterward.
Steps on how to watch YouTube on Apple CarPlay with the CarBridge app: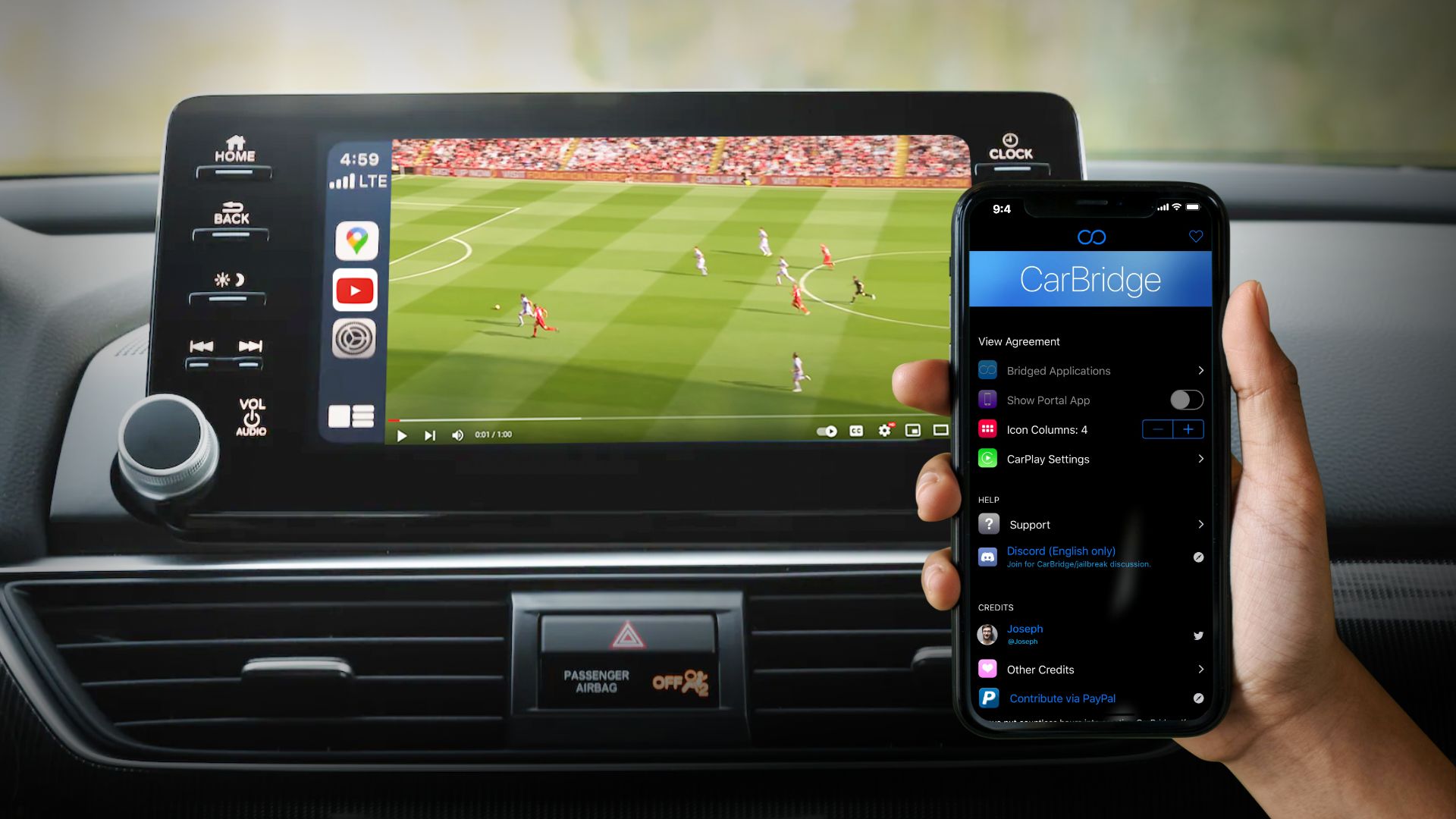 Connect your iPhone with your vehicle's CarPlay display either wirelessly or via USB cable.
Open your iPhone's Settings app.
Scroll down and select the CarBridge app.
Then on the app's home screen, tap on Bridged Applications.
The screen displays a list of all the apps present on your iPhone.
Tap on YouTube to add this to your CarPlay. On your car's CarPlay dashboard, the YouTube icon appears.
Browse and watch videos on YouTube from your Apple CarPlay.
How to watch YouTube on Apple CarPlay with an MMB device
An alternative method that allows your CarPlay to play YouTube on your car is MMB CarPlay Adapter Box. When your plugin this device into your car stereo, then it will essentially become the CarPlay minus the restrictions. Not only YouTube, but you can also easily watch other video streaming platforms such as Netflix, Amazon Prime video, and more. In addition, using the MMB CarPlay adapter is much more simple than installing the Carbridge app.
The best CarPlay adapter box for Apple CarPlay on your vehicle: