Category:
How to Watch Netflix on Apple CarPlay
We independently research, test, review, and recommend the best products. As an Amazon Associate we earn from qualifying purchases.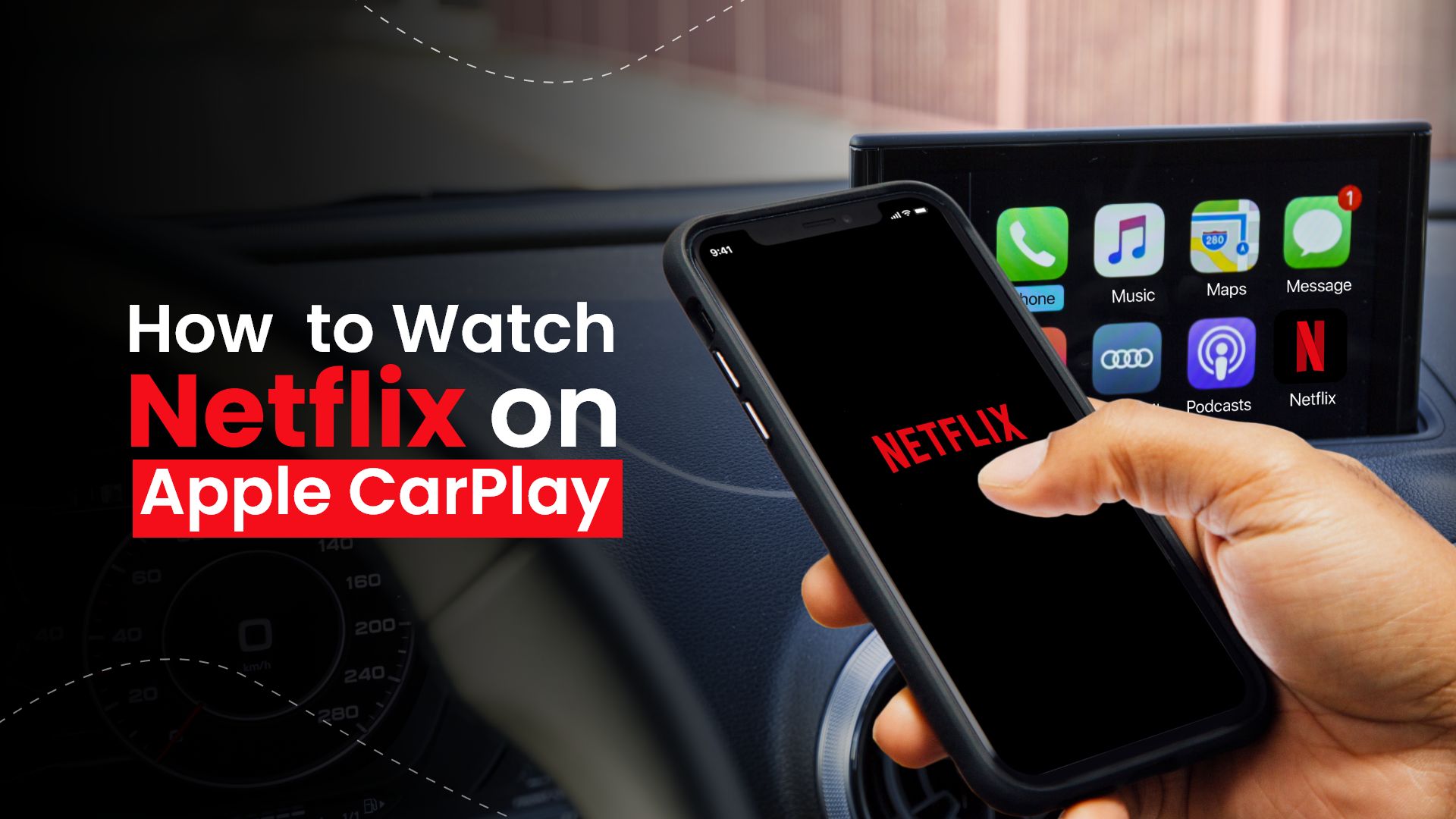 One of the most common questions of iPhone users is, can you play Netflix on Apple CarPlay? It's essentially because Apple doesn't allow you to stream videos on their signature CarPlay system, including Netflix. It's reasonable as well, for obvious safety purposes. But if you wanted to know how to watch Netflix on Apple CarPlay despite all that, follow through.
It's a no-brainer that playing videos while driving is bound to break concentration and therefore, is dangerous. Which is why video streaming platforms like Netflix, YouTube, or Amazon Prime are not available on CarPlay. However, it may come in handy for passengers, or your children for instance, especially if you're on a long drive. So if you can ensure the safety of yourself and others with playing videos in the car, read on to learn how to get Netflix on Apple CarPlay.
What is Apple CarPlay and How Does it Work?
Before we dive into the processes on how to watch Netflix on Apple CarPlay, let's clarify what CarPlay is. It's a piece of Apple's software integrated into a car that allows you to pair and control your iOS device. For instance, with Apple CarPlay in your system, you can interface your iPhone to access the car's built-in entertainment system. You can play music, listen to podcasts and news, make calls, use navigation while driving, etc., all from your car's dashboard, without having to touch your iPhone.
So how does Apple CarPlay work? Well, first off, you will need a car that supports Apple CarPlay. That's not much of a worry because it's found on most of the common car models. Here's a list of cars with Apple CarPlay. And secondly, your country or region must support Apple CarPlay. As of now, around 35 countries have the CarPlay system, and the number is increasing. Check this list of countries and regions with Apple CarPlay.
If your car and region are supported, let's set up Apple CarPlay —
If your car has USB for CarPlay, plug your iPhone into the USB port of your car stereo.
If your car has wireless CarPlay support, press and hold the voice command button whilst ensuring your car stereo is in wireless mode.
Then open your iPhone Settings.
Navigate to General and tap on CarPlay.
Then choose your car from the list.
Five Methods on How to Watch Netflix on Apple CarPlay
While with CarPlay, you can enjoy certain accessibilities like navigation or playing music, watching movies in cars is yet to arrive. Because Apple thinks (and we concur) that it's dangerous and can lead to accidents if you play videos while driving. But if you want to know how to play Netflix on CarPlay so the others in the car can enjoy, there are a couple of tricks to do that. The methods we are going to cover in this blog are:
Watching Netflix on Apple Carplay using the MMB device (Recommended)
Using Carbridge app to watch Netflix on Apple Carplay
Watching Netflix on Apple Carplay using the AppleTV
Using ApowerMirror app to watch Netflix on Apple Carplay
Using LetsView App to Watch Netflix on Apple Carplay
Note that some of the methods require jailbreaking your iPhone. Jailbreaking is complicated, often harmful for devices, and just isn't as cool as before. Rather you can use an app or a dedicated device to enable Apple CarPlay to run Netflix without jailbreak.
How to Add Netflix to Apple CarPlay with an MMB device
Multimedia CarPlay Adapter Box is another neat way to make your Apple CarPlay play Netflix on your car. Simply plug in the device to your car stereo, and it will essentially become the CarPlay itself. So, for streaming Netflix on your Apple CarPlay without jailbreaking, then get a CarPlay adapter box first. You can get them easily on Amazon; just make sure it supports Apple CarPlay with iOS devices.
In the following section, we shared the steps on how you can connect a CarPlay adapter box to your vehicle's CarPlay to stream Netflix. We have to use the MMB CarPlay Adapter Box as an example in the steps.
Here's how to watch Netflix on your car screen using an MMB device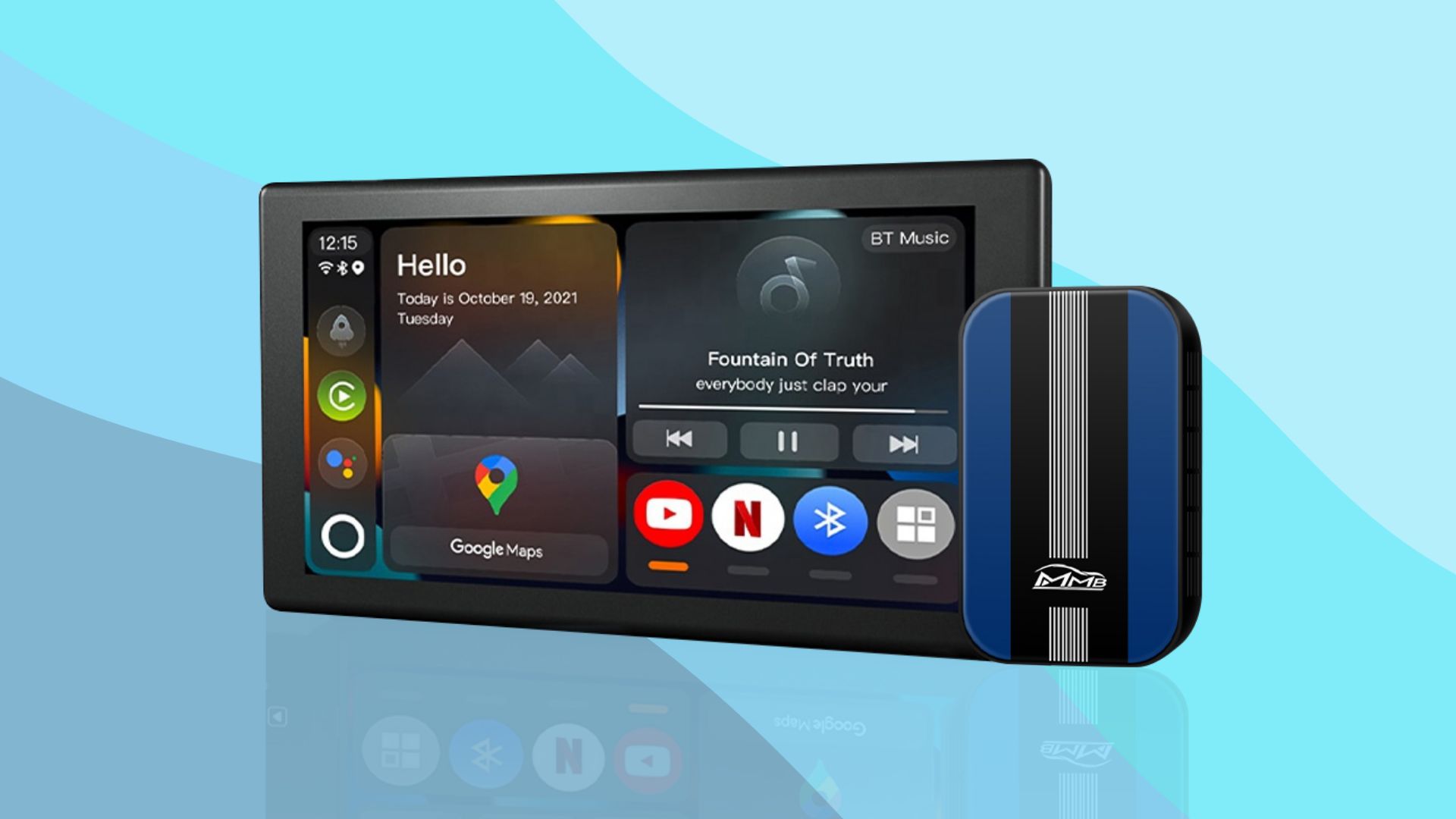 Connect the MMB CarPlay Adapter Box to your car stereo using a supported cable.
Boot up your Apple CarPlay.
Share your iPhone's WiFi hotspot with the CarPlay adapter box.
Scroll to the apps section and go to More App.
You'll find the Netflix app is preloaded in the MMB CarPlay adapter box. So select and play Netflix.
The best CarPlay adapter box for Apple CarPlay on your vehicle: