Category:
10 Best Apple Watch Charging Stands and Docks in 2023
We independently research, test, review, and recommend the best products. As an Amazon Associate we earn from qualifying purchases.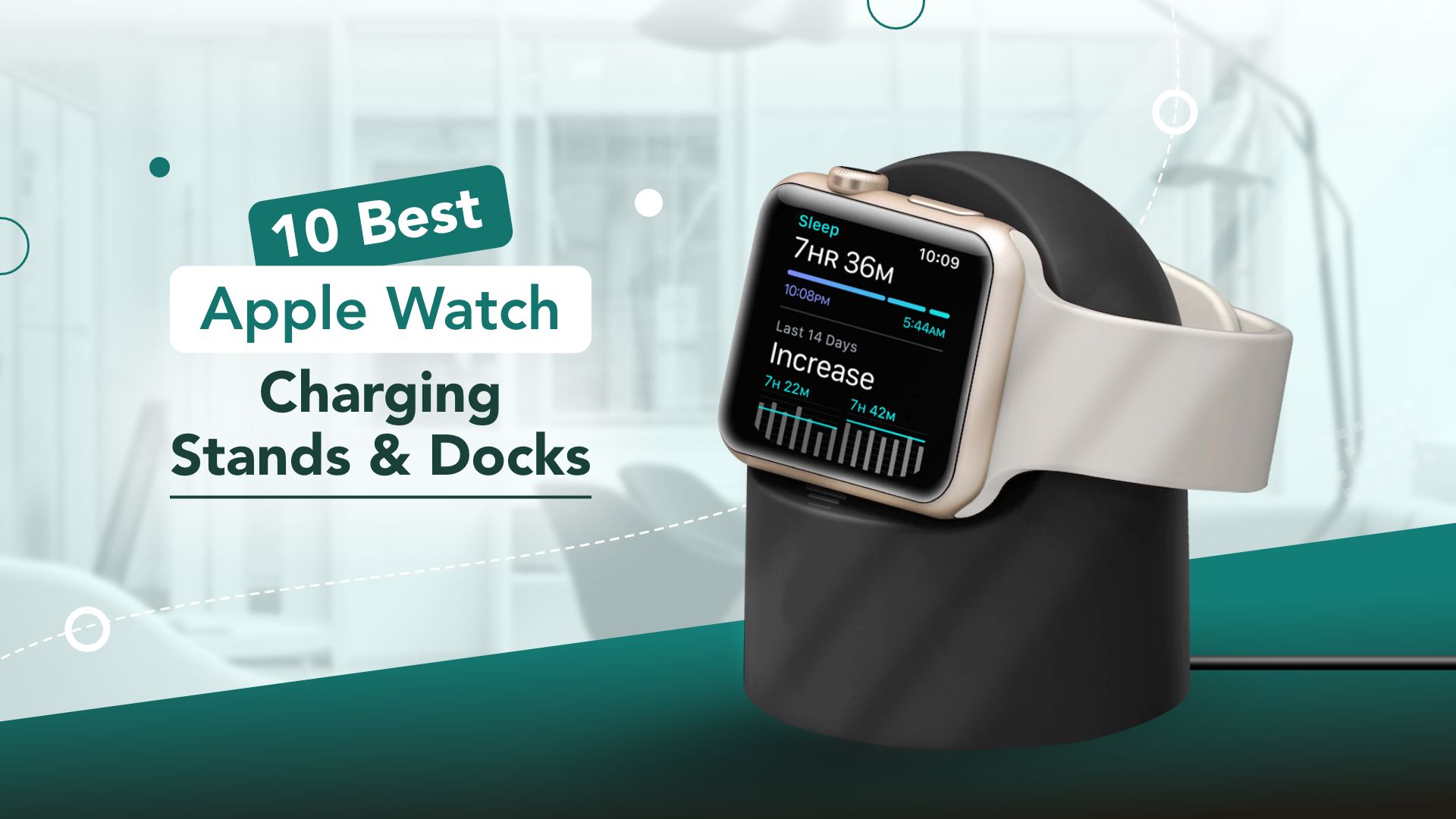 Since the invention of wireless charging, we have seen multiple innovative ways of putting this technology into digital devices. Consequently, the recent models of the Apple Watch series have this tech. Most of them come with their own proprietary charging docks from Apple. However, what choice do you have if you want something different than the native charger? This article about the best Apple Watch charging stands will try to provide you with alternatives.
Selecting the best Apple Watch charging stand and docks
Certification: When buying a charging stand, look for the Qi or FCC certification. It proves the item has undergone rigorous tests to ensure safe and reliable charging performance.
Power: Qi-compatible charging stands are usually rated to provide 15 watts. That's the minimum requirement if you want the best Apple Watch charging stand. Your Apple Watch might not receive the required charging performance if the charging stand is underpowered.
Speed: How fast your Apple Watch gets charged entirely depends on the charging device. Always look for a fast charging stand if speed is your priority. However, keep in mind that a fast charging stand may produce more heat. So, a charging stand with a heat dispensing feature is more suitable for your Apple Watch battery health.
Versatility: You can minimize clutter with a charging stand with multi-charging capability. If you use multiple devices with wireless charging support, it's best to use a charging stand capable of charging multiple devices simultaneously.