Category:
How to Charge Apple Watch – Step by Step Guide
We independently research, test, review, and recommend the best products. As an Amazon Associate we earn from qualifying purchases. However, this doesn't affect the recommendations our writers make.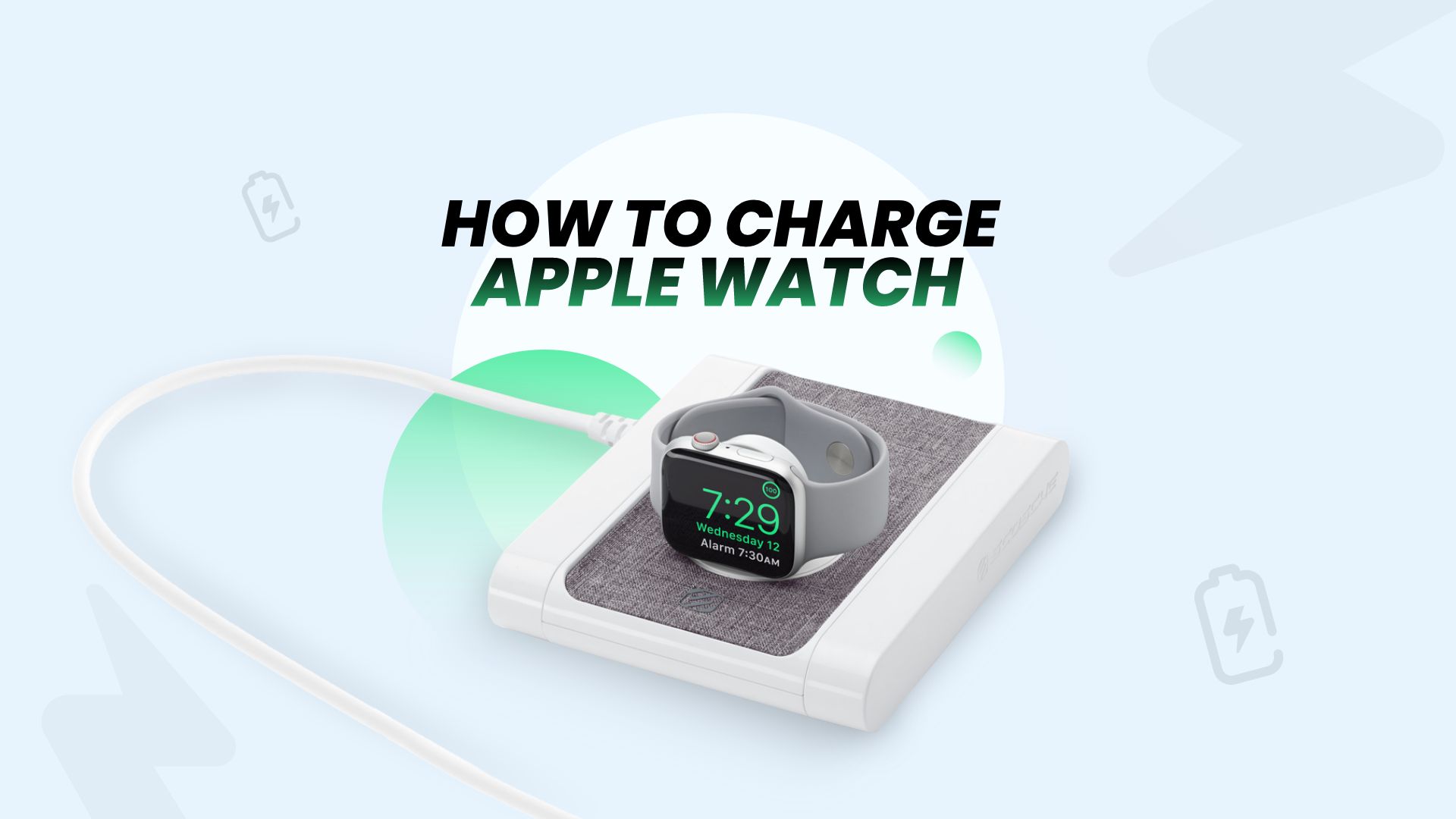 Have you recently purchased an Apple Watch but are unsure how to charge Apple Watch? Our post will walk you through how to do so and more so that you can make the most of your fabulous new watch.
First things first, a red lightning bolt will appear on the screen if the battery in your Apple Watch is low. You'll need an Apple Watch charging dock to charge it. So, it's time to charge your Apple Watch if you see this and also to find out how long it takes to charge.
How to charge Apple Watch officially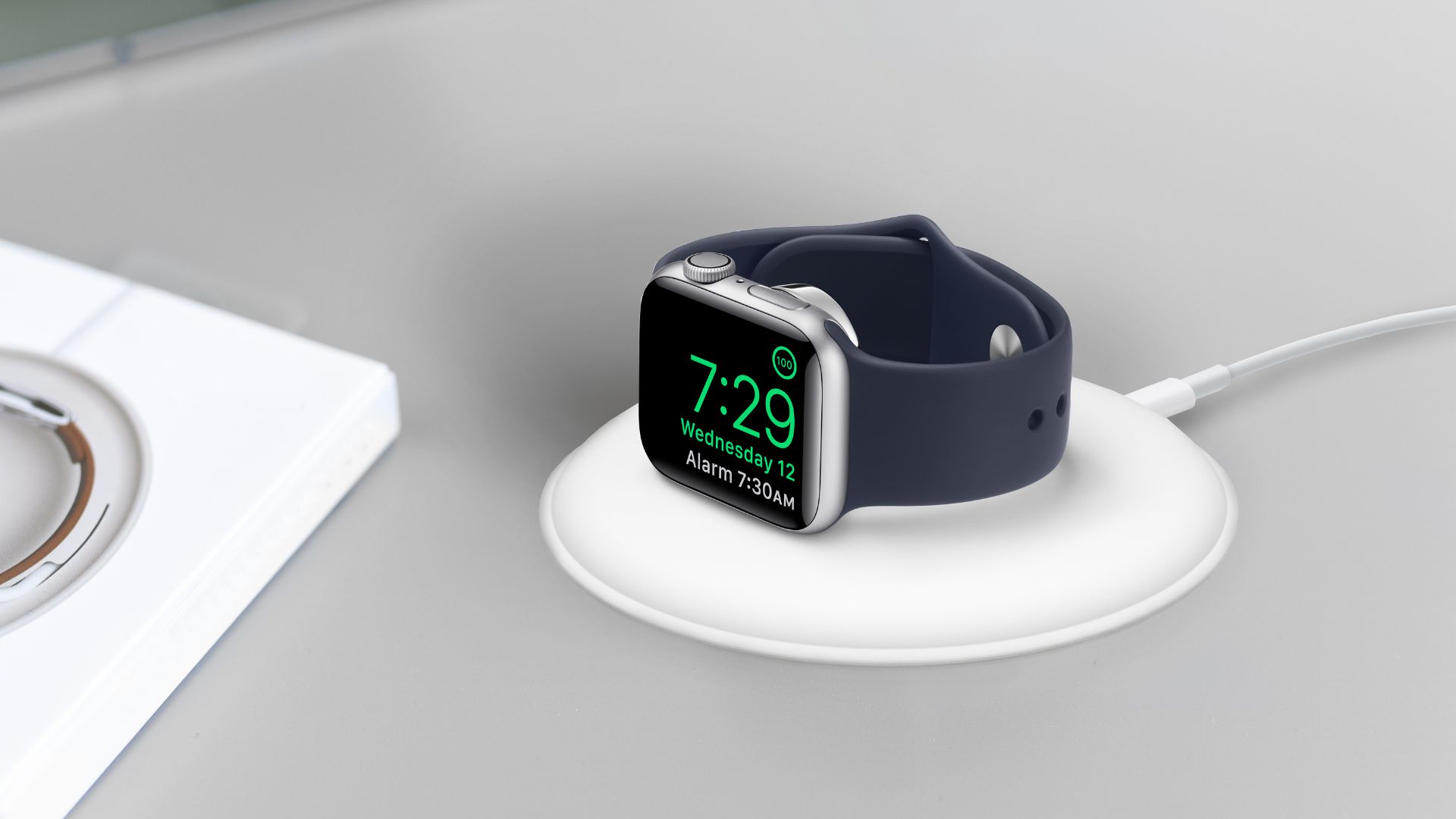 Note: Always remove your Apple Watch and accessories before figuring out how to charge Apple Watch.
Using a USB power adapter, charge the Apple Watch Magnetic Charging Cable, Apple Watch Magnetic Fast Charging USB-C Cable, or Apple Watch Magnetic Charging Dock
Connect the adaptor to a wall outlet. You may also use a USB port to charge the cord
Place your Apple Watch on the charger's back. The magnets on the charger align your Apple Watch, and the battery charging icon appears on the watch face
Allow enough time for your Apple Watch to charge. Your Apple Watch enters Nightstand mode while your device is charging
If you or someone you know happen to have an Apple Watch Series 7, you can use fast charging to quickly charge your watch
Make sure of your battery level
From the watch face, Control Center, or Nightstand mode, you can check your battery status at a glance.
You can actually check the charge level of your Apple Watch battery in numerous places:
To check the battery %, swipe up on the watch display to activate Control Center
A battery complication is available on several watch faces
You may add a battery widget on your iPhone to show any linked Apple Watch
Touch the charging button to see the battery % on your Apple Watch while charging in Nightstand mode.
Note: Open the Settings app on your Apple Watch OS 7 or later device, then hit Battery. You'll see a full charging graph as well as your current battery level.
Make use of the Power Reserve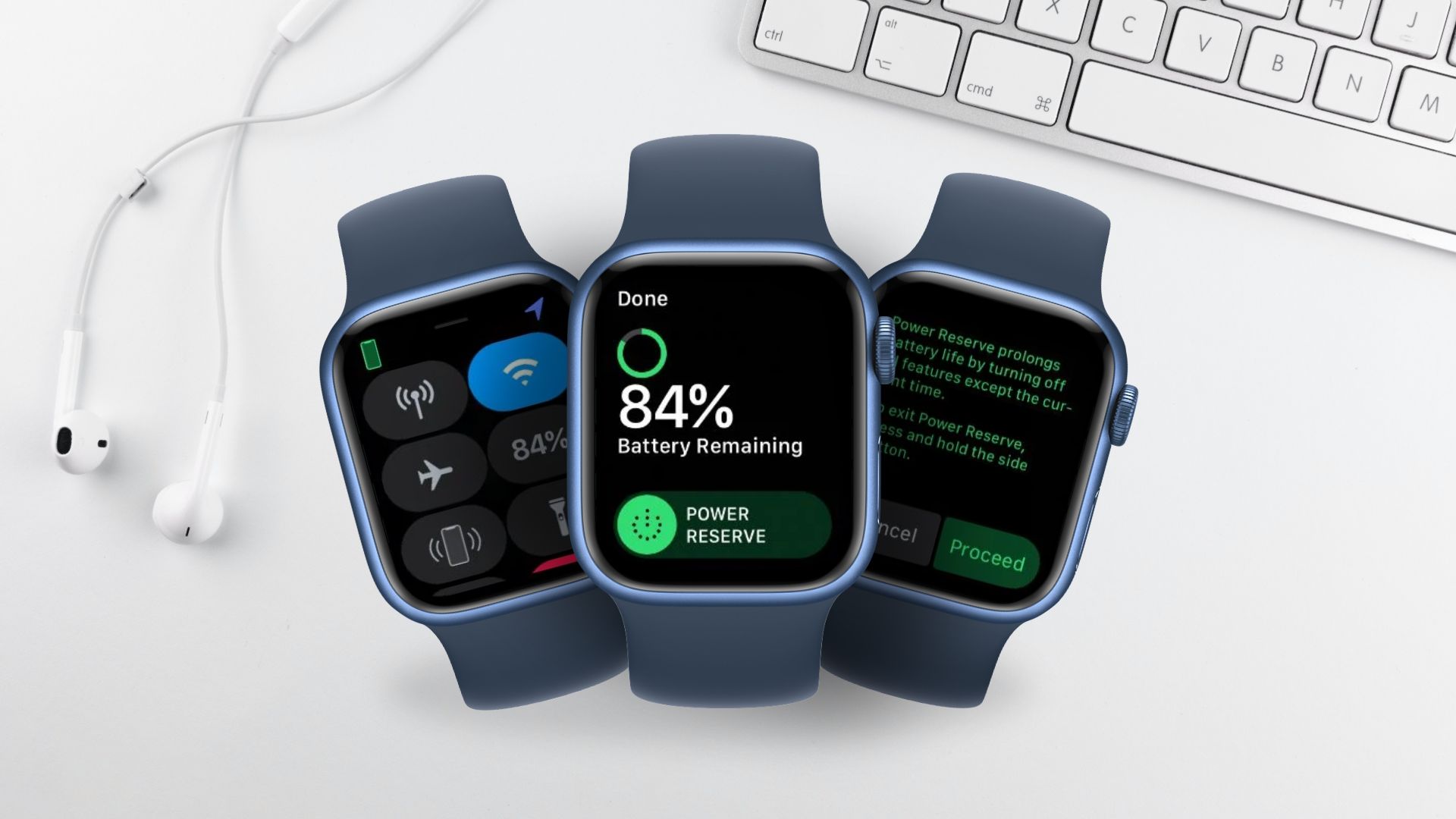 When your Apple Watch's battery level dips below 10%, it warns you and asks if you want to activate Power Reserve. When your watch's battery runs out, it goes into Power Reserve mode, and a low battery symbol displays next to the clock.
The Apple Watch's Power Reserve feature allows you to view the time while conserving battery life. When your Apple Watch is in Power Reserve, push the side button to see the current time. Your Apple Watch and iPhone will not interact under Power Reserve, and you will be unable to use other watch functionalities.
To activate Power Reserve, follow these steps:
To access Control Center, swipe up on the watch face
The battery percentage should now be tapped
After dragging the Power Reserve slider, press Proceed
How to turn off power reserve on your Apple Watch:
Hold down the side button until the Apple logo appears
Allow for a restart of your Apple Watch
It's possible that you'll need to charge your Apple Watch first.
How you will get the most out of your Apple Watch battery
The amount of time a device can function before it has to be recharged is referred to as "battery life." The "battery lifetime" is the period of time a battery lasts before it stops working. The combination of activities you do with your smartphone is one aspect that affects battery life and lifetime. There are strategies to extend the battery life of your cellphone regardless of how you use it.
The longevity of a battery is determined by its "chemical age," which is more than simply time. It takes into account a variety of criteria, such as the number of charge cycles and how it was handled
When storing Apple Watch for a long time, for example, keep it half-charged. Also, try to avoid charging or leaving Apple Watch in hot conditions for long periods of time, especially direct sun exposure.
If your Apple Watch refuses to charge:
Tip: Use the charging wire that came originally with your Apple Watch if you're using a third-party charging stand.
If your Apple Watch won't charge, or perhaps you see a notice on your watch saying that charging with this accessory isn't supported,
follow these steps:
Ensure that the Apple Magnetic Charging Cable or USB-C Magnetic Fast Charging Cable is fully inserted into the USB Power Adapter and that the adapter is fully inserted into a power outlet
Make sure you're charging your Apple Watch with the Apple Magnetic Charging Cable or the USB-C Magnetic Fast Charging Cable that comes with it
Remove the plastic wrap from both sides of the charger completely
Make sure your Apple Watch's back and the magnetic charger are both clean.
Place your Apple Watch backward on the charger. The magnets on the charger should align your Apple Watch, and you should see a green lightning bolt on the watch face
Force your Apple Watch to reset if it still won't charge. Then, for a minimum of ten seconds, or until you see the Apple logo, press and then hold both the side button and the Digital Crown.
Note: Changing the Apple Watch Magnetic Charging Cable or the USB-C Magnetic Fast Charging Cable, as well as the USB Power Adapter, may help. If your Apple Watch runs out of battery life, you may need to wait a few minutes for the green lightning bolt to show once you start charging it.
Concluding statements
We all enjoy our Apple Watches, and that is why it is essential to keep our fancy tech-forward charged adequately. Thus, ensuring proper operation of our wrist companions. We hope by now you know how to charge Apple watch and increase its battery life.