Category:
How to Clean Apple Watch Sport Loop Band
We independently research, test, review, and recommend the best products. As an Amazon Associate we earn from qualifying purchases.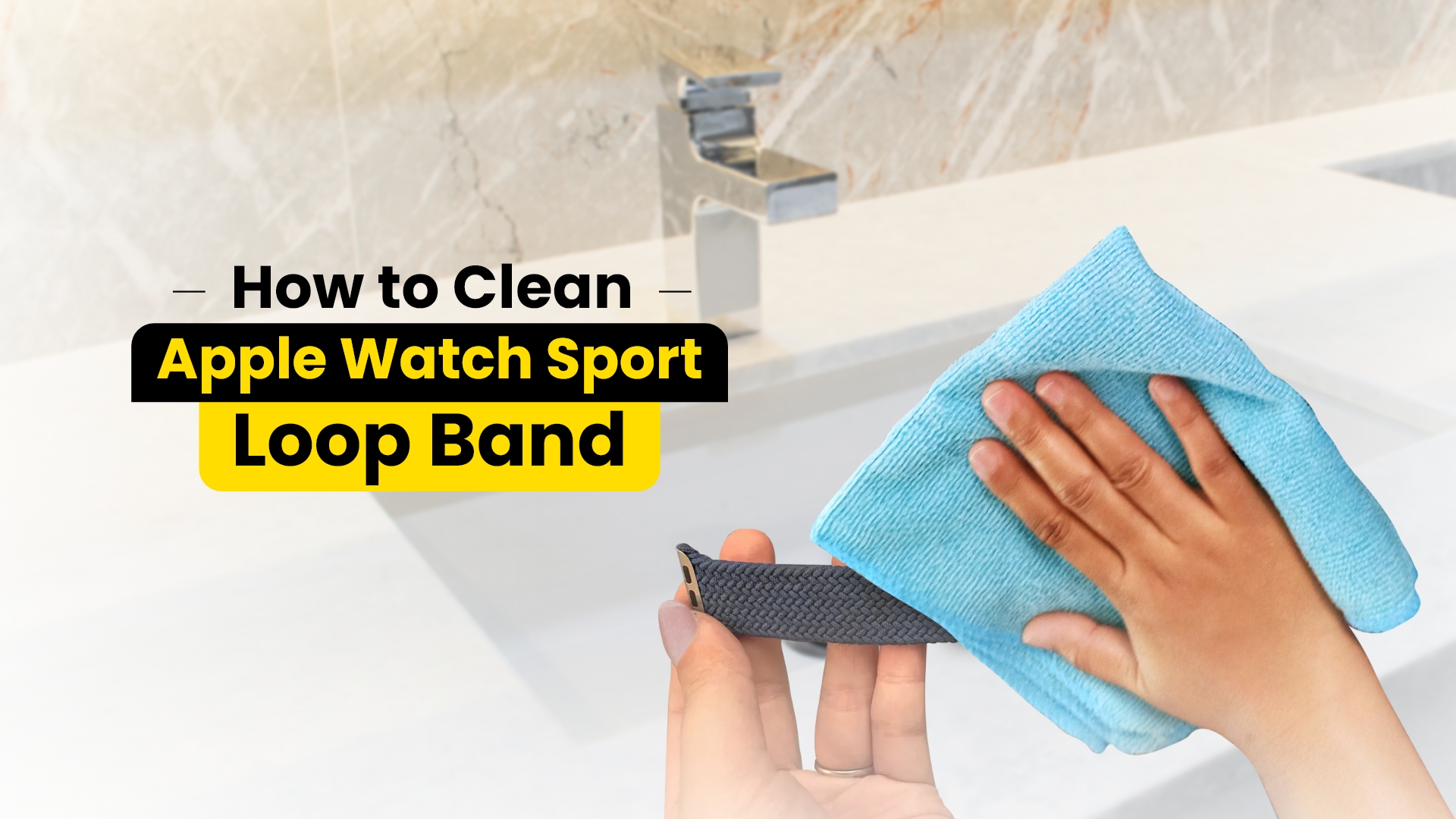 Unsurprisingly, there are proper and improper ways to clean Apple Watch accessories. This is also true of the Sport Loop Apple Watch bands. Risky cleaning agents can damage your pricey watch band and irritate your skin. Today, we will explain how to clean Apple Watch sport loop band.
Check out how to clean Apple Watch Sport Loop band
The Apple Watch Sport Loop band includes an inner fleece layer for added comfort and is constructed of two layers of nylon. Your Sport Loop band should be cleaned frequently since it can collect perspiration and skin oils.
The best way to clean Apple Watch band is to start by taking off the Sport Loop band from your watch before cleaning it. Read on to find out exactly how.
Here is a rundown on how to clean Apple Watch Sport Loop band more easily
Take the Sport Loop band off
Make sure to use lukewarm water and soap to wet a clean cloth.
Gently scrub the band with the towel to eliminate any dirt or debris.
After cleaning the band of any dirt or grime, rinse it with clean water.
Before placing it back on your watch, let it air dry.
Finally, put the Sport Loop band back on.
All set. Your Sport Loop band should be clean and tidy by this time.
How to clean Apple Watch Sport Loop band | Do's and Don'ts
Do's
To avoid harming your watch, take the band off before cleaning Apple Watch sport loop.
Sport Loop bands should only be cleaned with mild soap since stronger cleaners can harm the band's material.
Avoid getting the band excessively moist because doing so might eventually cause the material to degrade.
You might need to repeat the cleaning procedure a few times if your Sport Loop band is filthy.
After thoroughly drying it by letting it air dry, place the Sport Loop band back on your watch.
Don'ts
Avoid using abrasive cleaners or solvents on your Sport Loop band since they may harm the fabric.
Avoid putting your Sport Loop band in the washer or dryer since doing so can potentially cause harm.
Avoid letting your Sport Loop band sit in water for an extended time because this might damage the fabric.
Best Apple Watch Sport Loop band replacements
One of the most recent bands that came with the Apple Watch Series 3 in late 2017 was the Sport Loop. It adjusts even more quickly than the Sport Band. Additionally, since the strap never rests entirely on your skin, the Sport Loop doesn't suffer from sweat buildup. There is airflow between the band and your skin, thanks to the Velcro bits.
Here is a list of the top Apple Watch Sport Loop bands we've tested
Our top pick: Geoumy 3 Pack Sport Loop Stretchy Nylon Bands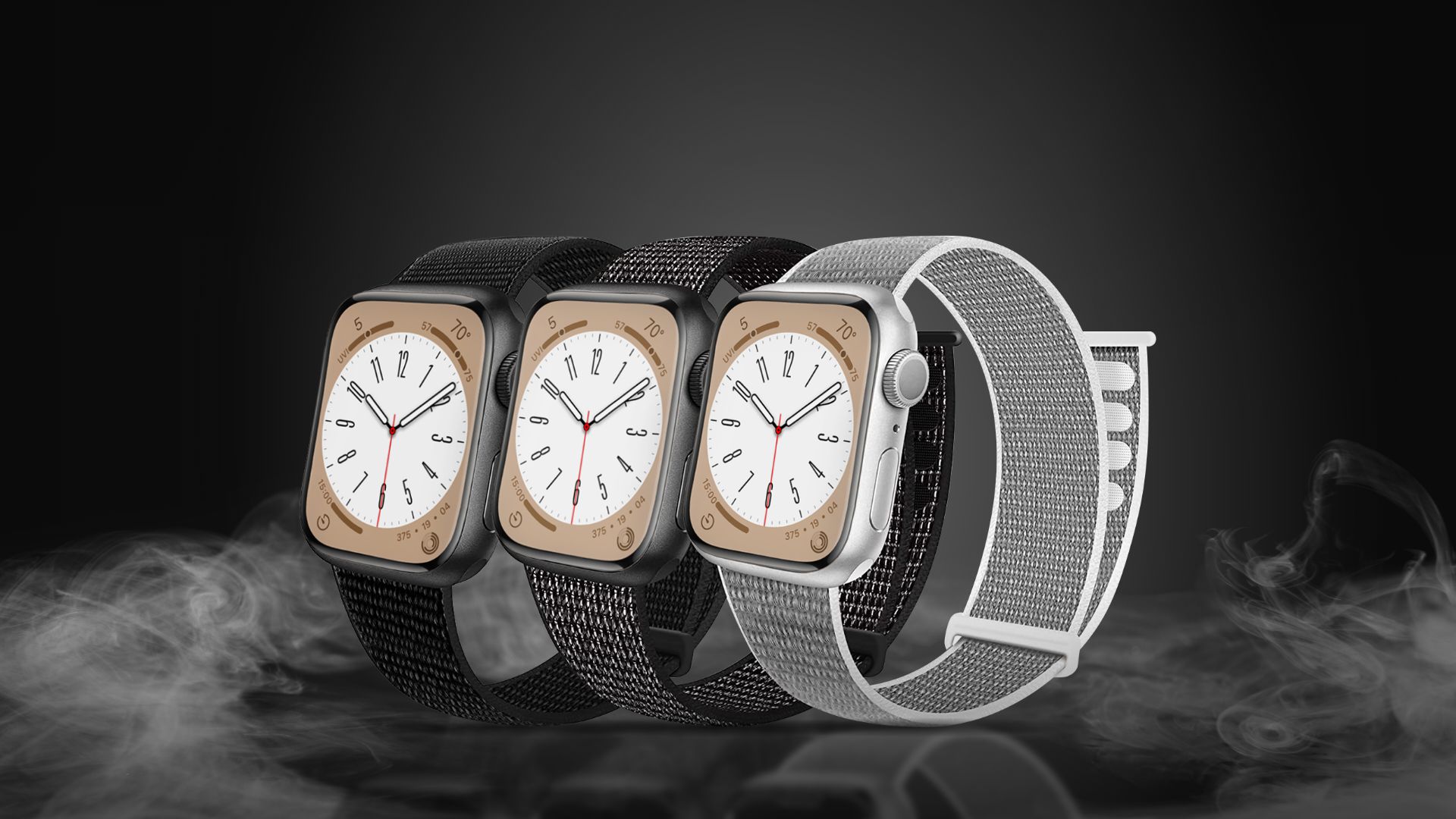 [Designed to wear seamlessly] Two powerful nylon bands are bonded to one other for double protection in this unique design, which is patent-pending. The sports nylon wristband includes a hook and loop closure for quick and simple adjustability.
[Premium woven smooth nylon] Geoumy Nylon is a naturally cooling fabric, and the double-layer weave of the strap is gentle on the skin as opposed to heavy metal. Stretch bracelet wrist bands and fits snugly without being constricting. Soft, breathable, and lightweight design.
[Pick a color to match your mood] Geoumy offers three stylish watch strap colors in one set. You may select various color combinations to complement your outfit for work or any sporting event.
[Applicable to all models] The lug widths of our Nylon Geoumy bands can be 38mm, 40mm, 41mm, 42mm, 44mm, 45mm, or 49mm. Furthermore, All Apple Watch series are compatible with these bands.
Best alternative Apple Watch Sport Loop bands:
GZHISY Sport Loop Nylon Band
Both straps included with these Sport Loop bands are strong hook-and-loop fasteners. They are double-reinforced to prevent the smartwatch from dropping and to devotedly safeguard your possessions. The skin-friendly, quick-drying, and simple-to-clean double-layer weave straps provide a comfortable, breathable fit. Compatible with Apple Watch 38mm-49mm.
Oxwallen Sport Loop Nylon Band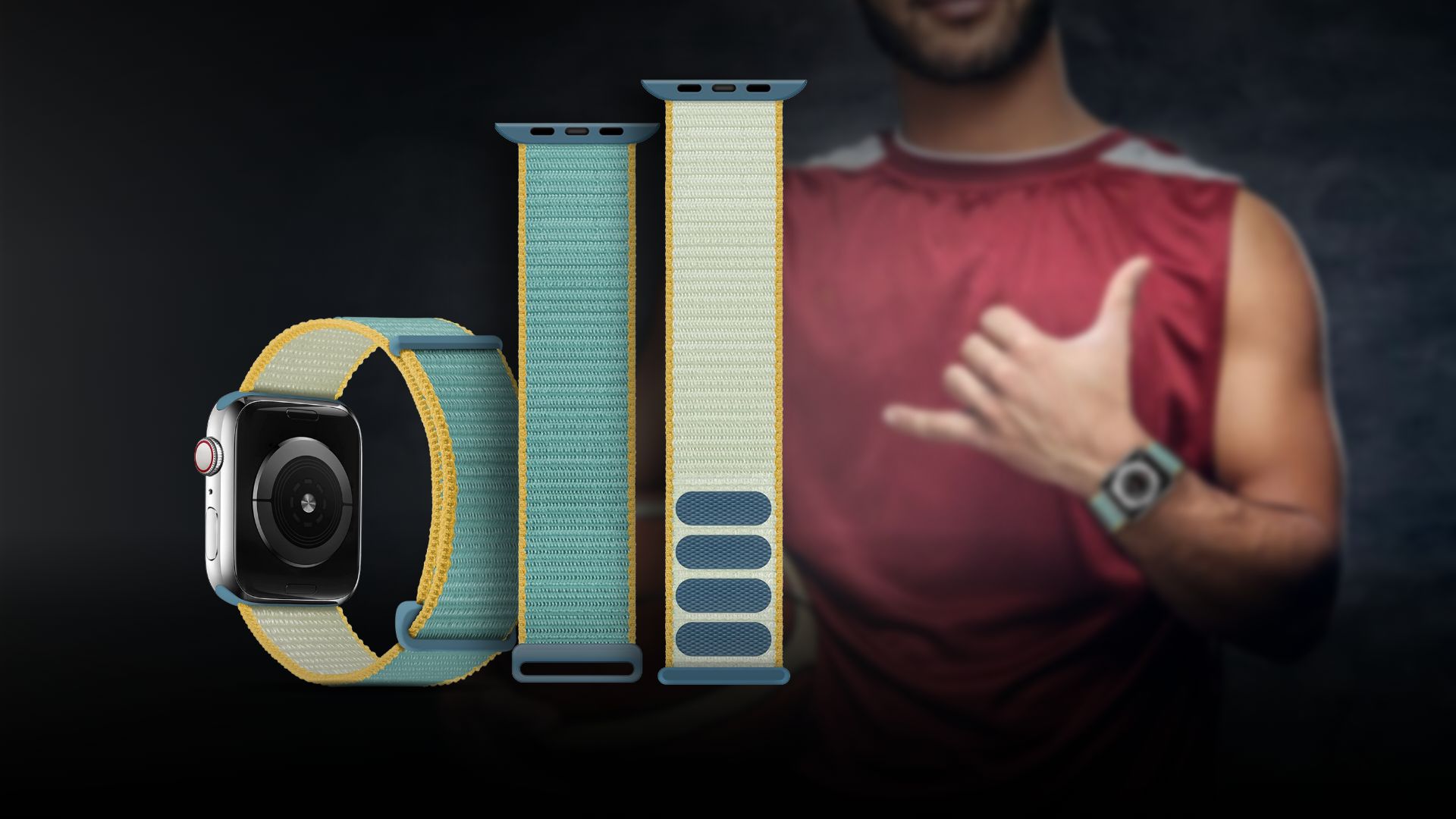 These are skin-friendly, soft, and manufactured with a double-layer weave strap that allows perspiration to evaporate rapidly. Comfortable Sport Watch Strap with the ability to quickly and simply alter the length to eliminate too-tight or too-loose fits. Compatible with Apple Watch 38mm-49mm.
Apple Sport Loop Watch Band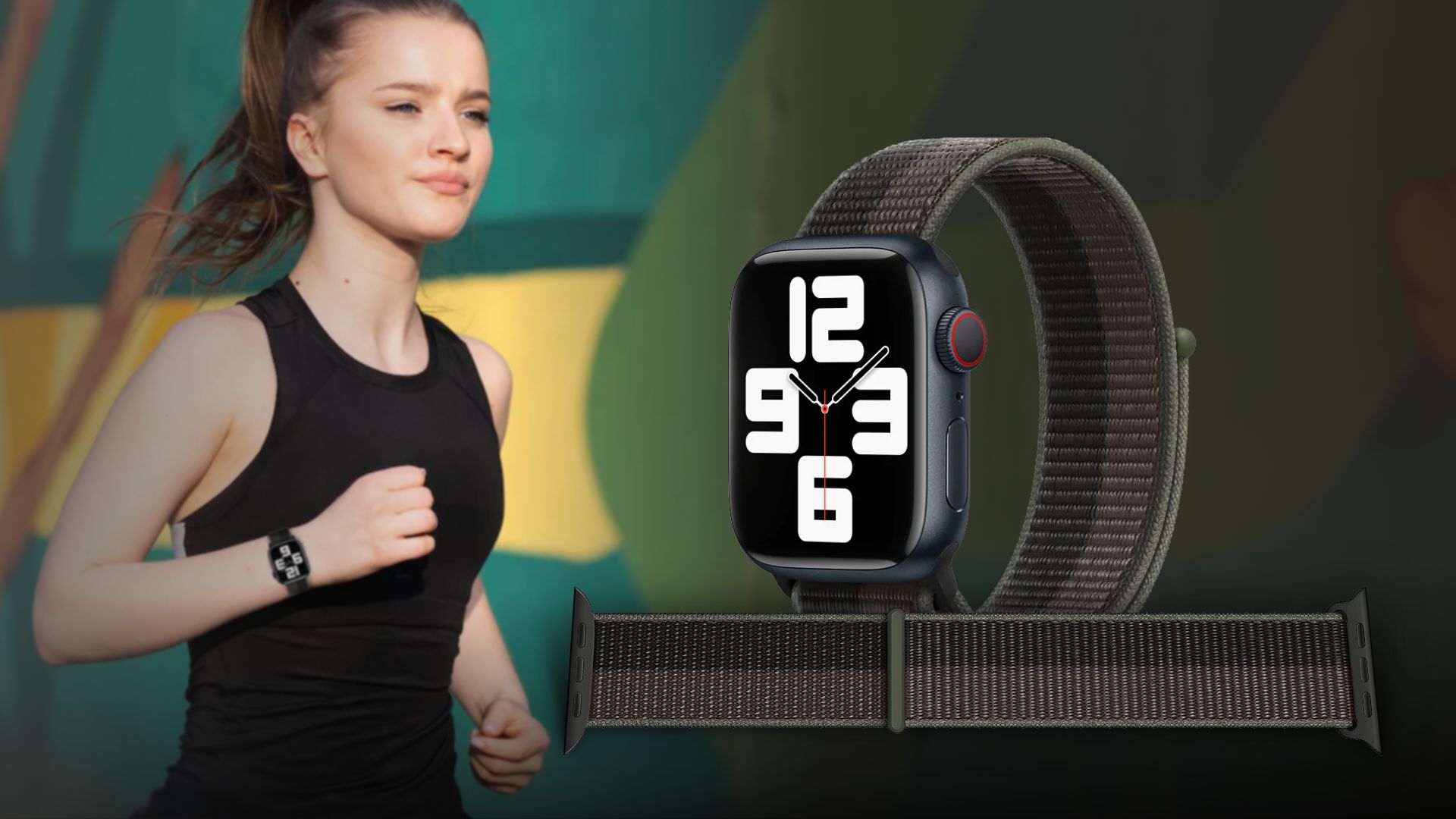 This sport loop band from Apple has a hook-and-loop clasp for quick and straightforward adjustment and is soft, breathable, and lightweight. Dense loops in the double-layer nylon weave's skin side give gentle cushioning while letting moisture escape. Regular Bands are compatible with 38mm- 41mm.
PumpRush Solo Sport Loop Band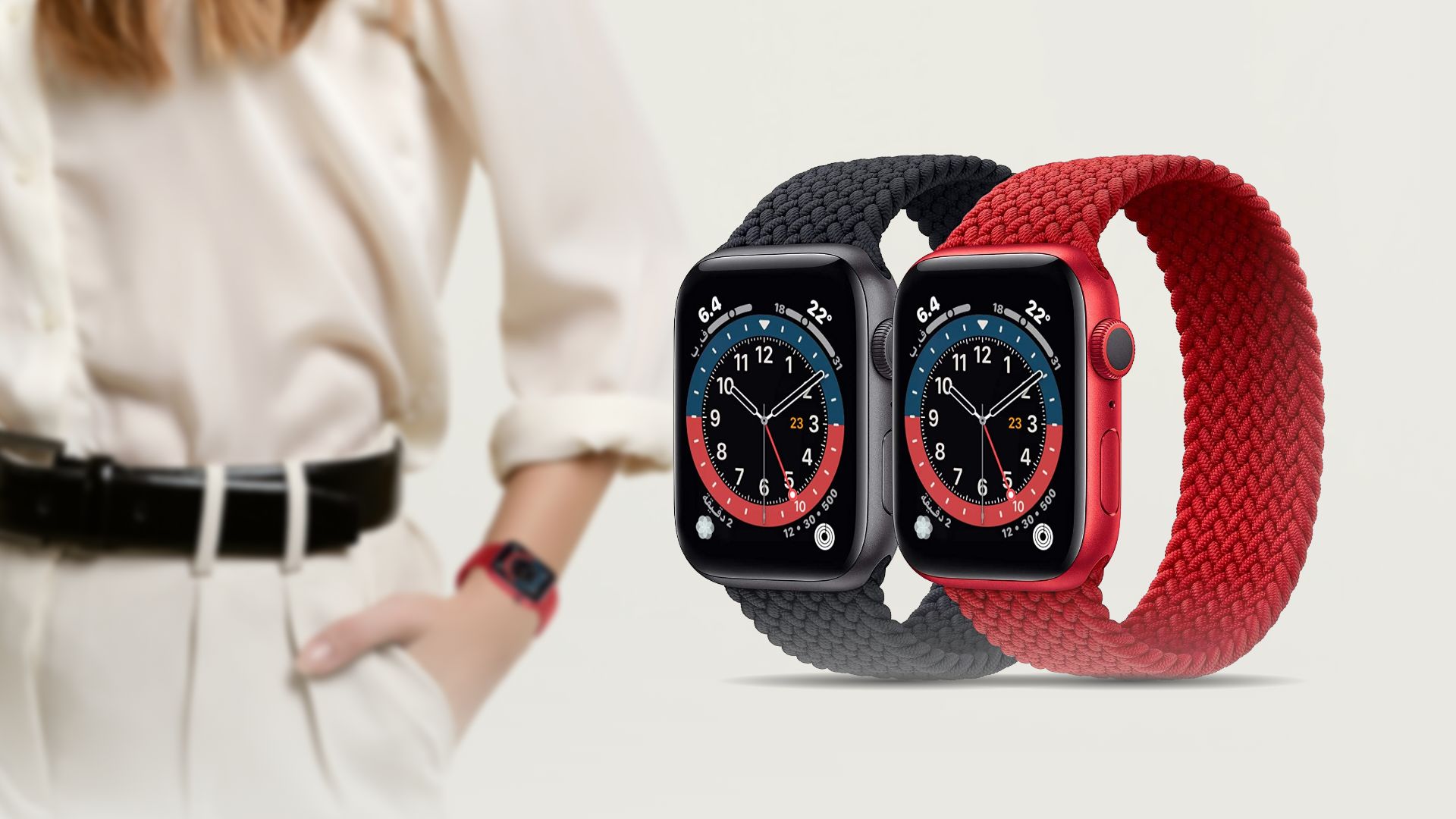 These braided Solo Loop bands have a distinctive, flexible shape to suit your wrist. Comfortable to wear because of its skin-friendly, strong, breathable, and lightweight construction. Compatible with Apple Watch 38mm-45mm.
ENJINER Sport Loop Nylon Band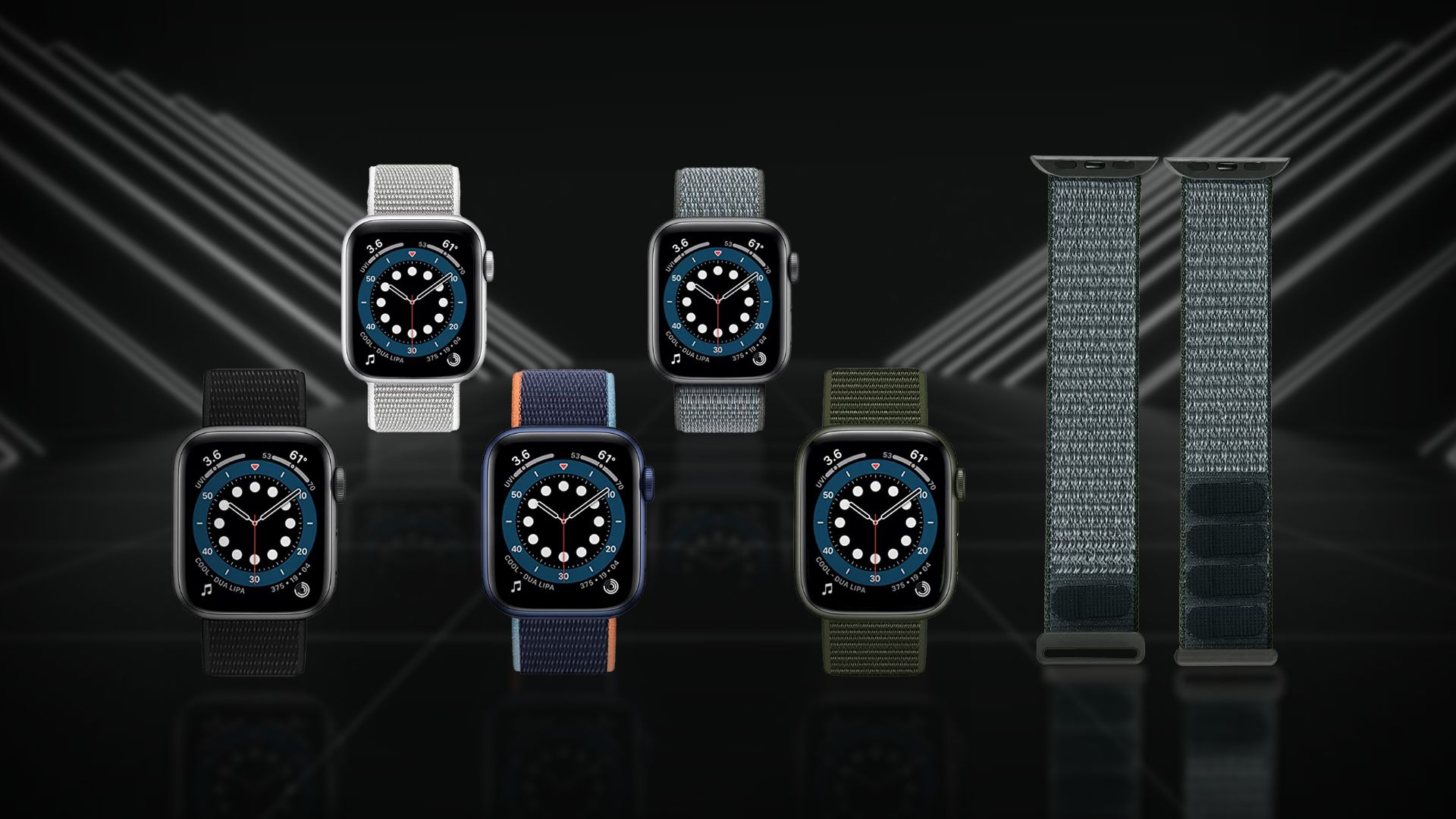 These offer a strong hook-and-loop fastener that closes swiftly. The updated double-layer woven design uses premium materials to swiftly let perspiration evaporate, relieve wrist strain, and provide all-day comfort and breathability. Compatible with Apple Watch 38mm-49mm.
ZRDESIGN Ultra Wide Black Nylon Watch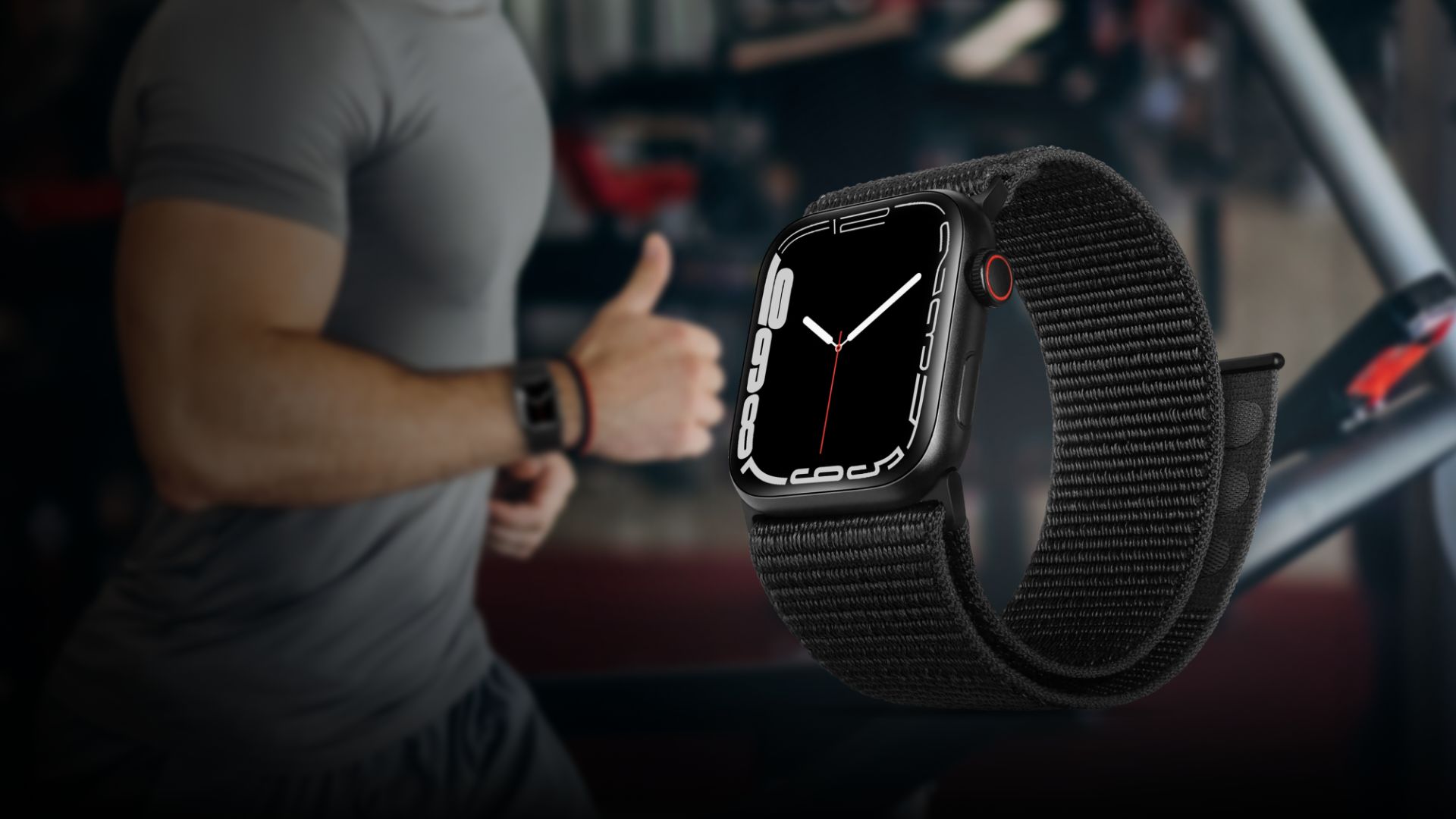 This is merged with high-grade black, which is more high-end and fashionable. These multi-purpose nylon sports loop band is soft, firm, and cozy to wear. It is non-itching and very kind to the skin, invigorating and breathable. Apple Watch 38mm-45mm.
In summarization
You can wear the Apple Watch Sport Loop all day long since it is useful and cozy. However, they will become soiled and require cleaning, just like other materials.
We demonstrated in this post how to clean Apple Watch Sport Loop band with a few standard procedures. Your Sport Loop band will continue to appear brand-new with little maintenance.
On the other hand, check our suggestions for best Apple Watch bands for sensitive skin.
Additionally, we urge you to check out how to clean white Apple Watch bands or silicone Apple Watch bands to better manage your straps.