Category:
How to Show Battery Percentage on iPhone 12- A Complete Guide
We independently research, test, review, and recommend the best products. As an Amazon Associate we earn from qualifying purchases.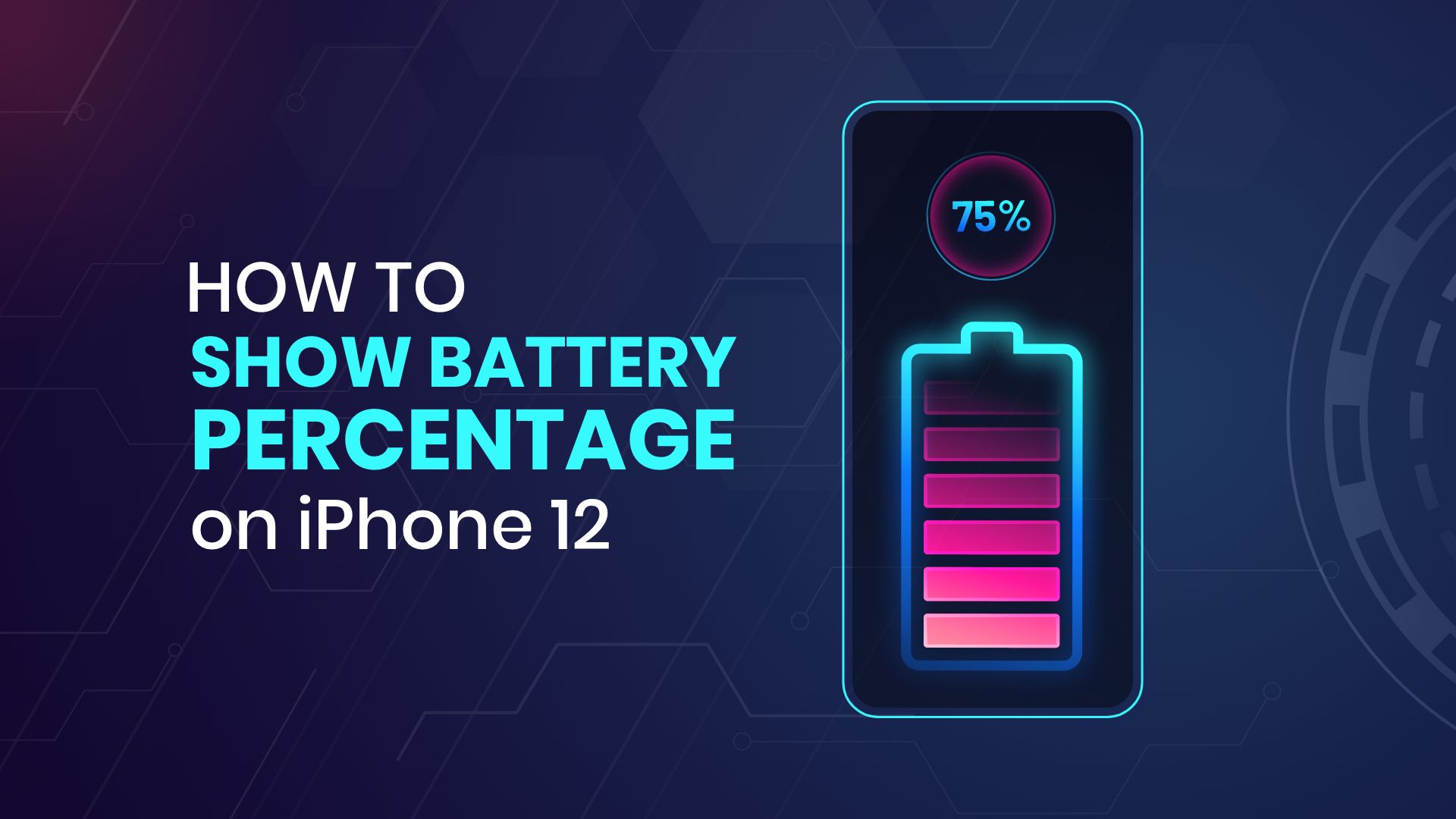 Because all models with Face ID have a large notch at the top, there isn't enough place to show the battery percentage. The good news is there are various methods for determining the remaining battery life on your iPhone. Continue reading to find out how to show battery percentage on iPhone 12.
How to show battery percentage on iPhone 12 using 5 methods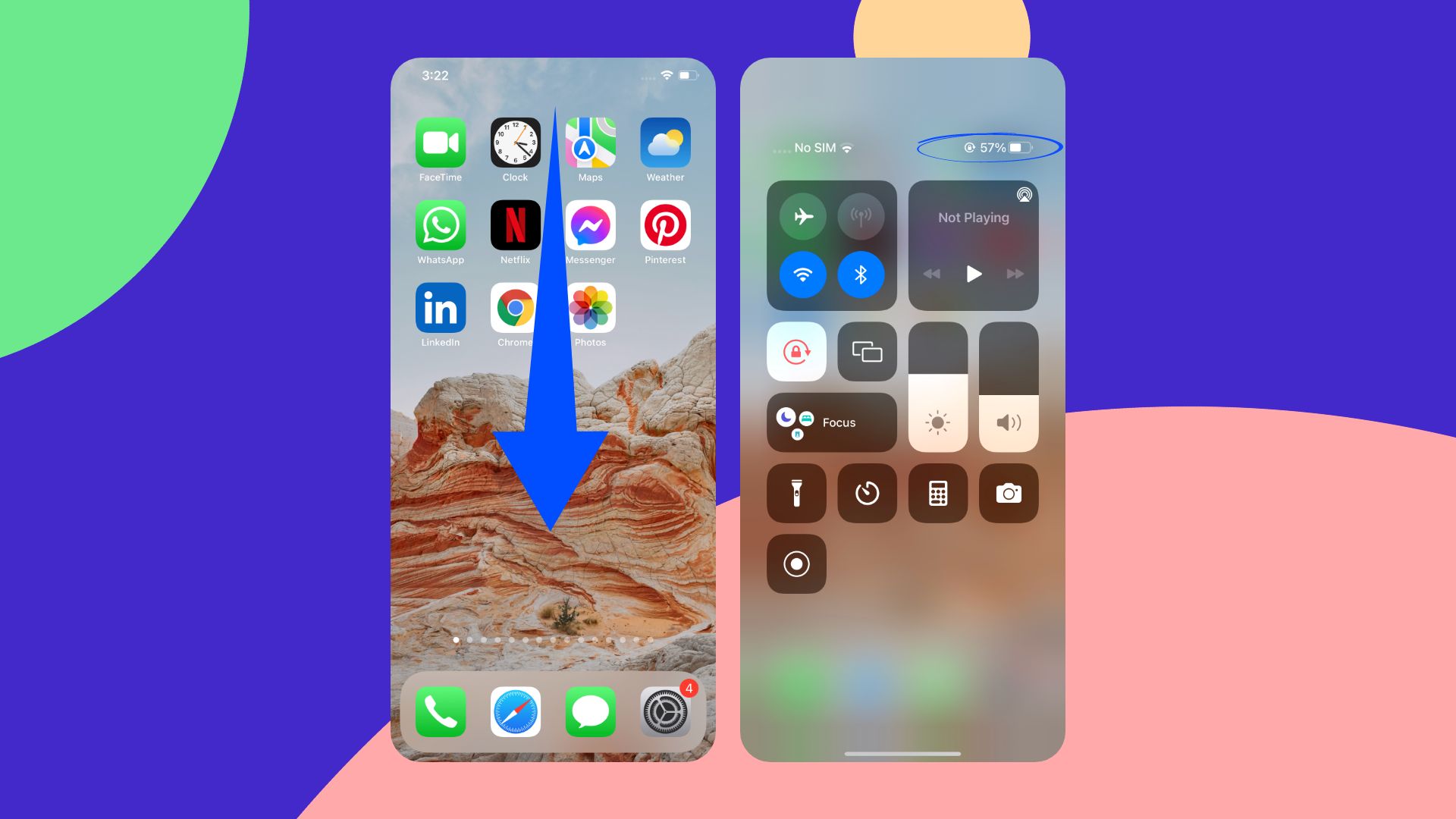 We all know the cost of replacing batteries for iPhones. Therefore, it is essential to understand what sate the battery health is from time to time. If you've been using previous iPhone models without the use of Face ID and just recently got your hands on an iPhone 12, you might have noticed that the iPhone battery percentage is actually no longer shown in the status bar.
Also Read: How to Turn on Flash Notification on iPhone 12 – All Models
In this post, we will explain how you can instantly know your battery level on iPhone using:
View the Battery Percentage by Swiping down
Addition of Battery Widget
Use Siri
Begin charging your iPhone
Utilize Third-Party Applications
How to show battery percentage on iPhone 12 by swiping down on your iPhone
No matter what you're doing on your iPhone, you can open the control center to check the battery indication. Simply swipe down from your phone's top right corner, and the battery percentage will appear next to the battery icon. This approach has the benefit of being accessible and quick and allowing you to monitor your phone's battery state even while it is locked. When the phone is locked, you must authorize access in settings to check the percentage.
Swipe down from the very top-right corner of your iPhone with Face ID
If you happen to have an iPhone with a Home button, you can do the following:
Toggle on Battery Percentage in Settings > Battery.
Addition of Battery Widget on your iPhone
If you wish to see the battery percentage on your iPhone 12 all of the time, this solution is ideal. Users who don't wish to add a separate battery widget may instead slide left-to-right on the home screen to unveil the Today View, which displays all Apple app widgets, including the battery widgets that indicate current battery percentages. The battery widget may be hidden in this view until you scroll down. As a result, you can move it to the top to make it more visible.
Touch and hold the backdrop of the Home Screen until the applications begin to jitter
At the top of the screen, hit the Add Widget icon, then scroll down and tap Batteries
To see the size options, swipe left and right between the widgets
Information is shown differently depending on the size
When you've found the right size, hit Add Widget, then Done.
Use Siri to know battery level
Many may skip this method, but it sometimes can be helpful. Obtaining the battery % through Siri is rather enjoyable utilizing this assistant.
To begin, say "Hey Siri" or tap and hold the Side button on the right side of your iPhone for several seconds. You can use any voice commands below or anything else that is answerable once you've engaged the assistant.
Some questions you can ask Siri regarding battery stats:
How much battery am I left with?
What is the current state of my battery?
Is there any power left in the battery?
What is the battery percentage?
As a result, Siri can display the battery status as text or read it to you loudly and clearly.
Simply charge your phone to know battery level on iPhone 12:
As straightforward as this sounds, if you are wondering how to show battery percentage on iPhone 12, then just charge your iPhone.
You can see the charging percentage on the screen by simply connecting your iPhone 12 to a charging cable or a wireless charger. This strategy, however, will not work until the phone is locked. In addition, you can actually wake up the screen by leaving the phone to charge for a few minutes. Before it returns to date, the current "Charged" level will show for a few moments. Oh, and by the way, when you do remove your iPhone 12 from the charger, the battery % is also shown.
Going for third-party apps
If none of those mentioned above alternatives appeal to you, you may try any of the app store's third-party apps. Most of these apps will display the current battery % of your iPhone in the app or as a widget. The benefit of utilizing third-party apps to track your energy consumption is that they provide detailed information on battery performance. Other characteristics, such as battery voltage, temperature, and usage patterns, are clearly identifiable and may not be present in the other alternatives. Some applications can provide suggestions for extending the battery life of your iPhone depending on your usage habits.
Our suggestions:
(Can be found on the App Store)
This battery meter app is ideal for your iPhone since it's easy, attractive, and customized.
Features:
Widget
Charge Notifications
A graph of usage
In conclusion
We hope this post will make it straightforward for you to easily view battery health on your iPhone 12. With these mentioned methods, we believe you can increase your iPhone 12 battery percentage.