Category:
How to Connect Galaxy Buds to iPhone
We independently research, test, review, and recommend the best products. As an Amazon Associate we earn from qualifying purchases.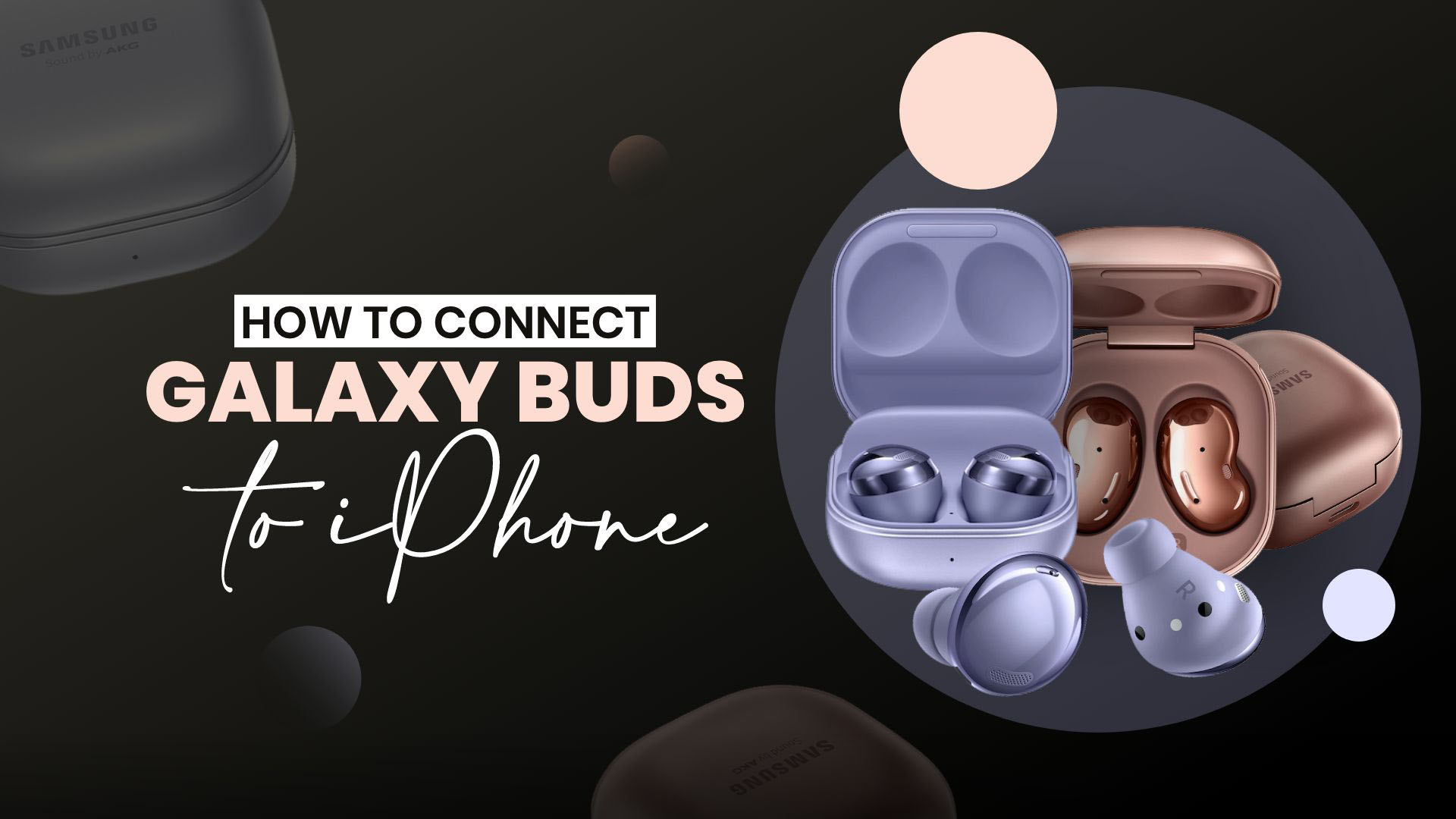 Samsung Galaxy Buds can be the top choice if you're shopping for one of the most viable wireless headsets with the smallest form factor. It is robust, handy, and a capable competitor against most earbuds on the tech market, including the Apple AirPods. So, is it possible to pair your Galaxy Buds with your iPhone? And the answer is yes. We will tell you how to connect Galaxy Buds to iPhone. It is super easy and doesn't need any additional hardware.
How to connect Galaxy Buds to iPhone: Step-by-step process
Do Samsung earbuds work with iPhone? We already know that it does. However, you have to do a couple of tasks before you can start pairing your Galaxy Buds with an iPhone. First and foremost, you need to ensure that your Galaxy Buds have enough charge to work. Next, you need to hold your Galaxy Buds with the case closer to your iPhone.
Furthermore, the process of pairing your Galaxy Buds to your iPad is the same as that of your iPhone.
Step-by-step process on how to pair Samsung Galaxy Buds to iPhone:
Launch the 'Settings' app of the iPhone
Scroll down and select 'Bluetooth'
Next, turn on the toggle for Bluetooth
Then open the lid of your Galaxy Buds' case to turn on its pairing mode
On your iPhone, look for the name of your Galaxy Buds under the 'Other Devices' option and tap on it
Once your earbuds are paired, it will appear under the 'My Devices' section of your iPhone
The LED of the Galaxy Buds case also lights up, indicating a successful connection
How to put Galaxy Buds in pairing mode
Putting the Galaxy Buds in the pairing mode means making it discoverable for your iPhone's Bluetooth. Once your iPhone's earbuds are discoverable, you can pair them together. So, how to make your Samsung earbuds discoverable?
If your Samsung Galaxy Buds are inside the charging case, then opening its lid will put the earbuds in pairing mode. And if the Buds are inside your ears, touch both earbuds until you hear a beep. The beep sound indicates that your earbuds are now in pairing mode.
How to unpair Galaxy Buds from iPhone
Earlier, we learned how to connect Galaxy Buds to iPhone. Now we'll find out how to disconnect them. Once you have paired your Galaxy Buds or any other Bluetooth device with your iPhone, you don't have to go through that process every time. After the first time, the pairing would be completely automatic. However, you can just as easily disconnect any device from your iPhone.
Step-by-step process on how to unpair Galaxy Buds from iPhone:
Open your iPhone's 'Settings' app
Tap on 'Bluetooth' and turn on the Bluetooth toggle switch (if it isn't already)
Now tap on the '(i)' or 'info' icon beside the Bluetooth device that you want to unpair
Then scroll down and tap on the 'Forget This Device' option
Next, tap on the 'Forget Device' option from the pop-up menu to confirm your choice
Dedicated Samsung Galaxy Buds app for iPhone and its features
Once you pair Galaxy Buds with iPhone, you would like to use your device effectively. Use a dedicated app from App Store that helps connect and control Galaxy Buds straight from the iPhone. However, the app comes in handy only if you own Galaxy Buds live or Galaxy Buds+. Currently, supports are not available for users using the Galaxy Buds (SM-R170) model.
Downloading the app from App Store and installing it on your iPhone will give you several remote functions. These functions include earbuds and charging case battery status display, sound equalizer, touchpad control, and many more. It must be noted that the iPhone model has to be 7 or later, and the iOS version must be 10 or higher.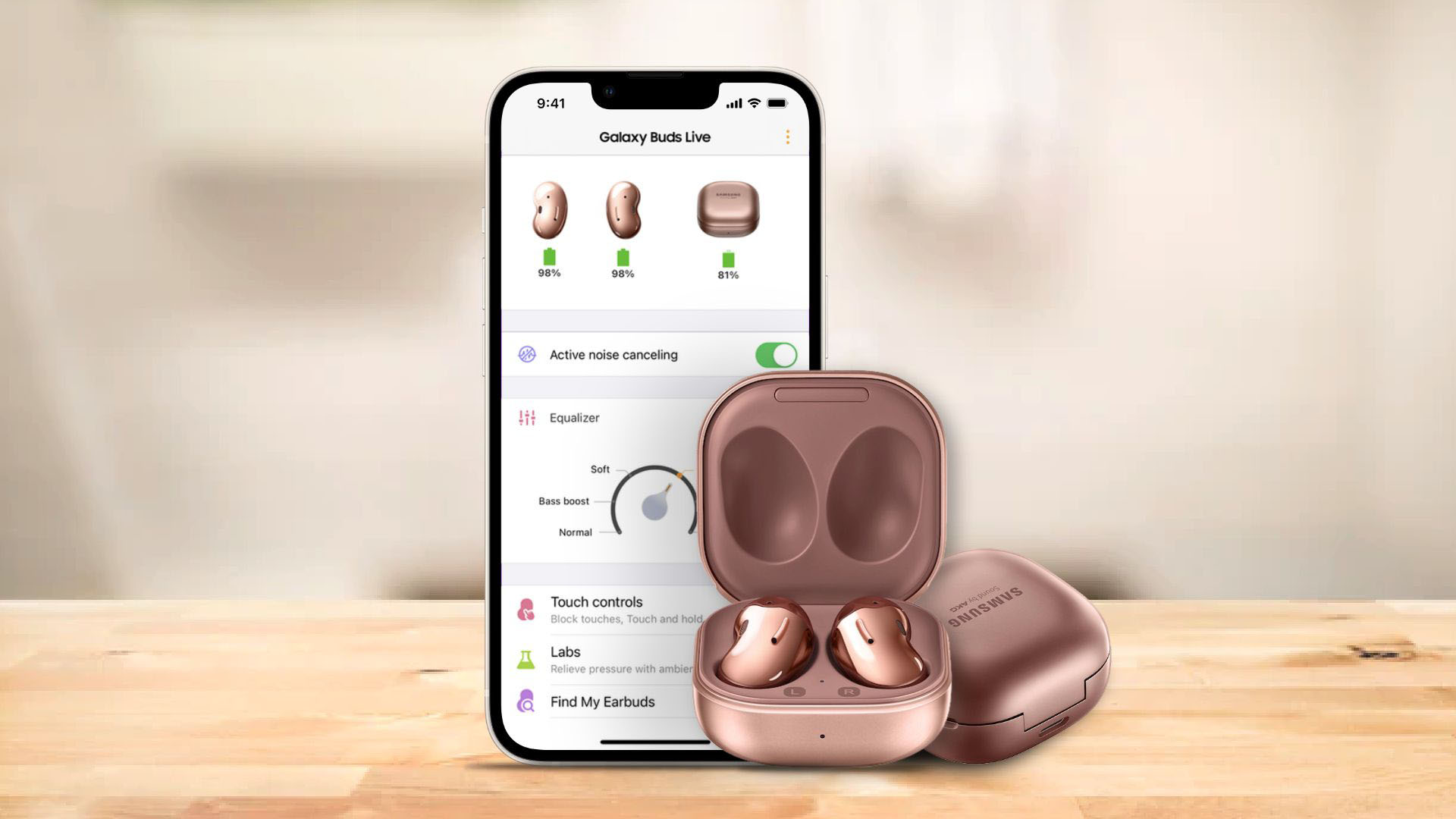 Why Galaxy Buds instead of AirPods?
Before describing the pairing process of Galaxy Buds with the iPhone, let's discuss why one should invest in Galaxy Buds instead of AirPods. Many may ask the same; after all, AirPods are Apple's native wireless headphones and undoubtedly work the best when paired with iPhone. Galaxy Buds, on the other hand, come from Samsung's arsenal.
The main justification for choosing Galaxy Buds over AirPods is its low price point. Galaxy Buds have a price tag of almost one-third of AirPods. The output is pretty uncanny, with Galaxy Buds having a smaller size adding an additional advantage point.
Why my Galaxy Buds is not connecting to my iPhone?
There are instances when your Galaxy Buds won't connect with your iPhone. However, there are a few troubleshooting tips that you could try if your Galaxy Buds are not pairing.
Not enough charge on your Galaxy Buds can cause disconnection. So, charge your earbuds before airing them.
If your Galaxy Buds is already paired with another device, it won't connect to your iPhone. So, unpair it from the other device before trying to pair it with your iPhone.
Alternatively, if there is already an earbud connected to your iPhone, you cannot connect your Galaxy Buds at the same time. You need to disconnect the earlier one to connect with the Galaxy Buds.
Hopefully, these points will fix any issues that you might be facing. However, if your Samsung earbuds are still not connecting, you should take your Galaxy Buds to your nearest Samsun service center.
Why pair Galaxy Buds with an iPhone instead of sticking with wired headphones
Some may argue that Galaxy earbuds or AirPods cut your pocket without mercy, so wired headphones instead are the best. Wired headsets are indeed good to some extent. For instance, with wired ones, you don't have to worry about the battery charge and don't have to connect it with Bluetooth.
Nevertheless, Apple prefers wireless technology for its new phone assemblies. For evidence, they scooped out the 3.5 mm port on their new phone lineups. If you are a wired headphone enthusiast, you now have to have an additional dongle to connect to your new iPhone.
Moreover, many hate dangling wires that often tangle themselves when kept in a pocket or bag. So, the viable solution is to get rid of cables. On top of that, Galaxy earbuds are pretty robust as far as their mechanism, and battery lives are concerned. You can use these hands-free audio buds for about 12 to 13 hours after charging them for only 6 hours; that counts pretty much the whole day.
EndNote
Let's face it; wireless Galaxy Buds are fantastic with their minimalistic, elegant, robust, yet economical characteristics. At this point, you must have got your answer about how to connect Galaxy Buds to iPhone. You also realized that the process is pretty easy, and the outcomes are excellent. So, now the question lies, when are you getting your Galaxy Buds for your iPhone?
Moreover, are you curious about how to connect Galaxy Buds with devices other than your iPhone?