Category:
How to Turn Off Green Light on Apple Watch
We independently research, test, review, and recommend the best products. As an Amazon Associate we earn from qualifying purchases.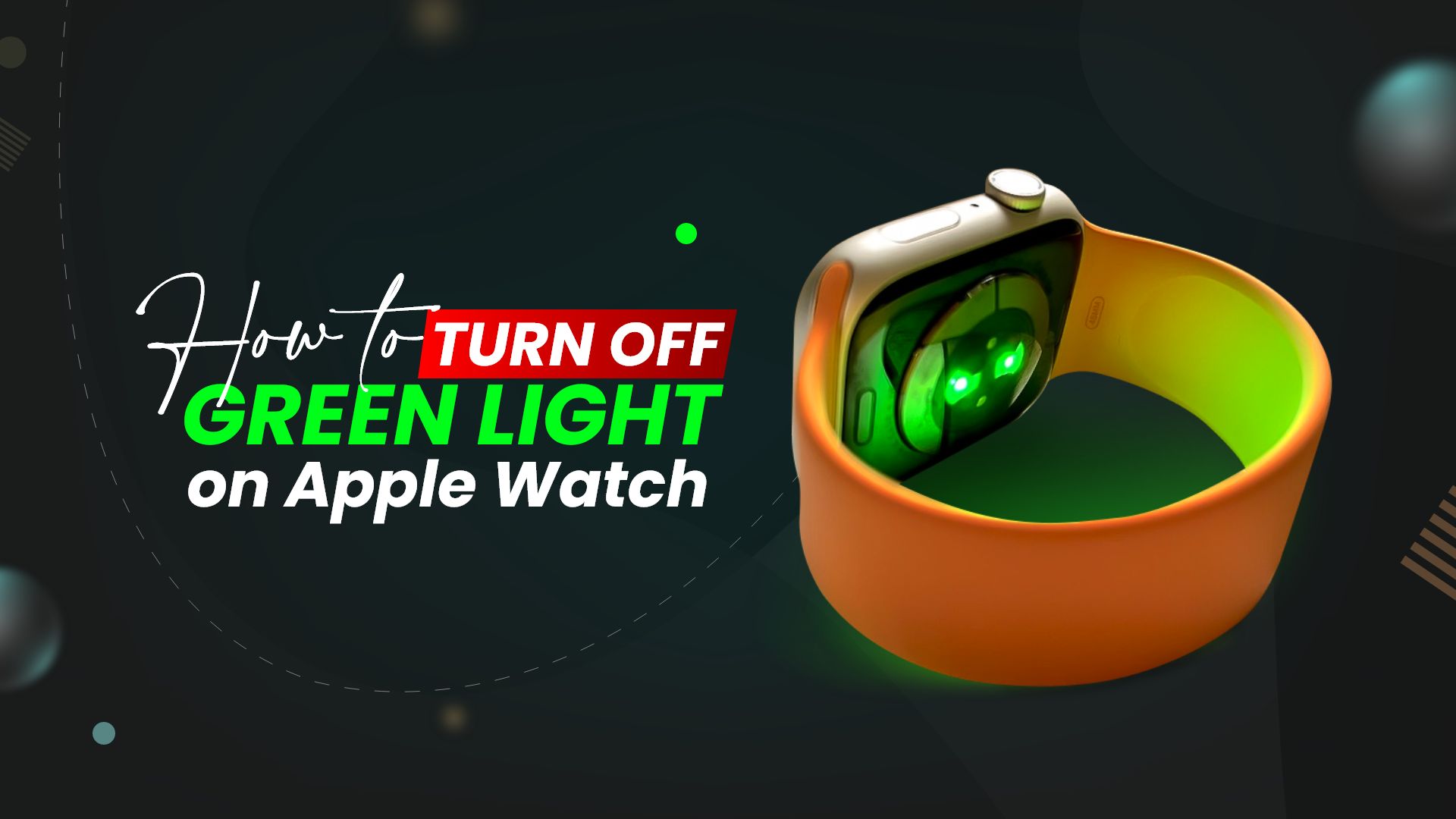 Apple Watch is great for health and fitness tracking; we all know that. It houses almost every sensor a smartwatch can compile and backs them up with superb applications. Most of the sensors are located at the back of the watch, where you might've seen a green light blinking all the time. And if you're one of the persons annoyed with the constant flashing and wondering how to turn off green light on Apple Watch, this is for you.
The green light on Apple Watch is the heart rate sensor. Since it's an inbuilt sensor that runs while wearing the watch, the light is turned on all the time. As a result, there's no direct switch or setting to turn off the green light without disabling heart-rate tracking. With that in mind, let's find out how to turn off this sensor on the back of an Apple Watch.
Why is there a green light on the Apple Watch & what does it mean?
If you're wondering what is the green light on my Apple Watch like most, here's a brief answer. Apple Watch's green light on the back is essentially a heart rate sensor, allowing it to measure the user's heart rate constantly. This optical heart sensor works by lighting up while in touch with your skin. It calculates the data and keeps it on your Apple Watch.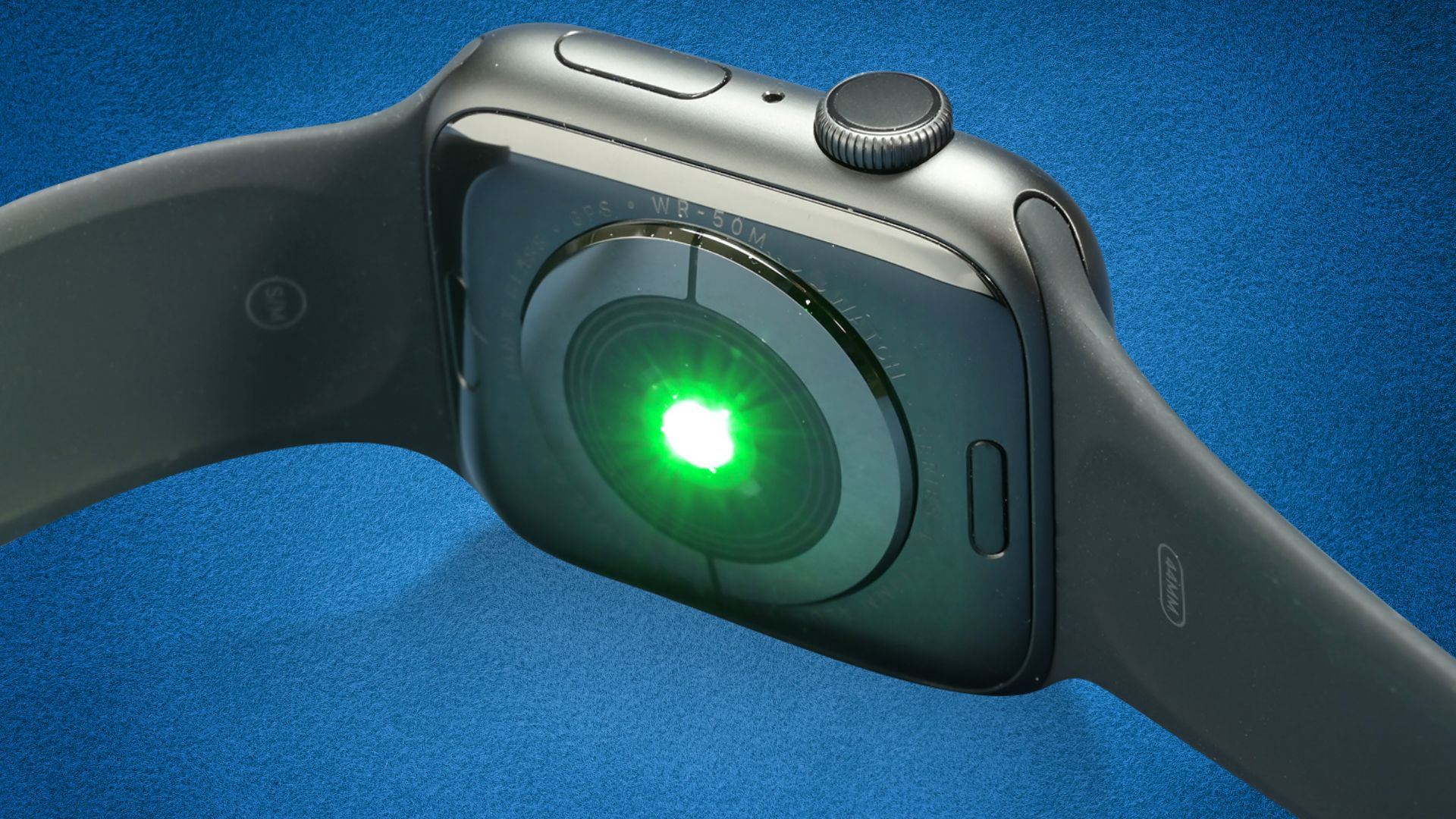 How does the green light work? It constantly flashes on your wrist skin and illuminates to evaluate the blood flow. Based on the calculations, the sensor seamlessly updates your heartbeats per minute on both your watch and iPhone.
Along with your Apple Watch's green light, there's also an occasional red light on the back. Its function is to measure the blood oxygen level of the user. Both of these optical sensors work continuously to keep your health data up to date and record it on your iPhone. Therefore, disabling these light sensors will result in recording heart rate and oxygen level no more.
Learn how to turn off green light on Apple Watch using the Watch app
The Watch app is Apple's native solution for their watches. You can pair Apple Watch with your iPhone by installing it and then sync all data of the watch to your phone. You can also use it to turn off sensors on Apple Watch and tweak other settings. This app makes it easier to customize your Apple Watch than having to do it on the watch itself.
We've answered what does the green light on your Apple Watch mean; now, we're going to show you how to turn it off. Please note that once you turn the green light off, you won't receive your heart rate data anymore.
Here's how to disable the green light on Apple Watch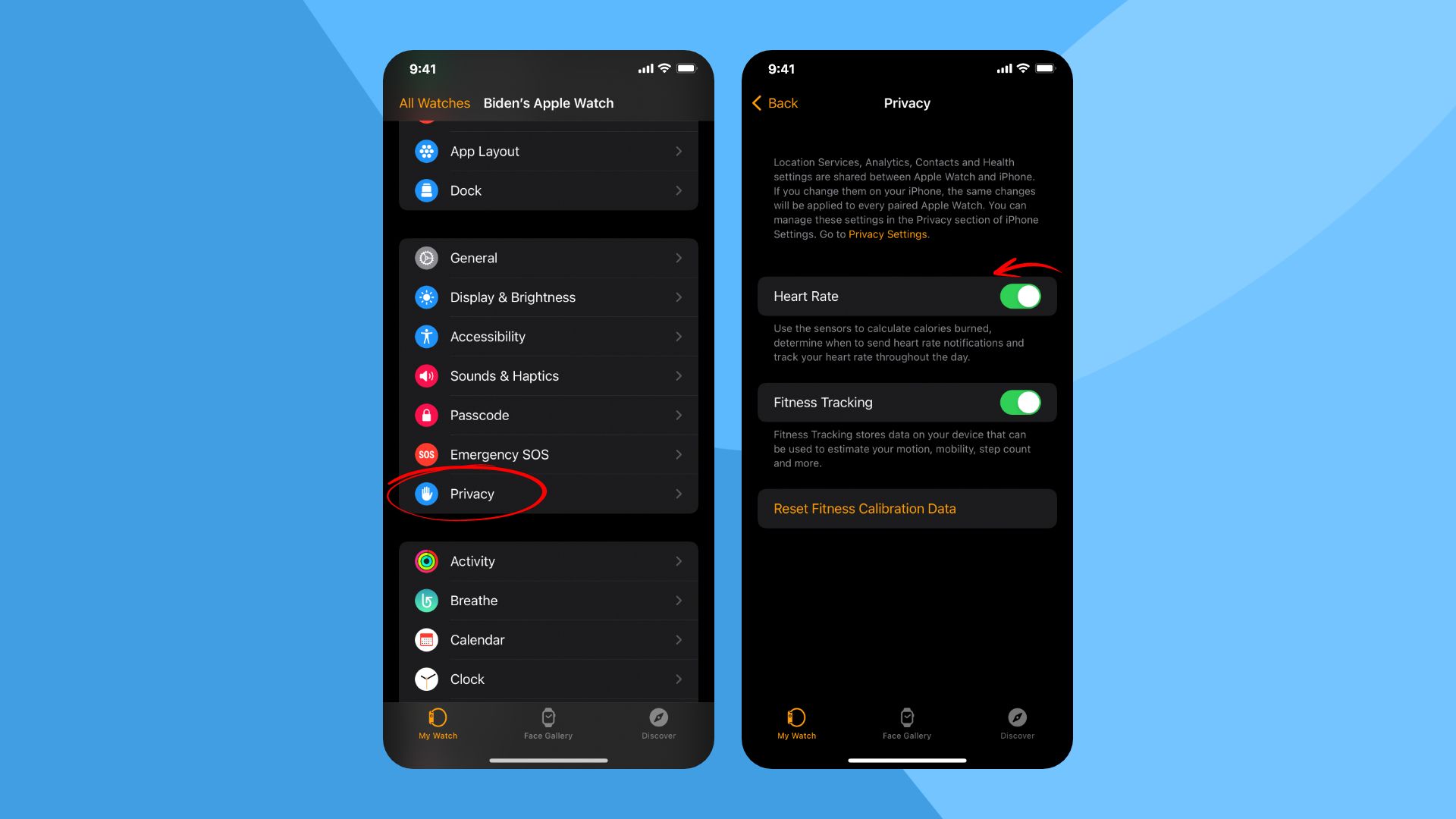 On your iPhone, launch the Watch app.
From the My Watch tab, scroll down and go to Privacy.
And toggle the switch for "Heart Rate" to turn it off. The green light on the watch's back should be off now.
Why does my Apple Watch light up green?
This green light on your watch is the optical heart rate sensor. Whenever it's lighting up, it measures the blood flow and calculates your heartbeats per minute. This data is constantly updated and stored on both the watch and the paired iPhone, which is why the green light keeps flashing all the time.
Wrap up
Along with learning how to turn off green light on Apple Watch, we've looked at what it means and its functions. The sensors on the Apple Watch are extremely accurate, and they can assist greatly in keeping up a healthy lifestyle. And it's not just heart rates and oxygen levels; you can even record ECG, track cardio fitness, count steps and calories burned, etc.
Read More: