Category:
How to Change Apple Watch Notification Sound
We independently research, test, review, and recommend the best products. As an Amazon Associate we earn from qualifying purchases.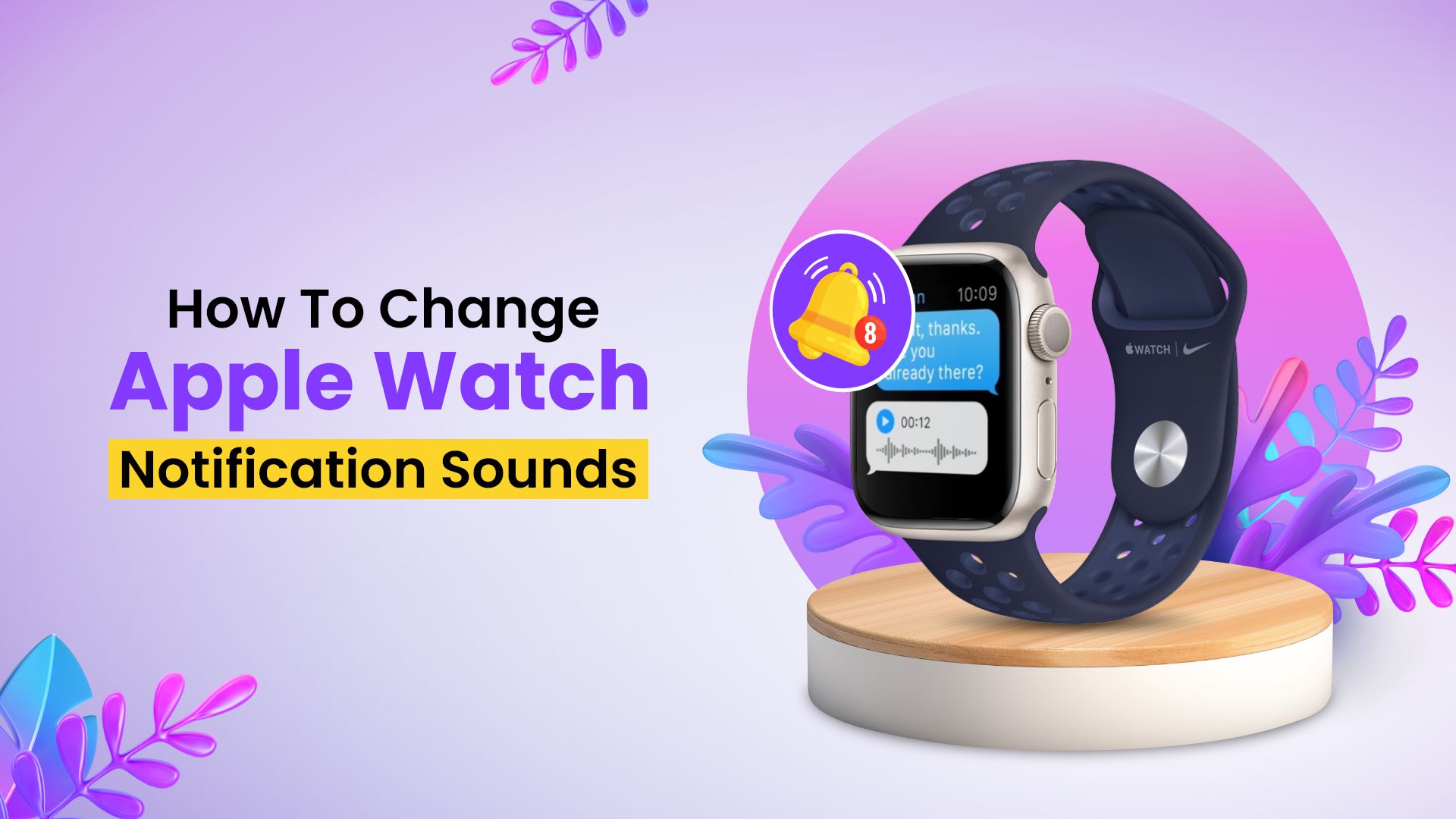 Apple Watch is arguably the best of smart wearables for tracking activities, workouts, and monitoring health. Along with activity records, you also get notifications for your messages, calls, emails, etc. from your iPhone; all you need is the WatchOS. So what if you wanted to know how to change Apple Watch notification sound? In this simple how-to guide, we're going to discuss and explore all the possible ways to customize Apple Watch notifications and their tones.
How to Change Apple Watch Notification Sound and Customize in Two Ways
Apple Watches come with tons of features, customizations, inbuilt apps, and so on. You can also track your heart rate, steps, calories and check the results on both your watch and iPhone once you pair them. But when it comes to finding how to change Apple Watch notification sound, the options are limited.
Because despite all the conveniences, you can't change the sounds for notification, ringtone, or text in any way. Apple just doesn't have that option on their watches. You can, however, change how to receive alerts, adjust volume, mute, set schedules; you just can't change how they sound. So without further ado, let's learn how to change the notification sound on Apple Watch. You can do this in two ways —
Using the Apple Watch
Using your iPhone
How to change Apple Watch sounds from the watch
There are multiple techniques to customize the alert sounds on your Apple Watch. For instance, change volume or activate Do Not Disturb (DND) to receive notifications the way you want. You can also modify Haptic Alerts, activate Taptic Chimes, and so on to personalize the notifications to the maximum. Here's what you can do with your Apple Watch sending messages or other notifications —
Adjust optimal volume for alert sounds
Mute notifications sound
Manage Haptic Alerts
Set Taptic Chimes
Schedule DND for notifications
How to adjust volume on Apple Watch for notifications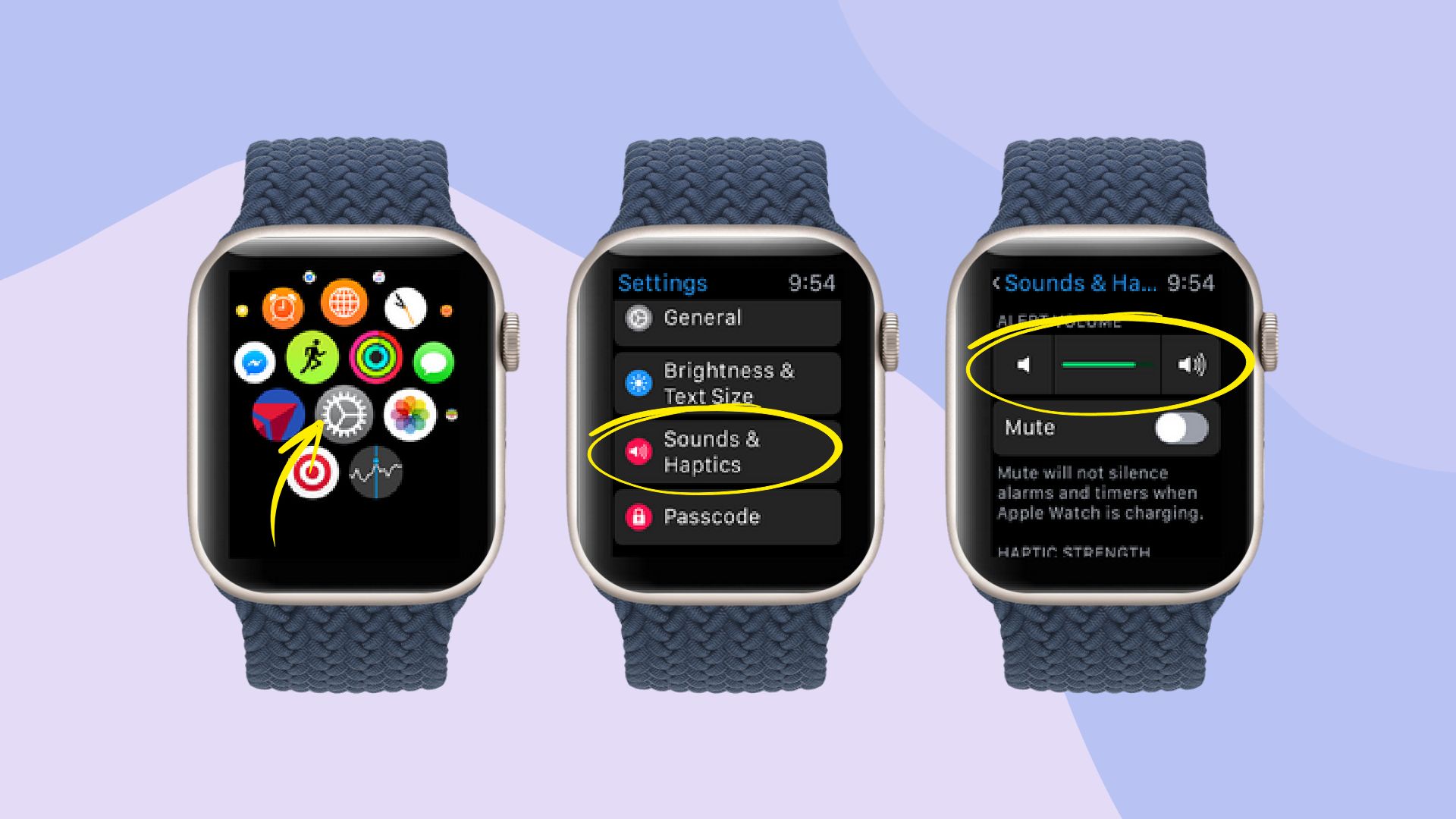 First off, tap on the Digital Crown button of your Apple Watch.
From the app vault, go to Settings.
Scroll down and open Sounds & Haptics.
Then tap the respective volume buttons to increase or decrease the notification sounds.
How to mute or turn off notification sound on Apple Watch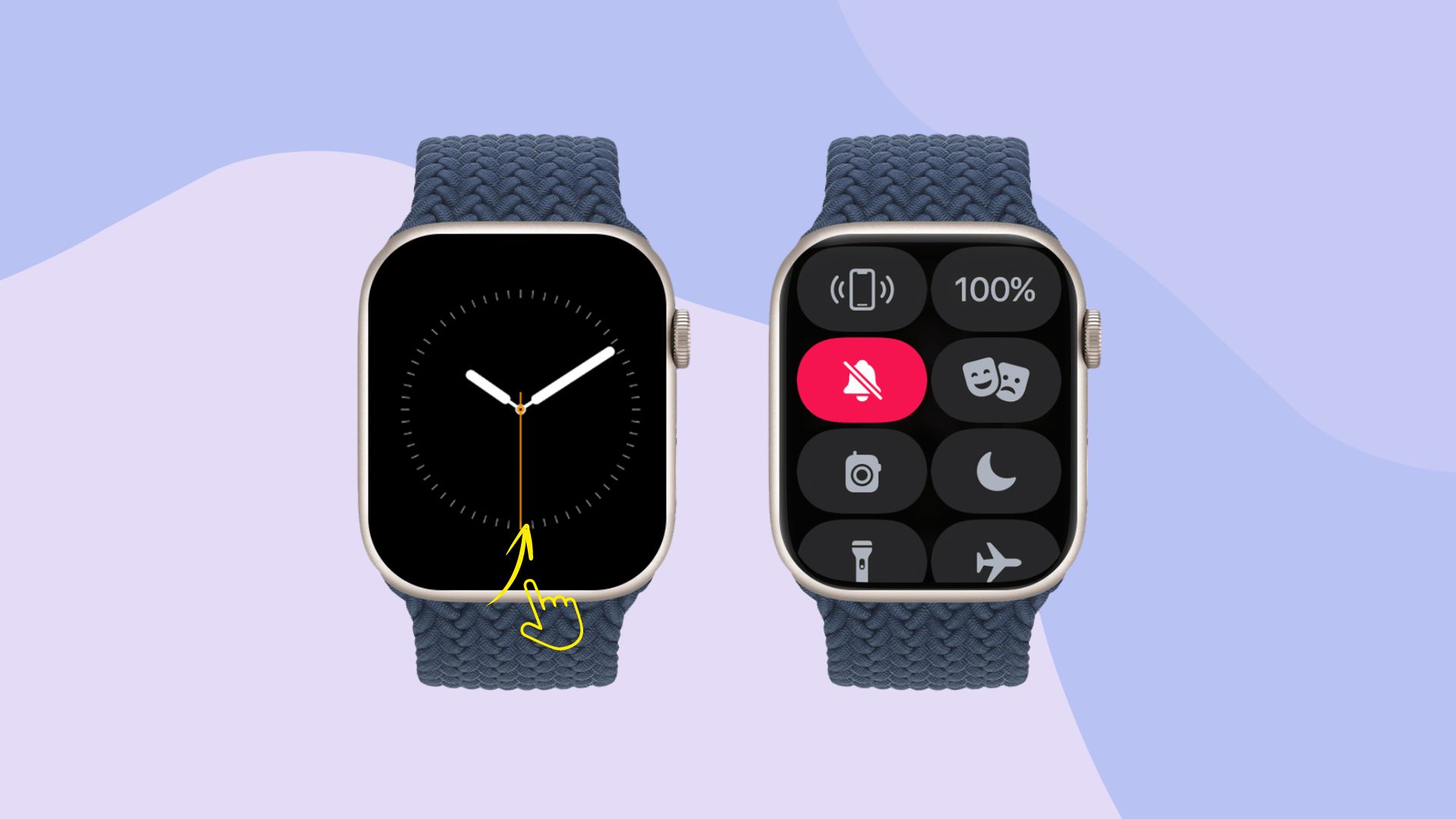 On your watch, touch and hold the bottom part of your screen.
Once the Control Center shows up, swipe up.
Then touch the Bell icon to turn on the Silent Mode.
To mute an incoming alert, cover your Apple Watch with the palm of your hand for a couple of seconds.
How to manage Haptic Alerts on Apple Watch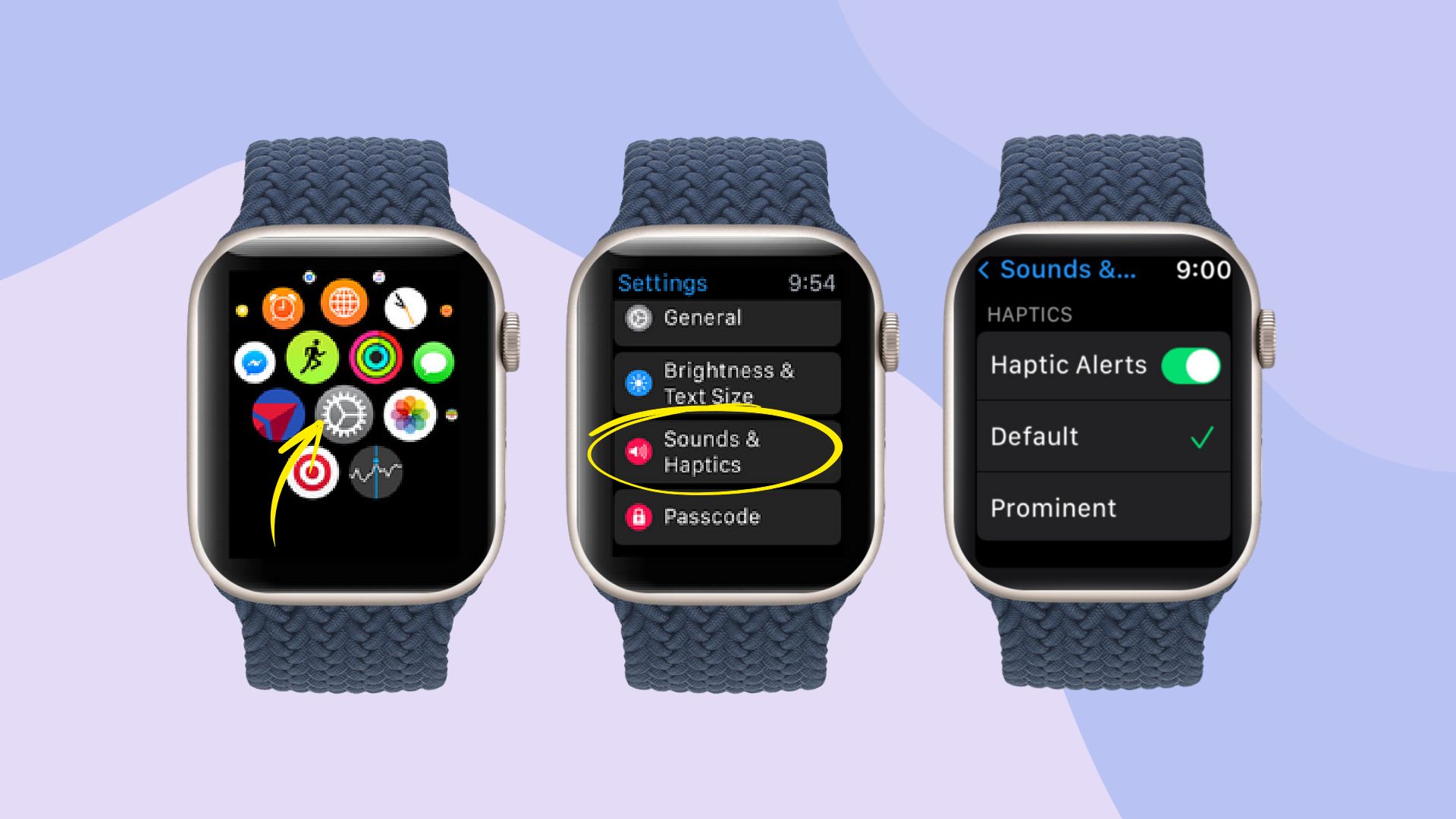 Open the Settings app on your watch.
Navigate to Sounds & Haptics and enter.
Then turn Haptic Alerts on or off.
To increase the vibration feel and duration that is Haptic feedback, select the Prominent option.
How to use Taptic Time on Apple Watch
Taptic Chime is the watch's integrated feature that, once set, can chime at a specific schedule, kind of like a grandfather clock. That way, it's easier to track time without even looking at your Apple Watch. It's also the only setting where you actually can change the notification sound from two options (yeah, just 2 single tones).
Here's how to turn on Taptic Chimes —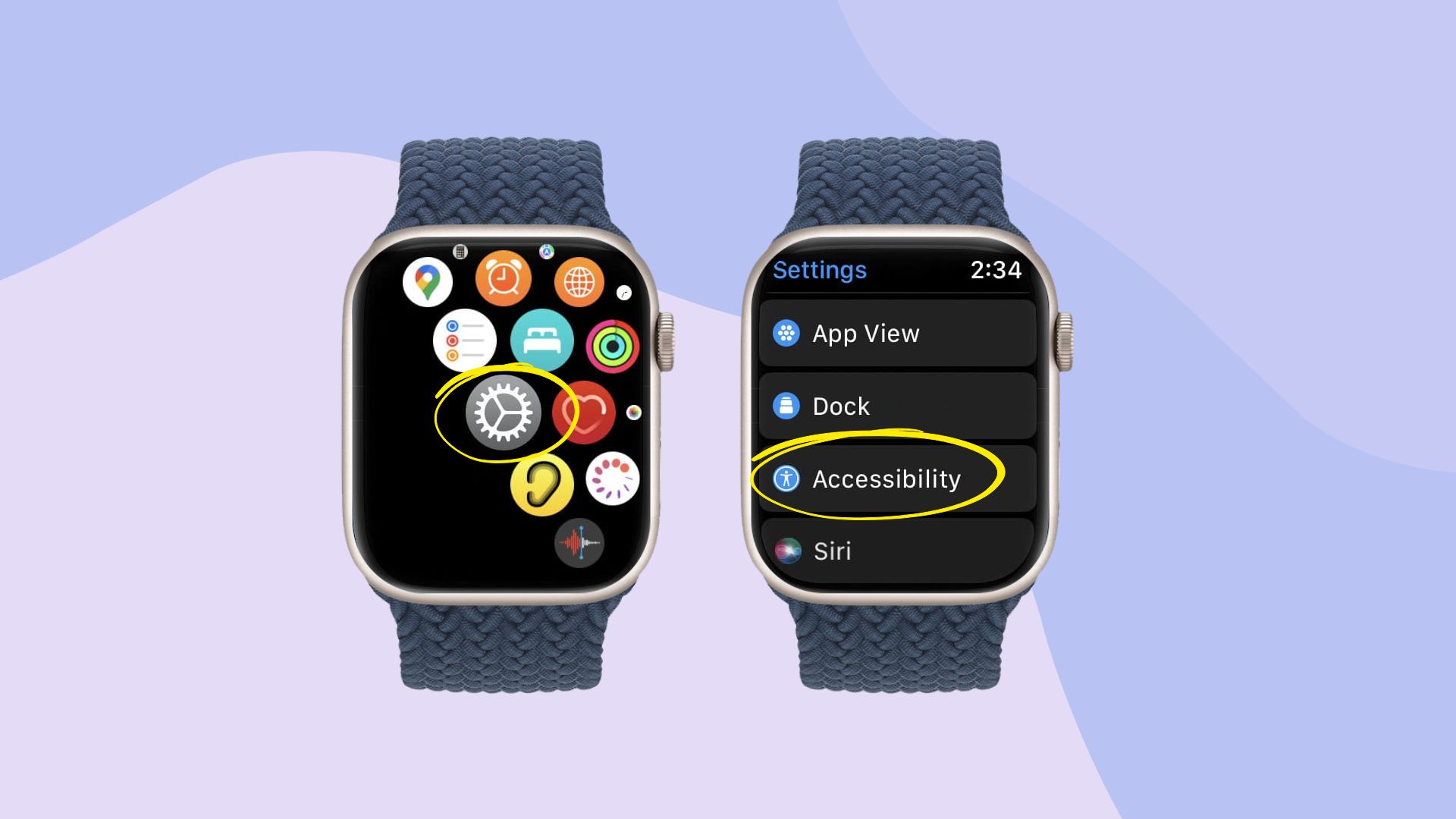 Go to the watch's Settings.
Navigate to the Accessibility tab.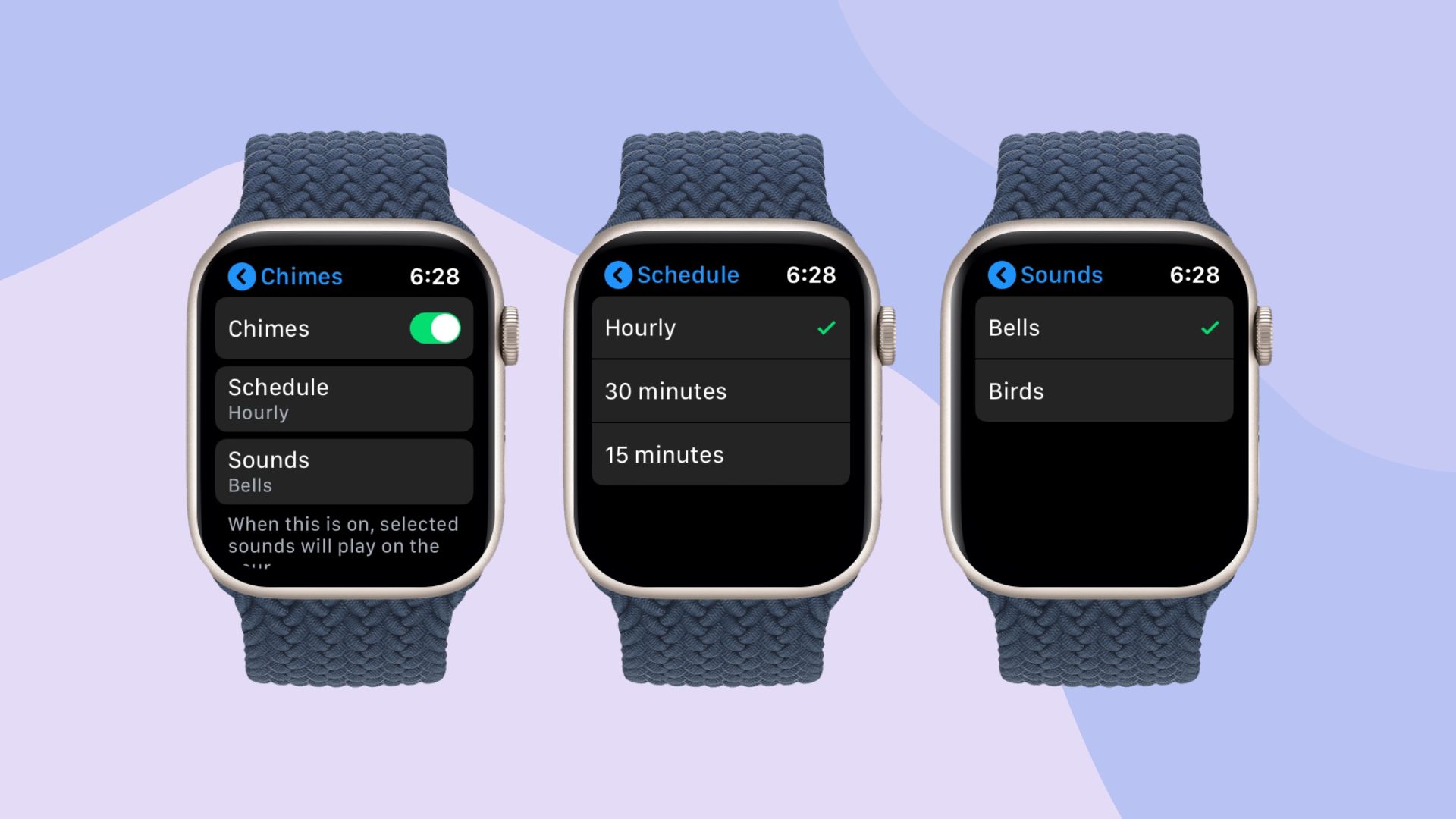 Scroll down and tap on Chimes.
And simply turn it on.
Then, set the interval time you want your watch to chime.
And select between Birds or Bells from the Sounds option.
How to turn on and off Do Not Disturb (DND) on Apple Watch
On your watch screen, touch and hold the bottom part until the Control Center appears.
Then swipe upwards.
Tap on DND with a crescent moon icon.
Then choose from the options to set up for a particular time period.
You can always check if DND is enabled on the top of the watch face.
How to change Apple Watch notification sound and settings from iPhone
Figuring out how to change sounds on Apple Watch for notifications requires both the watch and iPhone itself. It's essentially because Apple Watches completely work when paired with iPhone. And while it's not possible to know how to change ringtone or text tone on Apple Watch at the time, you can change how you want to receive notifications from your iPhone. We'll explore a particular feature called Mirror my iPhone in the following.
What does Mirror my iPhone mean on Apple Watch? It enables the watch to mirror the notifications you receive on your iPhone. When mirroring is enabled, the notification settings for each of your iPhone apps will be displayed on the watch exactly how you set it up. You can also choose custom notification types for individual apps as well. Let's check out how the "Mirror my iPhone" works.
How to turn on Mirror my iPhone for Apple Watch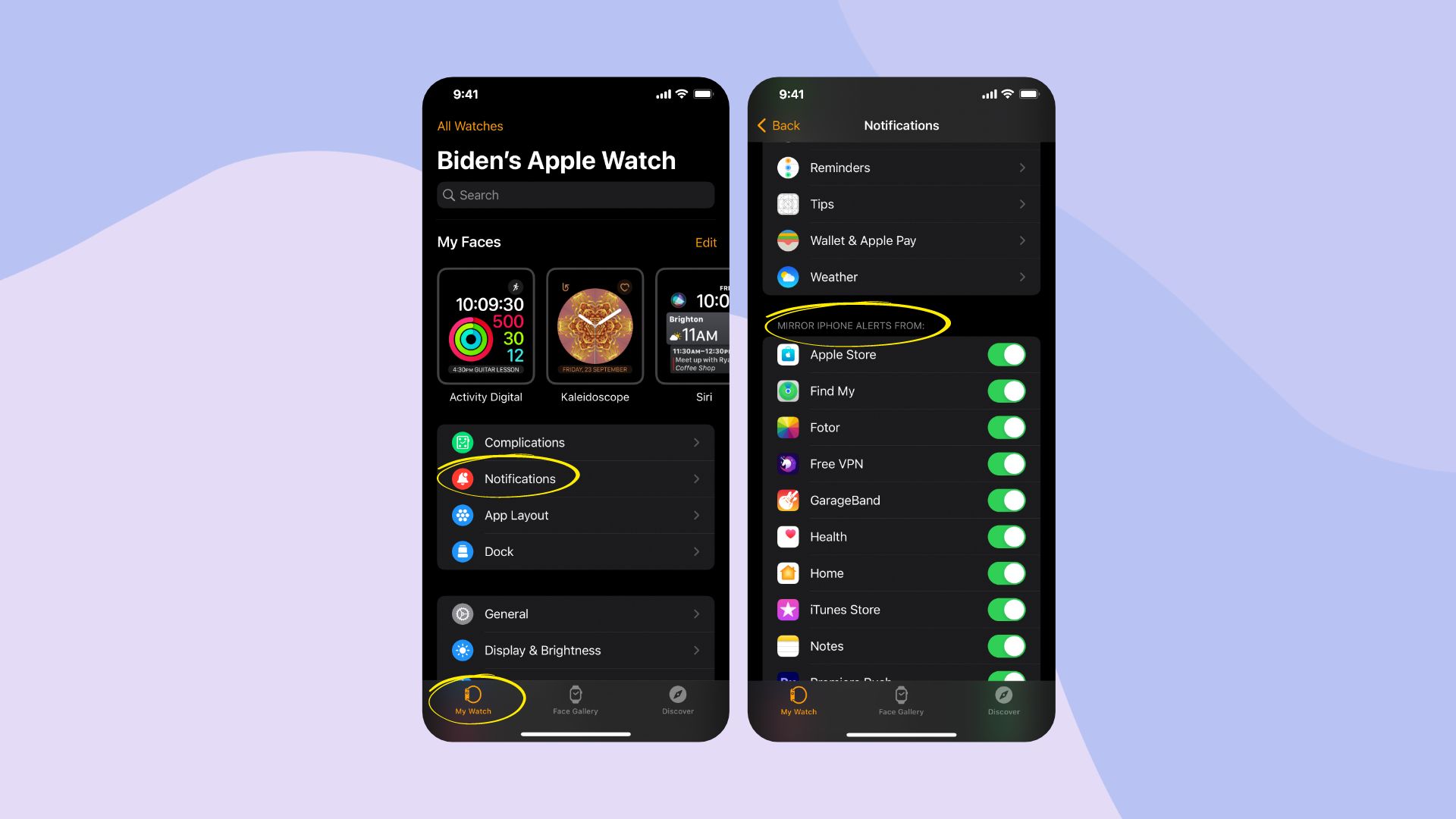 Launch the Watch app on your iPhone while your Apple Watch is paired.
Go to the My Watch tab.
Then tap Notifications.
Inside, choose an app from the list.
And enable Mirror my iPhone or choose custom notification settings.
Closure
So the queries about how to change Apple Watch notification sound remain unanswered, but we did explain all the ways to customize watch alerts. Now you know how to turn off sound on Apple Watch, increase or decrease volume, or set Taptic Chime notifications. Make use of this amazing product from Apple and keep up with your health, activities, and daily routine.
Additionally, we have covered an article that focuses on how to get Snapchat notifications on Apple Watch.