Category:
How to Unpair and Re-pair Apple Watch to iPhone without Erasing Data
We independently research, test, review, and recommend the best products. As an Amazon Associate we earn from qualifying purchases.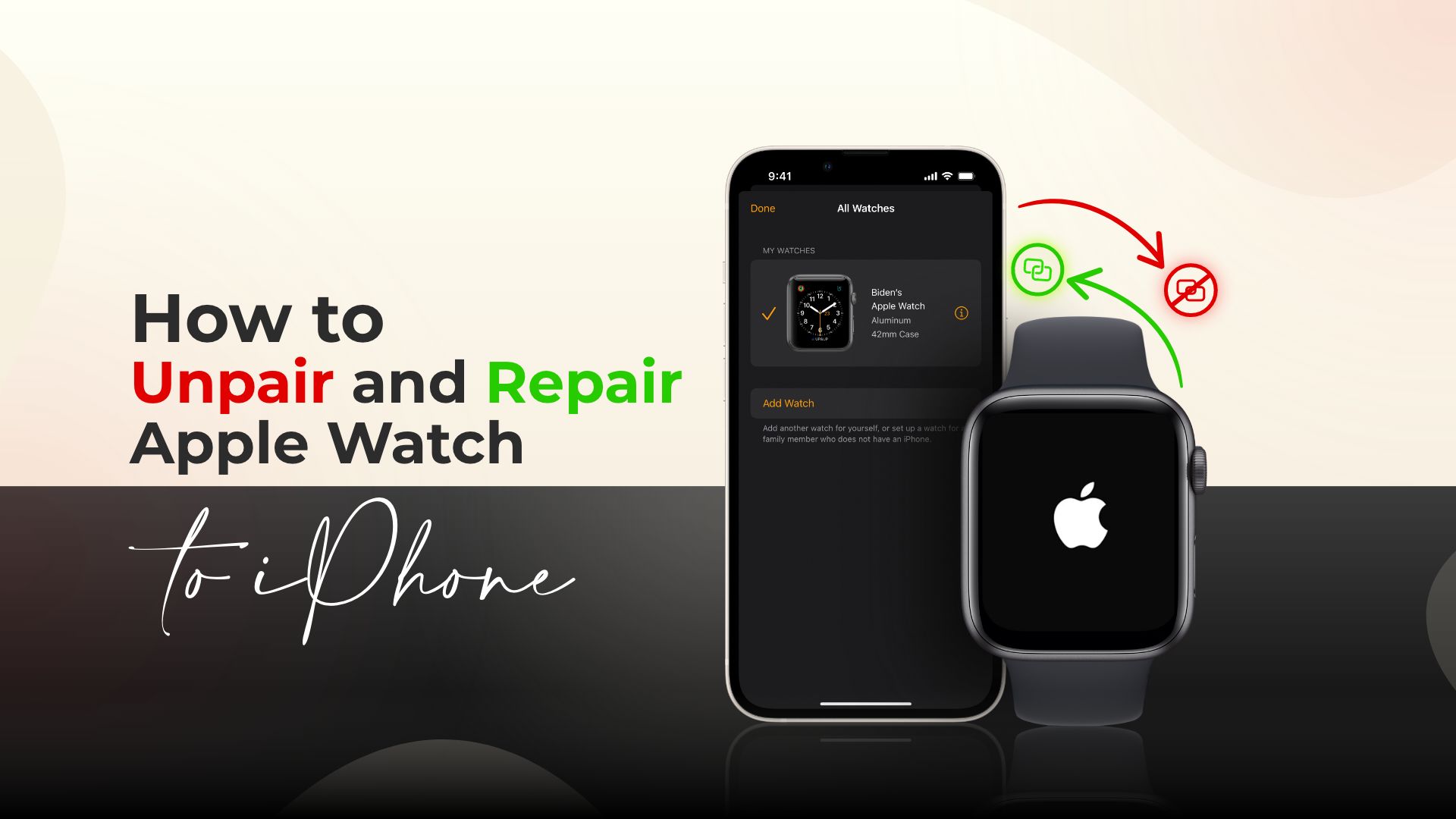 Apple Watch is one of the most selling Apple products. With its slick and ergonomic design, it quickly became a convenient tool for its users. But there can be many times when you need to unpair and repair your Apple Watch. Losing your Apple Watch data during pairing action can be a huge inconvenience. This article will describe how to unpair and repair Apple Watch to iPhone without erasing data.
How to unpair and repair Apple Watch easily without losing data
Lately, we can notice the Apple Watch's functions are very health and fitness-focused. Since Series 4 variants, Apple Watch has GPS and an enhanced built-in heart-rate monitor, making them ideal fitness and wellness devices. There are a number of functions on the Apple Watch that might assist you in leading a better and more fit lifestyle.
But there can be situations when you may need to unpair your Apple Watch. For instance, device upgrading, ownership change, and a lot more. So, follow the instructions described in this blog to learn how to unpair and repair Apple Watch.
How to unpair Apple Watch from iPhone
If being in contact is important to you, the Apple Watch might be the appropriate accessory for your wrist. Although, in many cases, you may need to unpair your iPhone from the Apple Watch. Therefore, learning how to unpair and re-pair Apple Watch will be helpful for you. If you unpair Apple Watch, all the data would be backed up in iCloud. Hence, you can stay assured of your data integrity. Although, you may need to re-download some apps. Follow the steps to unpair Apple Watch from iPhone:
Locate the Watch app on iPhone.
Then, go to My Watch tab and tap on all watches.
After that, find and hit the ⓘ button next to the watch you want to unpair.
Select Unpair.
Finally, tap again to confirm and remove the watch.
After a successful unpairing, the watch will be ready to pair again.
How to re-pair the Apple Watch
Using your watch's built-in microphone and speaker, you can make and receive phone calls. It is even possible to begin conversations on your Apple Watch and seamlessly move to your phone. You can also switch to your phone once you see who's calling or texting on your wrist. Additionally, Apple Watch allows you to dictate or handwrite brief notes, making it an excellent tool for people on the go.
Pairing Apple Watch with iPhone takes the daily convenience level to a new height. Especially if you have a large iPhone that you often leave on a table or purse, Apple Watch will be very convenient. Apple Watch can show notifications from most of the messaging apps available on the App Store. So, when a phone call or text message comes in, you can just glance at your wrist instead of rushing to find your iPhone.
Steps to re-pair the Apple Watch with iPhone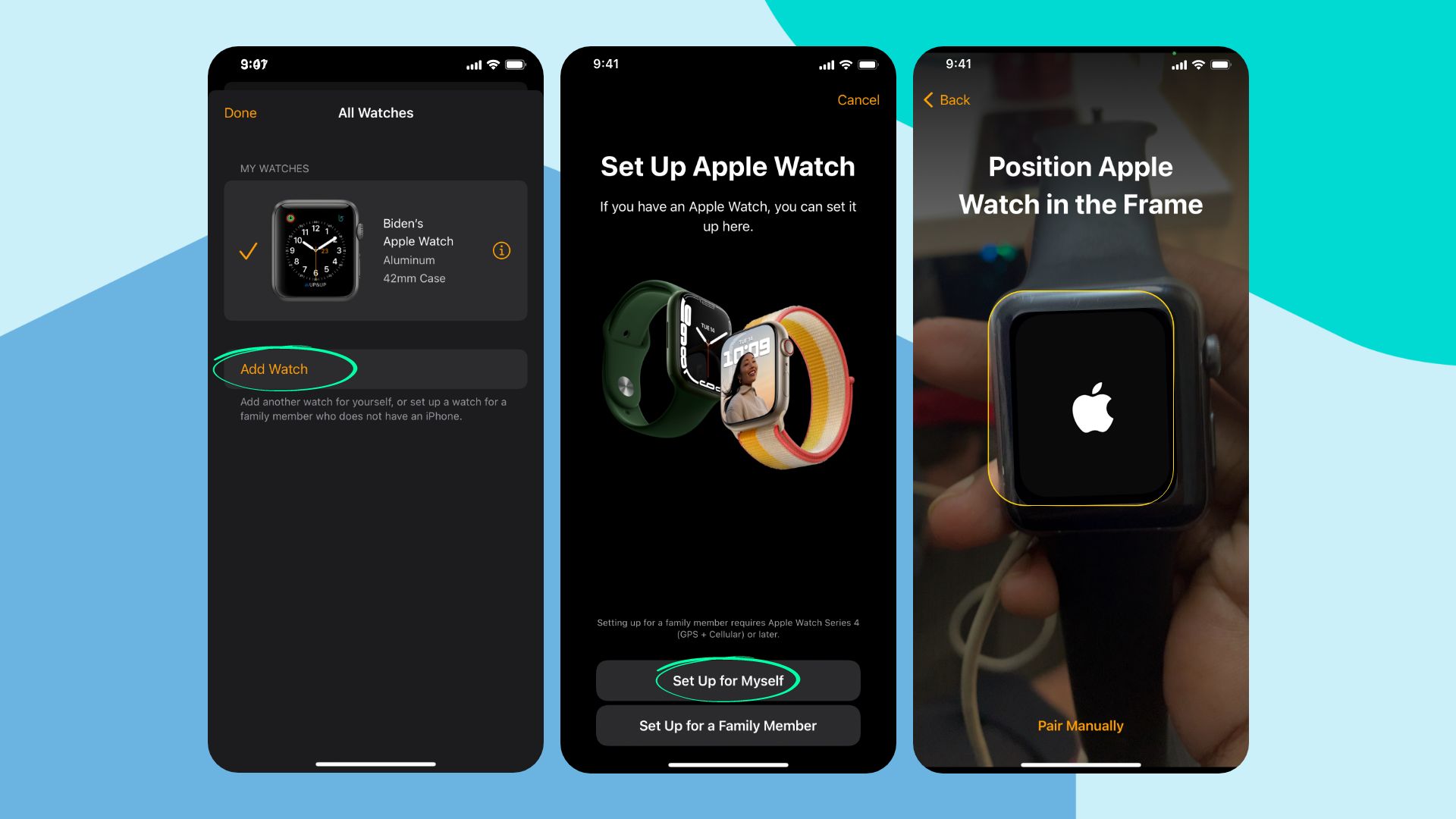 Press and hold the side button and turn on the Apple Watch.

After that, bring your iPhone near Apple Watch. The Apple Watch pairing screen will appear; tap Continue.

Tap Set Up for Myself.

Then, a viewfinder screen will appear. Show your Apple Watch in it.

Finally, select "Setup" and finish the process.
How to remove Apple Watch from iPhone
Since the fourth generation, many health monitoring functionalities have been built into Apple Watch (Series 4). The fitness apps will inform you if you're having a healthy physical activity or having any complications. However, you still may need to remove your Apple Watch for many reasons. Such as selling it to someone else, upgrading to newer models, or simply taking a break. So for such reasons, you can easily unlink Apple Watch from Apple ID temporarily.
But if you are getting overly anxious about health monitoring, it can also be harmful. Being overly concerned about something hampers mental peace and harmony. So, if you prefer to take a break from Apple Watch monitoring, you can unpair it. Therefore, it will be easy if you already know how to unpair and repair Apple Watch by yourself.
Steps to remove Apple Watch from your account
Locate the Watch app and go to My Watch tab. You will see all the watches connected with your iPhone.

Hit the ⓘbutton next to the watch you want to remove. Then tap unpair.

Go to iCloud.com on a browser.

After that, click on Find My iPhone.

Finally, select "All Devices" and click on the cross button next to the watch you want to remove.
How to reset an Apple Watch
Due to some technical difficulties, you may want to factory reset your Apple Watch. Also, sometimes we want to sell our old Apple Watch or iPhone. Removing all data and pairings is essential before selling any personal device to someone. Now you might be curious to know how to erase Apple Watch to sell or for other reasons. The solution is quite simple, and you can do that in two ways. You can reset the Apple Watch from your iPhone or manually very easily.
How to factory reset Apple Watch using your iPhone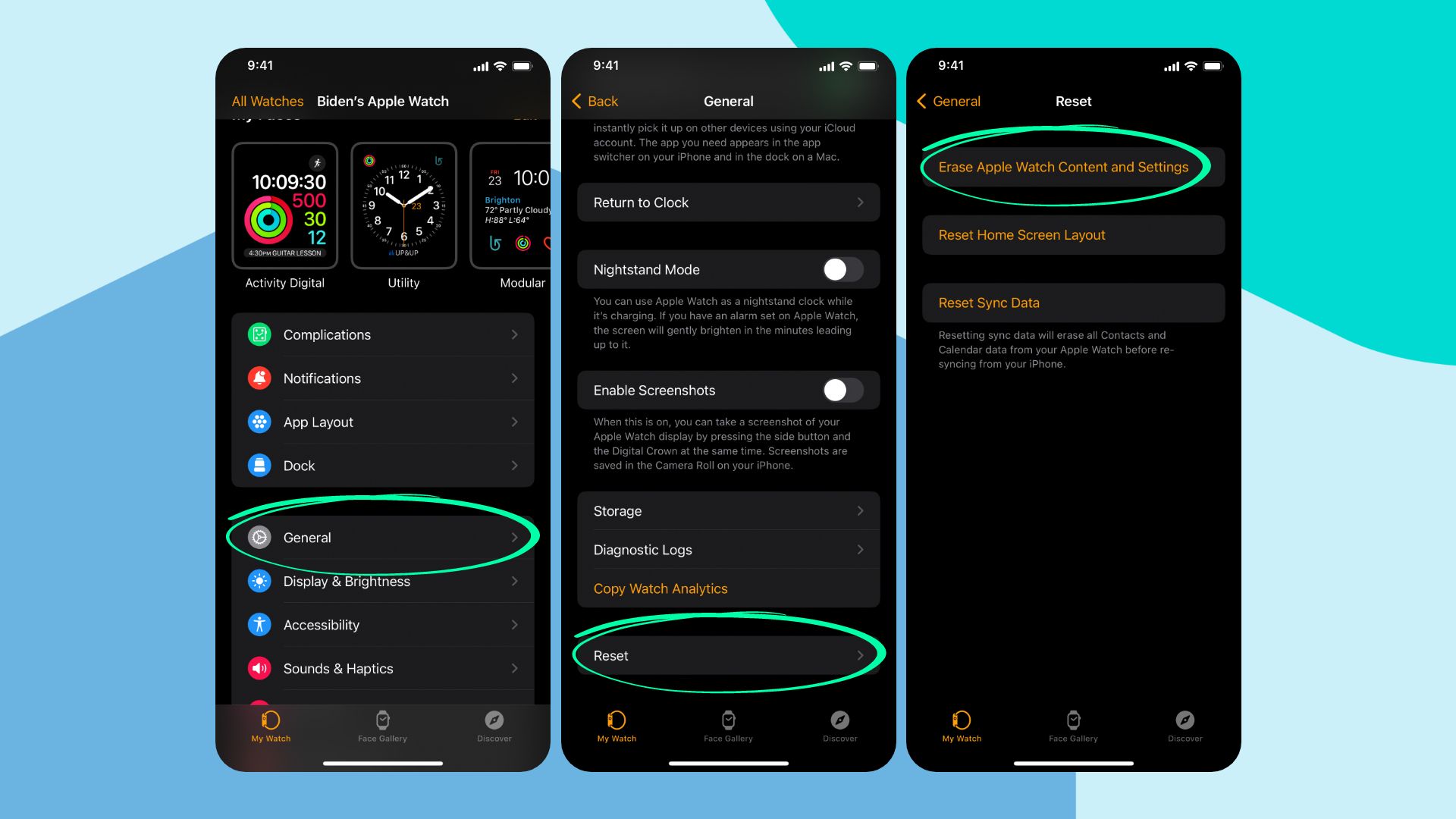 Locate and open the Watch app on iPhone.

Tap on General > Reset.

Click on Erase Apple Watch Content and Settings. Then tap on confirm.
How to reset Apple Watch manually
There often can be a situation where you are locked out of Apple Watch or unable to access Settings on your iPhone. There's no need to panic because the Apple Watch can be reset manually. This process is known as Hard Reset. Follow these steps to learn how to hard reset an Apple Watch: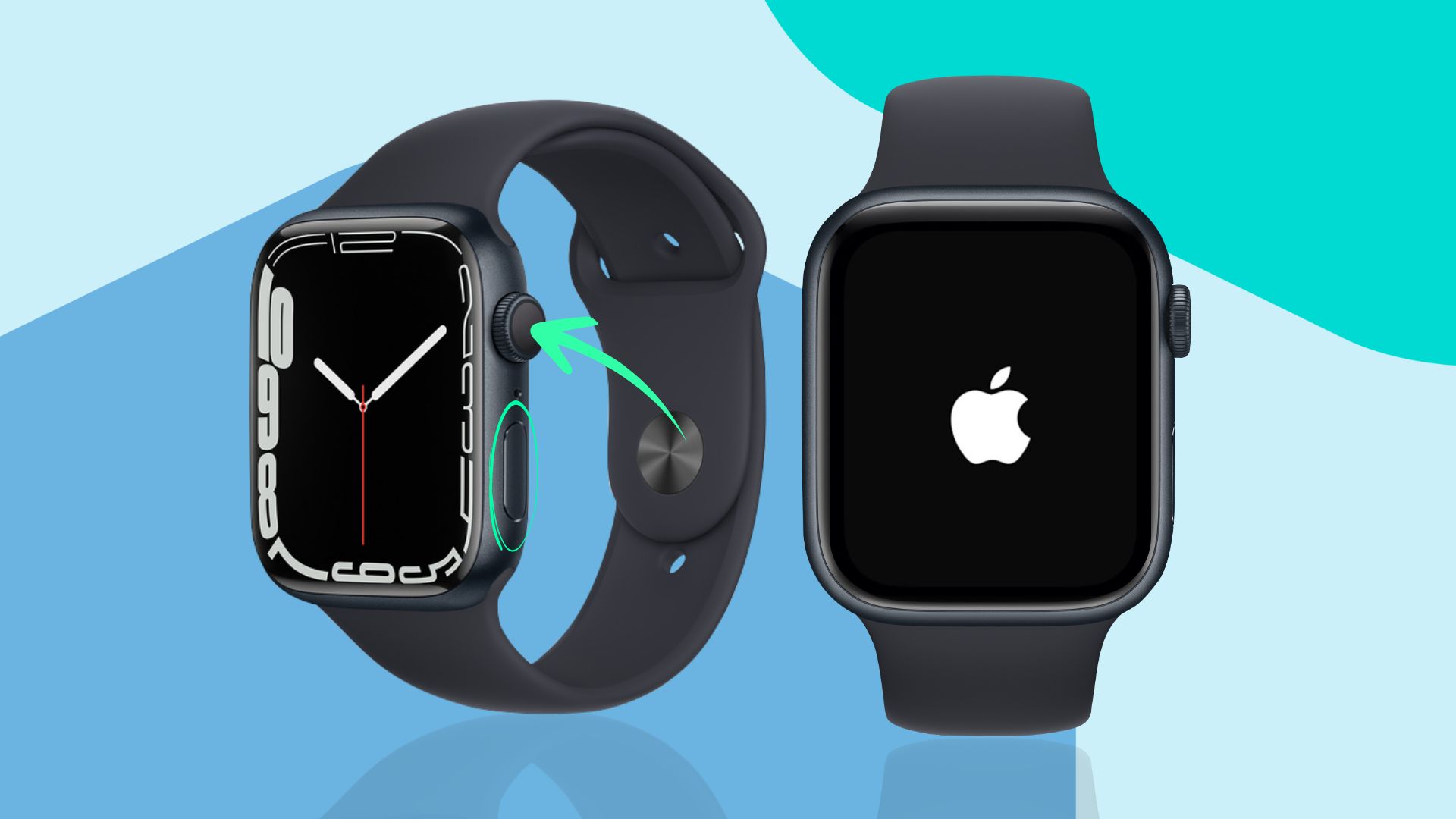 Connect the charger with your Apple Watch.

Next, turn off the watch by pressing and holding the side button

Then press and hold the Digital Crown.

Finally, from the menu screen, tap on Reset.
Closure
We hope this guide on how to unpair and repair Apple Watch was helpful to you. The Apple Watch's potential is limitless. To put it another way, it simplifies our life a lot. You can change everything about your setup from the comfort of your wrist. If this was useful, you might also want to check out how to change sounds on Apple Watch or remove scratches from Apple Watch.