Category:
How to Connect Altec Lansing Speaker to iPhone, Android & Other Devices
We independently research, test, review, and recommend the best products. As an Amazon Associate we earn from qualifying purchases.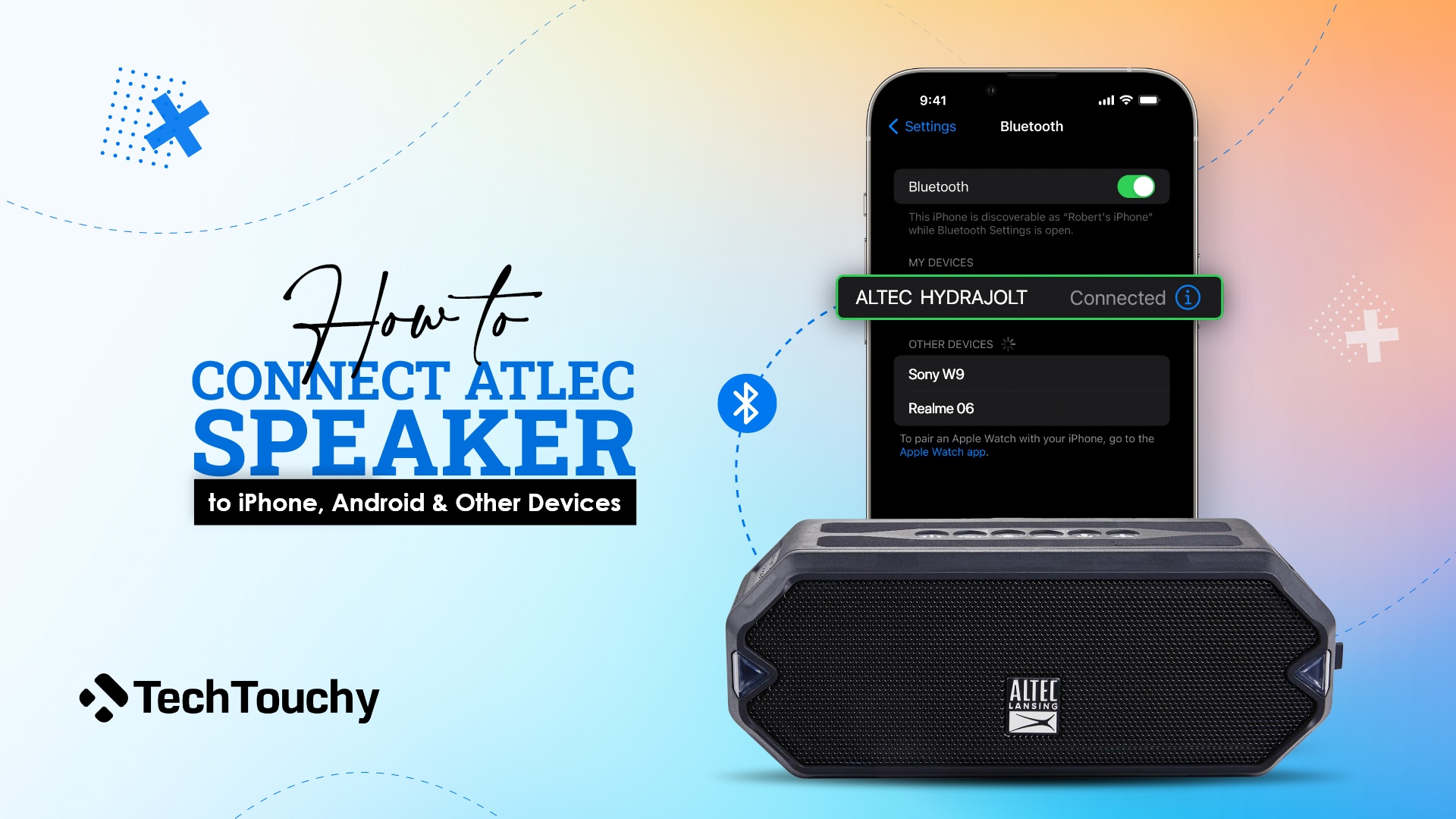 The Altec Lansing is one of the coolest speakers in town with its seamless audio experience. It can be connected to different types of devices, making it a more versatile audio gadget. However, many people get confused about how to connect Altec Lansing speakers to their phones and laptops.
Don't worry; the whole process is very easy. All you have to do is go to the Settings page on each device. Below, I have given all the detailed instructions on how to pair the Altec speaker and how you can reset it. Keep reading to find out:
How to put the Altec Lansing speaker in pairing mode
The first step to connecting Altec Lansing speakers to any device is making it ready to pair. You can prepare the device for connecting by bringing it to pairing. Different speakers have different ways of pairing; normally, you may do so using the power or volume key.
Pairing mode is indicated by a light on the speaker usually. You need to know which specific lights indicate that your speaker is ready for pairing. In an Altec Lansing speaker, you may turn on pairing mode in the following way: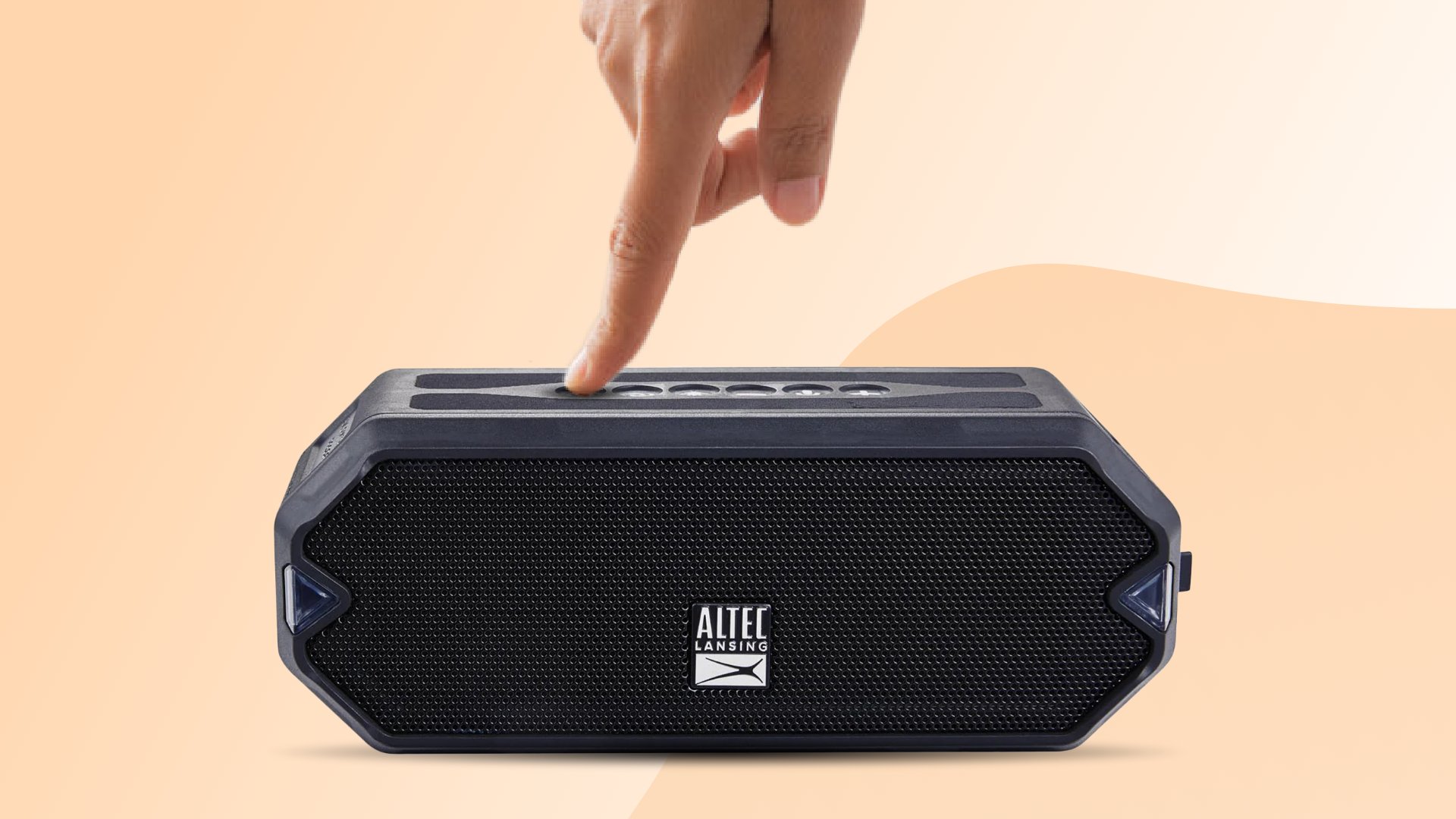 Turn the speaker on using the power button
Hold on to the power button for several seconds (6-8 seconds should be enough)
Release the button when you see the speaker blinking blue and red lights. This means that the speaker is now ready for pairing.
Therefore, this is how pairing Altec Lansing can be activated.
How to connect Altec Lansing speaker to iPhone or iPad
Listening to music on an Altec speaker is a pleasing experience. You will hear your music in good quality, and the speaker gives service for a long time. All you have to do is choose the correct playlist from your playlist, and the speaker does the rest of the job.
If you own an iPhone or iPad, say no more. Pairing the Altec Lansing Bluetooth speaker with an iPhone or iPad is the easiest, as you would need Bluetooth for pairing. So, to dive deeper into this, there are two methods to connect Altec Lansing speakers. They are:
Method 1: Connecting Altec Lansing speaker to iPhone or iPad from the Bluetooth settings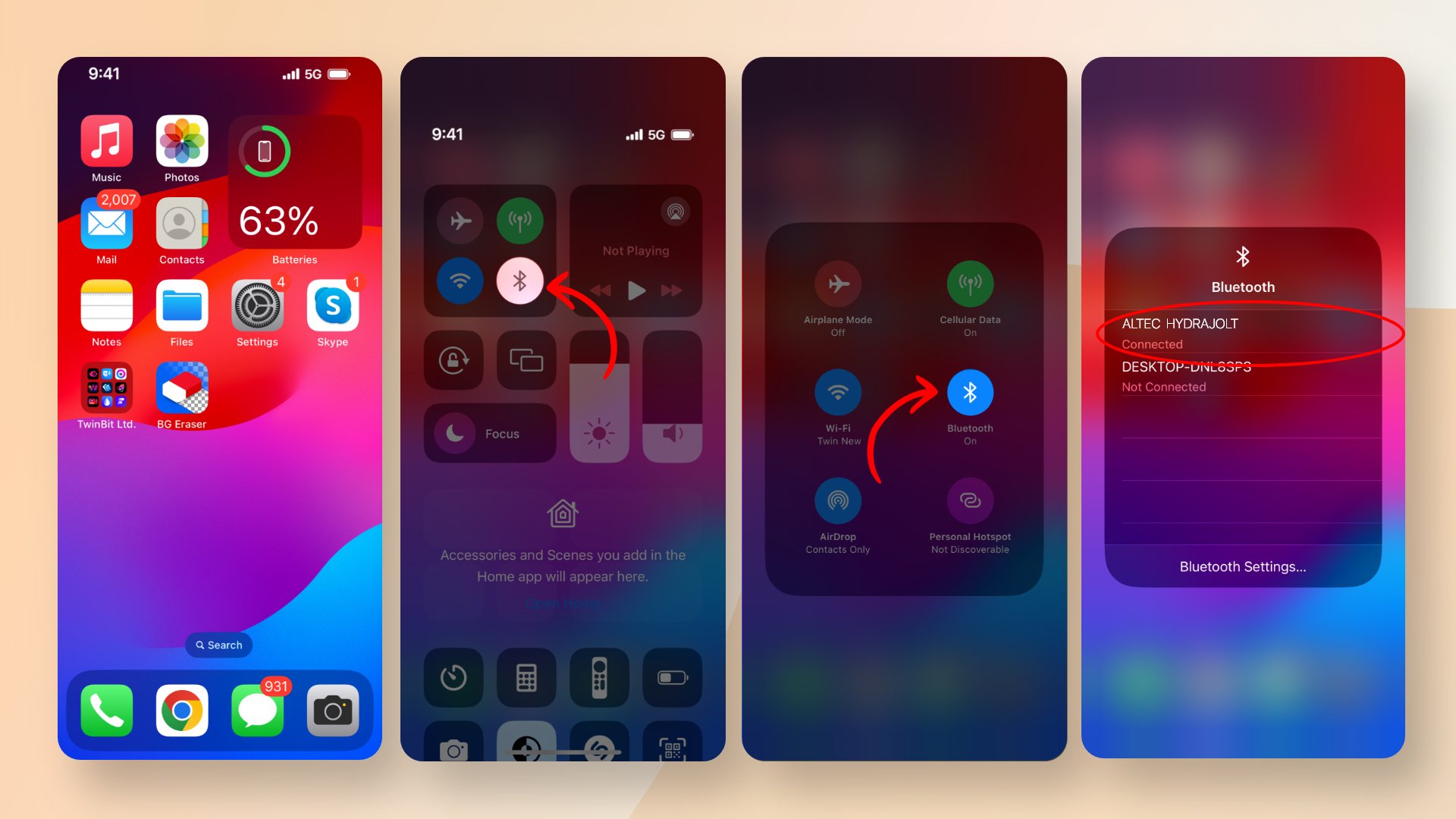 Put your Altec Lansing Speaker into pairing mode by following the instructions given above.
Go to the Settings app on your iPhone or iPad.
Find 'Bluetooth'.
Turn on Bluetooth.
The list of available devices will pop up. Tap on the Altec Lansing speaker name from the list.
Finally, tap on Connect, and it's done.
Method 2: Connecting Altec Lansing speaker to iPhone or iPad using Bluetooth from the Control Center
Activate the pairing mode in the speaker.
Bring down the notifications menu from your iPhone by dragging your fingers at the top right side. It's also called the Control Center.
Then, tap on the Bluetooth icon to turn it on if it isn't already.
Hold down on to the Bluetooth icon.
A second screen will pop up with a list of available Bluetooth devices nearby.
Find the name of your Altec Lasing speaker and tap on it
Finally, tap on 'Connect' to finish pairing.
Therefore, both methods are very easy. Choose any to successfully connect.
How to connect Altec Lansing speaker to an Android phone
Connecting the Altec speaker to an Android device is not very different from the process you follow on an iPhone. It is rather simple. Many people wonder whether connecting to an Android device will ruin the audio experience, but trust me, it doesn't!
Both devices give excellent sound from the speakers, and you may use any to connect to it.
Here's how to pair an Altec Lansing speaker to an Android device:
Put the Altec Lansing speaker in the pairing mode.
Go to your phone's Settings.
From the list of settings, find 'Bluetooth' and then turn on Bluetooth.
Now, a list of available nearby devices will appear. From there, find the Altec speaker's name.
Tap on the speaker's name
Finally, tap on 'pair' or 'connect' to finish the pairing process.
That's it. The connection will be made successfully.
How to connect Altec Lansing speaker to the Mac
Many people don't know that a phone is not the only option to connect to a speaker. With an Altec Lansing, you can also play your favorite audio in a loud volume from a laptop!
If you have a MacBook, that is also no problem, as you may easily connect it to the speaker. The process is super easy.
Follow the steps below to learn how to connect an Altec Lansing Bluetooth speaker to a MacBook:
Turn on the Altec Lansing speaker.
Put it in the pairing mode.
Go to the home screen of your MacBook.
At the top left side of your screen, you will find an Apple Click on it
Go to System Preferences.
Here, find the option of 'Bluetooth' and turn it on
Choose the Altec Lansing speaker from the list of available devices and click on 'Connect.'
How to connect the Altec Lansing speaker to your Windows computer?
Just as you can connect your speaker to a MacBook, you can also connect it to a Windows-run laptop or PC. The method runs in the same way as all other types of devices. However, remember that if your Windows device does not have Bluetooth, you might need to use a Bluetooth adapter.
Otherwise, here's the process to follow if you want to know how to pair an Altec Lansing speaker to a Windows PC:
Keep the speaker in Pairing mode
Click on the 'Start' menu with the Windows logo at the bottom of the screen
Go to 'Settings'
At the left, find the 'Bluetooth and Devices' option or simply 'Devices.'
There, turn on
Find the name of the speaker from the list and click on
You should now have successfully connected the speaker to your Windows PC.
Why is my Altec Lansing speaker not pairing with my device?
Sometimes, it may be that the speaker refuses to connect to your device, whether it be Android, iPhone, MacBook, or Windows. You may be ready to listen to some good music, but it keeps playing on your phone again and again. Something like this happening is truly frustrating.
So, why does it happen? Why does the pairing not work sometimes? Let's take a look at the possible reasons below:
The Speaker or the device has a low battery
We often forget that whether it be earbuds or speakers, all wireless gadgets need to be charged occasionally. They run on a charged battery; without it, they will not connect properly to your device through Bluetooth, or the connection will not last long. The same thing may happen on your phone as well.
So, before pairing your Altec speaker to a device, fully charge it to ensure the connection does not get disrupted.
The device is not within the range
Even though Bluetooth is a wireless system, it still has a specific radius till which it works. If your designated device is out of range, the speaker cannot connect as the Bluetooth signal will not reach.
Therefore, always make sure that you keep your device close to the speaker for successful pairing.
The speaker connected to the wrong device
This one is one of the most common things that happens if you cannot pair it to a device. It is seen that the speaker is already connected to another device which it had previously paired with. Hence, the quick automatic pairing. Besides, if you don't disconnect an already paired device, you cannot pair it with a new one.
Make sure all other nearby known devices have their Bluetooth off if you're connecting to a new device.
Therefore, these were some of the most common reasons the Altec Lansing speaker may fail to pair with a device. Another thing that may happen is you may forget to turn on the Bluetooth on your phone or laptop and fail to pair successfully. In that case, make sure that the Bluetooth is turned on in both devices to ensure connectivity.
How to reset your Altec Lansing speaker
Whenever the speaker fails to pair, or you want to disconnect a particular device, always reset the speaker first. Resetting in an Altec Lansing speaker is very easy. All you have to do is press the volume buttons for around 7 to 8 seconds.
After doing so, re-initiate the pairing process, and you should be ready to pair a new device.
Final Words
Connecting Altec Lansing speakers to a device is a simple process that can be done in less than a minute. It can be connected to different devices, making it a great product in the market. The pairing process is very seamless as well.
In this article, I gave you all the details about how to connect Altec Lansing speaker. Follow them, and you can easily connect to all devices by yourself.
Related Posts: